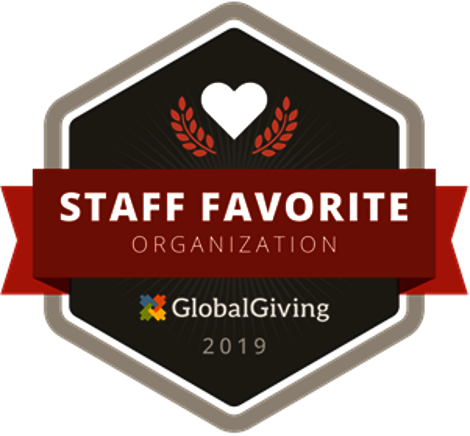 You have been an important part of Fresh Start's success with GlobalGiving!
Thank you for your support of Fresh Start Recovery Centre through your donation on GlobalGiving to "Your Gift Delivers GratefulRecovery to 18 Men" . Your participation has helped Fresh Start become better known, not only in Canada but throughout the world for transforming and saving lives.
You might be interested in seeing a note that Fresh Start recently received from a first-time donor through GlobalGiving. We would like to share this note with you, inform you of a positive GlobalGiving development in 2019 and share with you how you can greatly leverage and influence a matching opportunity that GlobalGiving is launching next week.

First the note:

Heather C. recently wrote …

"A few years ago, I suggested to my adult children that instead of giving each other Christmas gifts, we would make a donation to a favourite charity. And so, we have done that ever since.

This Christmas my beautiful daughter gave me a gift card to GlobalGiving, where I could choose a charity of my choice. And so, I have chosen you. It is just a small donation, but I hope that every little bit helps.

And so, I do this in remembrance of my daughter's friend, who passed away a few years ago of a drug overdose. He thought he could manage his addiction, but he couldn't. He was 33. And I do this in memory of my dear friend Aline's grandson, who died last year of a drug overdose; his father found him. He was 27. And I do this in the very special memory of Ruth, an inspiration, who even as an elder in her 80s continued to get up every Monday morning to volunteer with her church to help cleanup the rooms where homeless people came "Inn From The Cold", in Calgary.

And I do this for all my family and friends in Calgary, and all streets and parks and places I know so well, and love.

And finally, I do this in memory of Jim, who many years ago when I was younger and starting out in my life, stood up one evening at a Camera Club meeting and said, "I want to thank you all for this great meeting and sharing your stories through photos. As for me, I am going out with my family tonight to celebrate, we are celebrating my birthday. Forget when I was born; this is my real birthday. There have been hard times. But tonight, I have been sober for 20 years. And I will share this with family, and with you, my friends. Tonight, I have been sober for 20 years!"

And so, this is for Jim, who so many years ago taught me the power of redemption.

And as the winds blow here and rains fall tonight, I say to you...

Never give up. Jim could do it. You can too.

Heather C.
Vancouver Island"

While Heather is originally from Calgary, it took a GlobalGiving Gift Card from her daughter for her to become aware of Fresh Start's presence on GlobalGiving and to donate. Heather's daughter definitely found Fresh Start on GlobalGiving and knew the impact that a gift card could make.

A special nod from the staff at GlobalGiving in 2019

Others have found Fresh Start's profile because you have shared this good news with them.
One "gift" that helped give us a boost in 2019 was came from the GlobalGiving staff who chose Fresh Start as their "Staff Favorite" last year, which ended up raising our profile even more.

Little by little, each act of kindness helps raise greater awareness, more funds and allows us to help more men and their families work to achieve a fulfilling life, free from drugs and alcohol.

Your opportunity to create great leverage

Speaking of little by little, GlobalGiving is launching a campaign next week between 7:00 am MDT Monday, March 23rd and 10:00 pm MDT on Friday, March 27th. called "littlexlittle". This campaign leverages the gifts of people who donate up to $70 Canadian ($50 US) with a match of 0.50¢ for every dollar ($1.00) donated.

Your donation has great power to make a difference. By sharing the fact that you donated, it will inspire others to join you and has the potential for exponential impact. GlobalGiving has stated that matching funds "will not run out".

With this generous GlobalGiving match, each donation of $50 US ($70 Canadian) to Fresh Start by a "unique donor" (a series of $50 US gifts from you will not qualify beyond your first gift) from March 23rd to March 27th, would mean approximately $105 Canadian for Fresh Start in total after the match ... now that's some really powerful leverage.

If you share with others on social media and they are inspired to join you, who knows what this could lead to.

Fresh Start is very grateful for your past support and would like to thank you for considering getting behind this new campaign, sharing the news with others and creating some incredible leverage and magic. I am sure that it will generate some more inspiring letters like Heather's.

"Littlexlittle", you and those you inspire have the power to make a huge difference knowing that "Your Gift Delivers GratefulRecovery to 18 Men" .
Thanks for all of your support in so many ways; your support truly does save lives!