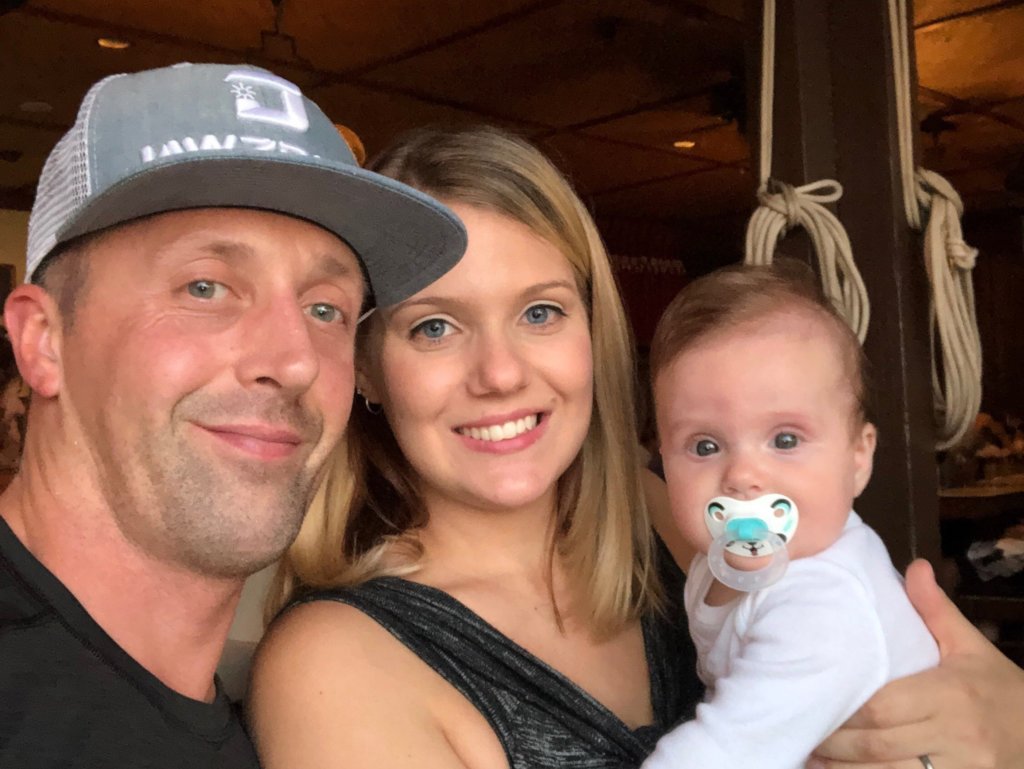 Your support has helped men like Chad and Rene.
Chad just celebrated six years in long term recovery and one year as a father. Recently, Chad and his wife celebrated their daughter Zoey's FIRST birthday. We know without your support, Chad's life and his family's life would be very different.
At the end of each month, we celebrate milestones of recovery in months and years. Rumpel Hall (our gymnasium) has jerseys hanging from the rafters with the last names and clean dates of men who have achieved continuous recovery. They also bear the numbers 5, 10, 15 and 20 - to signify the numbers of years of success and inspire others to follow in their footsteps. Chad's jersey is among those.
Rene is another man whose life has been transformed, thanks to your kindness. 18 months ago, Rene was lost, addicted to opioids and had no hope or will to live. After several overdoses and stays in homeless shelters, he had had enough of that life and decided to reach out for help. It was then that he found Fresh Start Recovery Centre.
Rene Says "With your generosity and that of others like you the programs at Fresh Start have helped me become the man I am today. I can honestly say that if it wasn't for you; there is a chance I wouldn't even be here (alive) today as I could not afford to pay for this amazing Addiction Treatment Program."
"In these last 18 months, I've changed a lot. I went to school and have become a personal fitness trainer and a nutritionist. I am also working full-time for Fresh Start on their Eleven-Eleven food truck (Fresh Start's Social Enterprise)."
"You have helped me earn the trust of my family and I have been able to become the best version of myself and continue to grow and thrive. Thanks for giving me hope and helping to make my dreams come true. My family thanks you too"
Rene D
Your contributions have truly made a difference by transforming and saving lives.
To see some of the other ways that you have helped, please see our 2018 Fresh Start Annual Report
Thank you for your gifts.