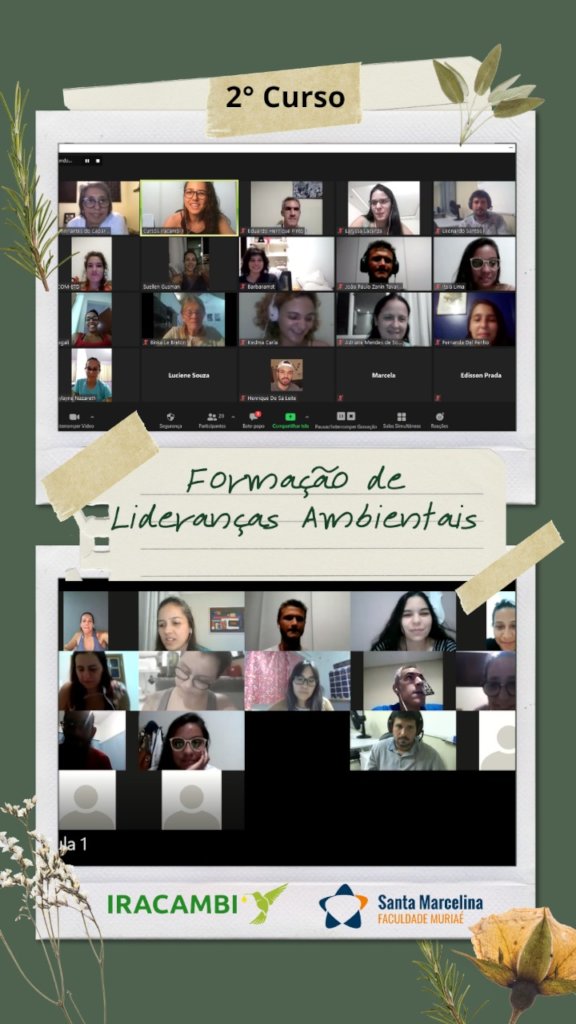 Dear donors,
We hope you are doing well and seeing light at the end of the covid tunnel? It's been a long haul, hasn't it?
But one good thing that came out of it for us at Iracambi, is our online environmental leaders course. Which wouldn't have happened had we not been locked down with the schools closed for a whole year.
Our second course is going very well, and this group is really getting down to business. We encourage them to reflect on the issues in their communities that they would really love to fix, figure out the underlying causes, and mobilize to solve the problem. And this group seems to be laser focused on sustainable lifestyle choices, as well as developing ways of dealing effectively with the problems of garbage collection and proper sanitation.
So, whether they live in the tropical zone or in the deep south (which is temperate, in Brazil!), in a city or in the rural area, they all agree that Brazil is an amazing country, blessed with extraordinary natural resources, and we need to organize and take action, individually and collectively, to live more sustainably and protect our soils and water from further pollution.
It's so encouraging to hear from so many articulate people of all ages and all backgrounds who are determined to make a difference in their communities. The students are telling us that lockdown has forced them to reflect on their lives and lifestyles, and they are excited to meet other environmental leaders and be able to strategize and work together. Oddly, isolation has, in many ways, brought us together.
While we're running our online course, we haven't forgotten our Young Ecoleaders and we're still hoping that we may be able to start hosting them again in the second semester. We're planning weekly lessons for 40 middle school children, with all manner of outdoors hands-on activities, and we know that the children are as eager to come back as we are eager to see them. So we'll be able to hit the ground running when the covid situation permits.
Until that time, we're so grateful to you, dear donors, for your support, and we're grateful for the tech solutions that enable us to work together even when we live thousands of miles apart!
Stay well, and we look forward to bringing you more news of our environmental leaders online,
with love from Yasmin and the Iracambi team