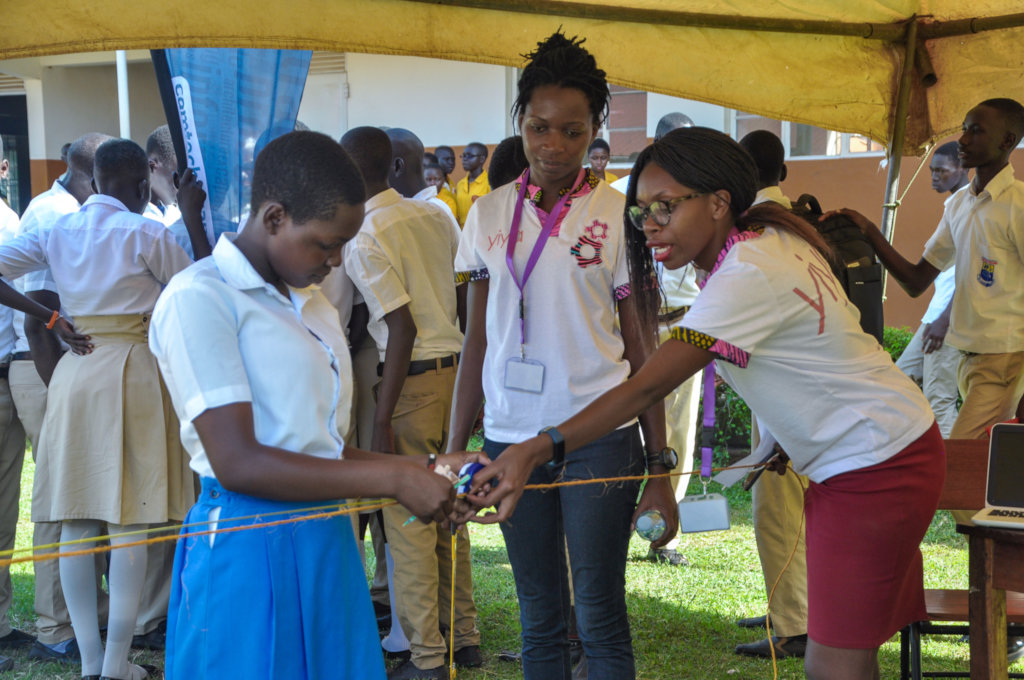 Ugandan Government joins Yiya's 3rd Annual Technology & Innovation Showcase in Lira, Uganda!
Uganda's Ministry of Science, Technology, and Innovation (MOSTI) joined Yiya last month for Yiya's 3rd Annual Science & Technology Showcase to celebrate World Science Day 2019 in Lira, Uganda.

At the event, 300 high school students from 8 schools showcased technologies designed to solve challenges in their local communities.

Mr Basil Ajer, the Technopreneurship Director at MOSTI, was the guest of honor. He commended students on their innovations and inspired them to keep designing new technologies! He also affirmed MOSTI's collaboration with Yiya and expressed the hope to expand the engineering program into more schools throughout Uganda.

Yiya's Annual Technology & Innovation Showcase is a chance for partner schools to share what they have learned about the engineering design process by demonstrating the technologies they've designed to solve problems in their local communities. Technologies showcased included: an eco-friendly refrigerator, grey water recycling system, vertical farm prototype, mosquito-repellent lotions, Arduino-controlled egg incubators, responsive door alarm systems, and many more!

View the program booklet for the event here.
Science Day Parade!
This year's showcase kicked off with a parade in downtown Lira, led by a speech from Mr. Arthur Makara, the Commissioner for Science, Technology, and Innovation Advancement & Outreach at MOSTI, and Mr Samson Wambuzi, Yiya Cofounder and Director of Operations.
Knowledge is potential.
Mrs Frances Offungi, the Lira District Education Officer, gave the opening speech. She told students, "People used to say that knowledge is power. But that is no longer true. Nowadays, knowledge is only potential. You have to put knowledge into skills and action in order for it to be powerful! This is what Yiya is teaching you to do in their engineering program."
An inspiring judging panel
We want to extend a huge THANK YOU to the experts who donated their time to judge the teams' technologies:
On-the-spot Challenge
After judges toured the technologies in the exhibition hall, students were challenged to design a new technology on-the-spot to solve the problem of the back breaking and time consuming work of pumping water from wells in Ugandan villages. Teams developed innovative prototypes, such as a see-saw that kids could use to pump water more quickly, with less effort, strain, and injury, while also having a bit of fun!
Support & Partnerships
Countless individuals and many organizations supported Yiya's 2019 Showcase! We want to especially thank the following partners:
Time for holiday shopping?
If you do your Amazon shopping on smile.amazon.comand select Yiya Solutions, Inc as your designated charity, Amazon will donate $5 to Yiya for every $100 you spend! Click here to spread the holiday cheer.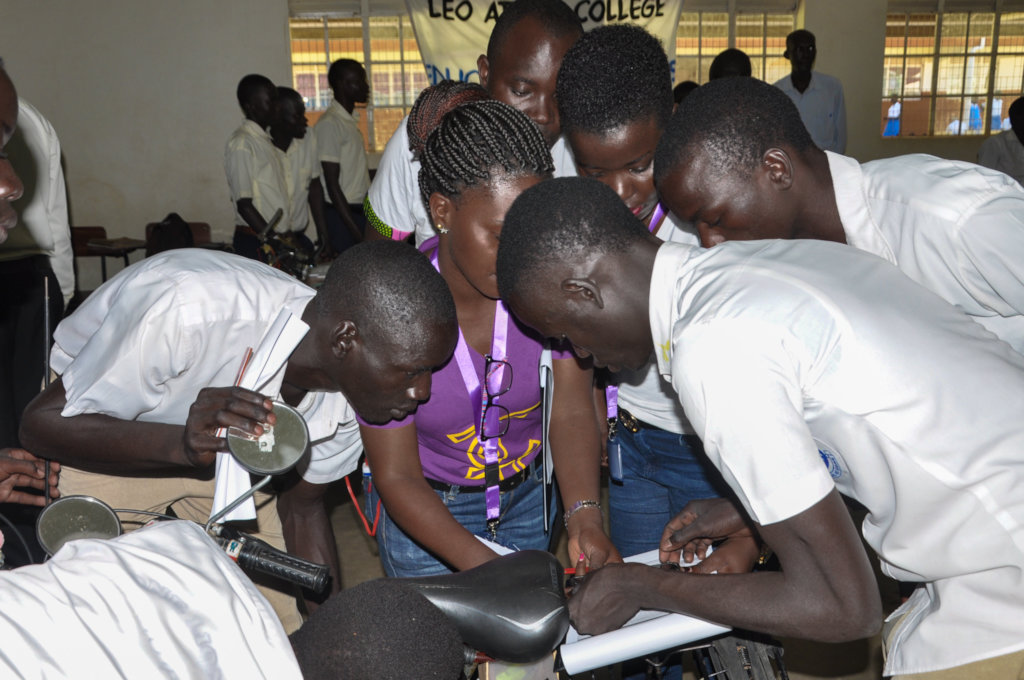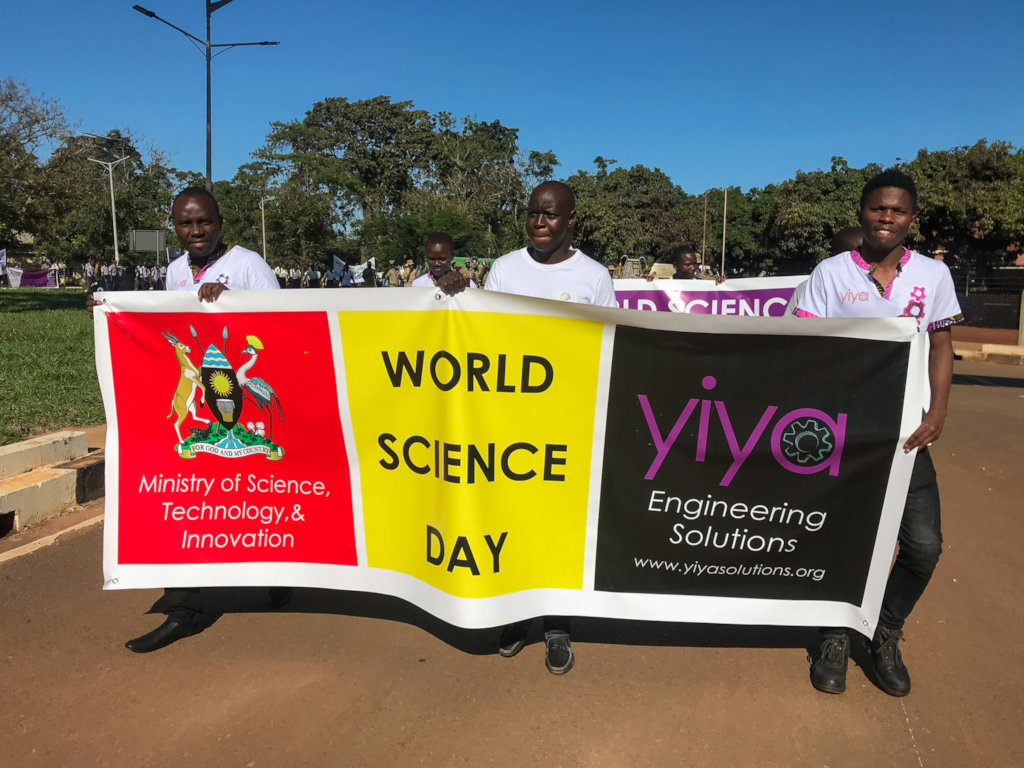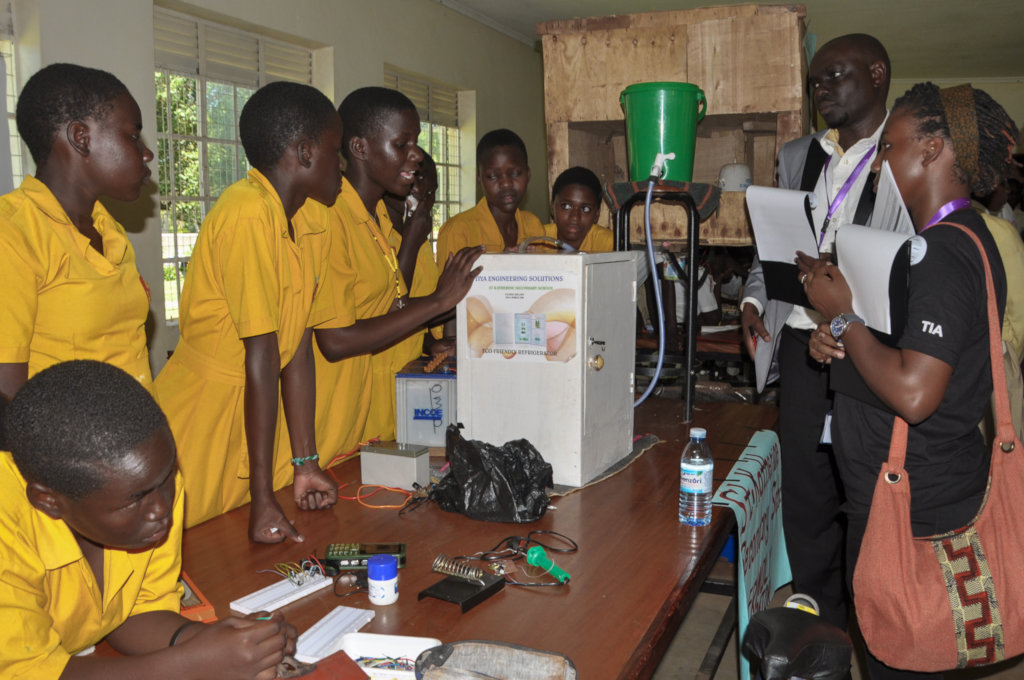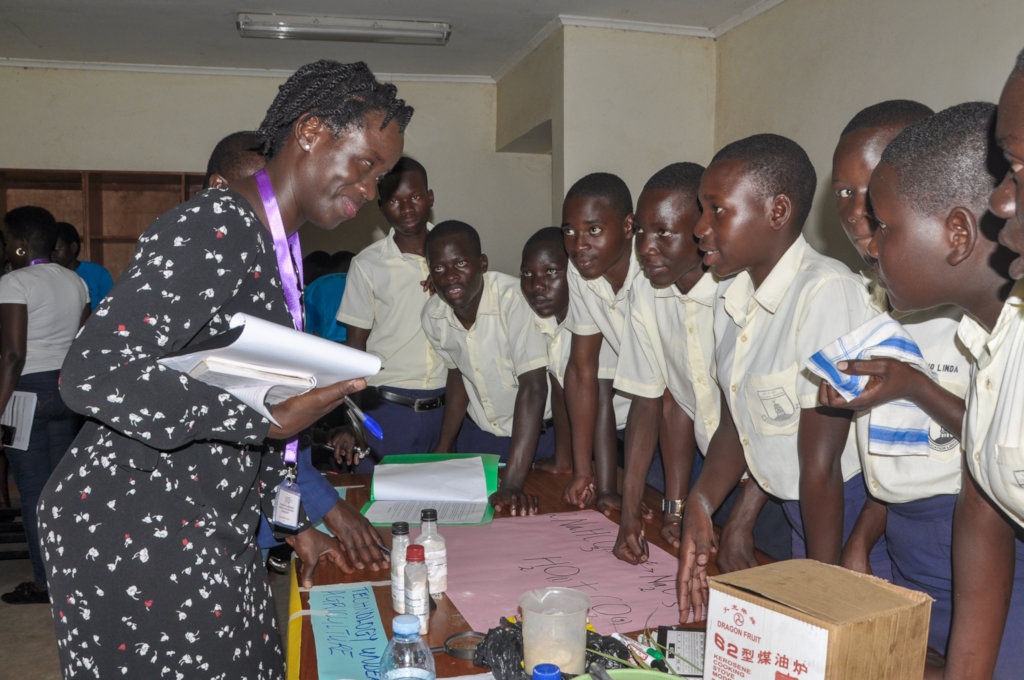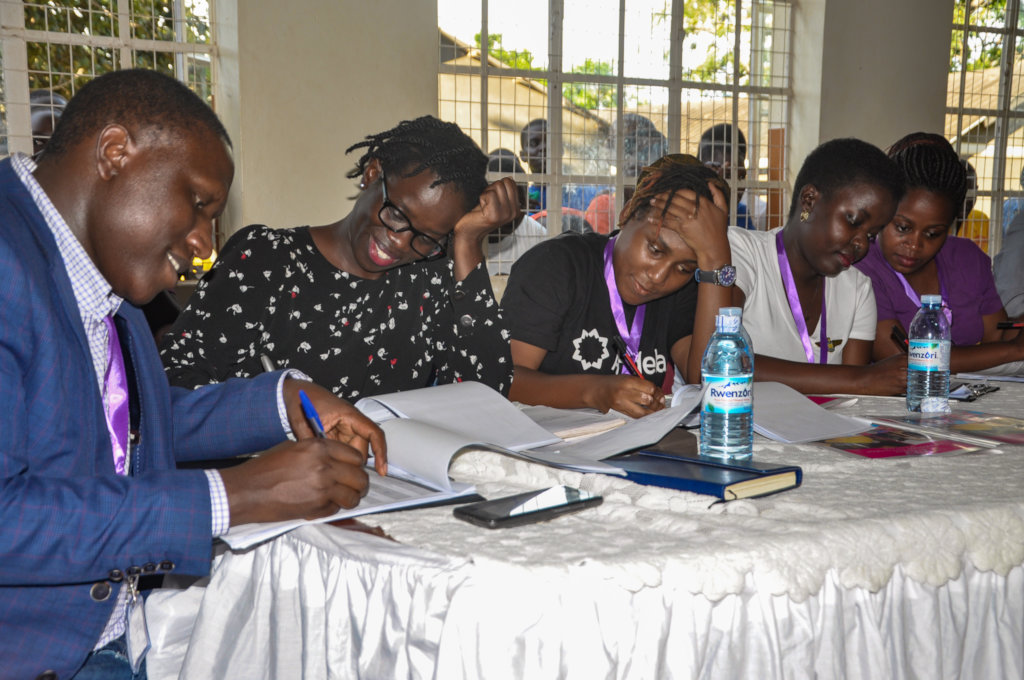 Links: