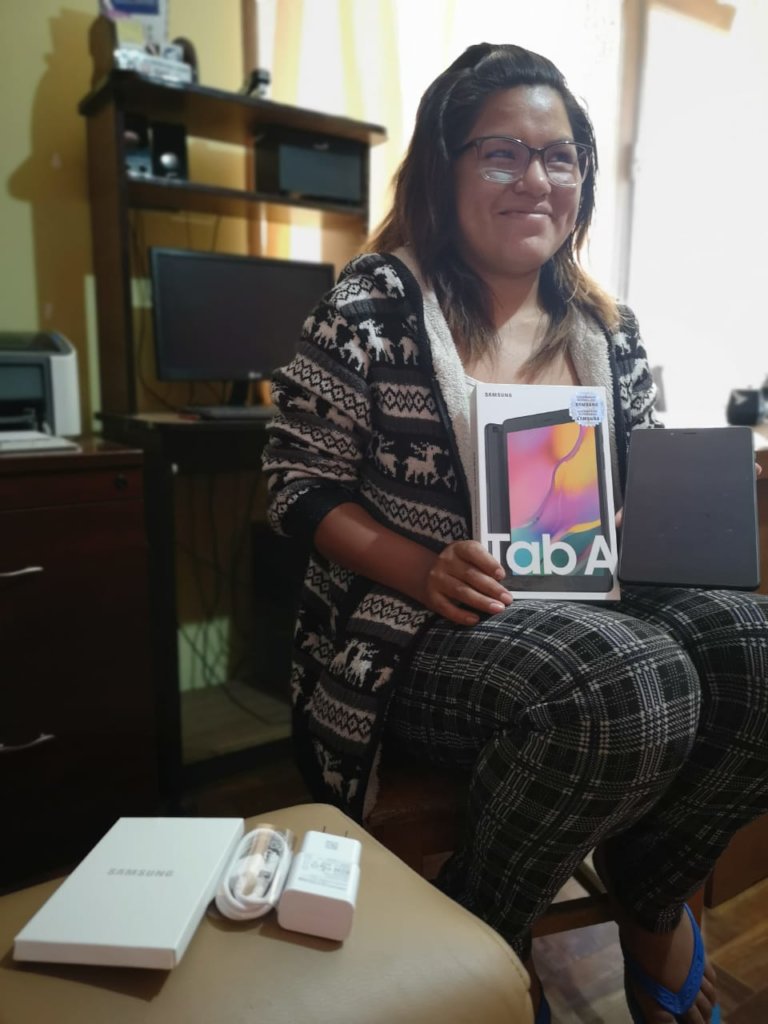 Impuls'her Projects in Bolivia during the Covid 19 pandemic
October 5th, 2020
By the end of 2019, our two beneficiaries were progressing with good rhythm, finishing both their vocational training programs (D.J. in Beauty and Hairdressing and R.M. in Dressmaking), and continuing their formal education successfully. By the beginning of 2020, they only had a few tasks left to finish and exams to take when the Covid-19 Pandemic hit first other parts of our world, and then Bolivia around March. By the end of this month we were all confined, thus, their vocational training institutes were closed until last month when things started to re-open slowly and cautiously.
Formal education on the other the other hand, continued online for those who could afford devices and had access to internet. We were able to help D.J.* in this regard, thanks to the support of our partners in Germany (JBH Bolivien e.V.) providing her with an tablet to continue her education and allow her to communicate with us and others. R.M. is having a harder time continuing her formal education because she has spent all the confinement period in the rural areas with her family, very far away from the city, where internet access is more difficult, but she is trying her best to continue.
Moreover, our team in Bolivia has been providing the social and psychological support they both need to continue throughout the project, through constant calls and video calls (adapting to this period), but also some visits face-to-face to D.J. who is in the city. Our efforts and specially their resilience and willpower are showing inspiring results. D.J. is now finishing high school and by the end of this year she will be graduated! Quoting her "After the life I had, I had given up on finishing secondary education. But here I am, I am so proud of myself, I am very happy to finish High School and now I would like to study Social Work at University to help others." Parallelly, she is looking for a job with our help, and caring for her two kids more centered and mature than ever. We are incredibly proud of her!
This 2020 is their third year as beneficiaries of our "Impuls'her" project which aims to accompany them in their process to become independent after leaving their former alternative care center. After finishing their vocational training program, this year was meant to be a year to find a stable and decent work, ideally in their area of training. We are making a slower progress now, but watching results motivates us and specially them to continue adapting to this period. And although the global pandemic has affected our foundation in Bolivia deeply, we continue doing our best effort to follow up and support their inspiring life trajectory.
*Names have been shortened for protection