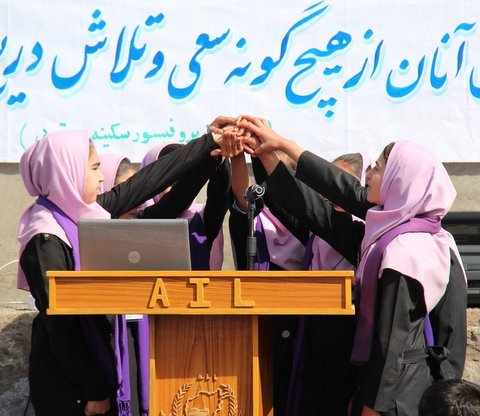 All of us at Creating Hope International (CHI) and the Afghan Institute of Learning (AIL) would like to thank all of our donors for a very successful year thus far. Every day AIL is bringing education and health care services to more and more Afghan women and children, increasing their quality of life and their standard of living. Women who participate in our learning center programs and the workshops we sponsor are becoming more independent, and are enabled to control aspects of their lives that they were powerless over previously. Without your support, none of this could be possible.
In 2012, AIL held 96 workshops which hosted over 3,400 women, offering instruction on topics such as leadership, reproductive health, and social justice. AIL health clinics also offer services to Afghans at little to no cost to them, an amenity that is normally not available or accessible to women. Our leadership workshops and seminars encourage women to take the lead in their communities and their families. Young women are breaking the mold of traditional Afghan society and are administering programs, becoming teachers, and working for the government. Women are also taking their reproductive health into their own hands, learning and receiving proper prenatal care, learning methods child spacing, and having access to family planning services. Participants in the workshops also learn about social issues like human rights, democratic values, and the value of peace. Afghan women are changing their society from the bottom up and from within.
AIL learning centers held classes for 7,067 women and girls in January, 2013, which has shattered all of our previous attendance records. These numbers are expected to grow throughout the rest of the year. Women are taking classes in literacy, English, Arabic, math, and the sciences, all of which expand their minds and horizons, offering them insight as well as critical thinking ability. Women are also taking applicable training courses in weaving, tailoring, sewing, and macramé, all of which allow for them to earn an income by starting a business or working from home. In both cases, women are taking more control of their lives. These changes are very hopeful and we are optimistic that 2013 will be an even more successful year for Afghan women and girls. We could not have accomplished what we have without your support; we thank you all very much!