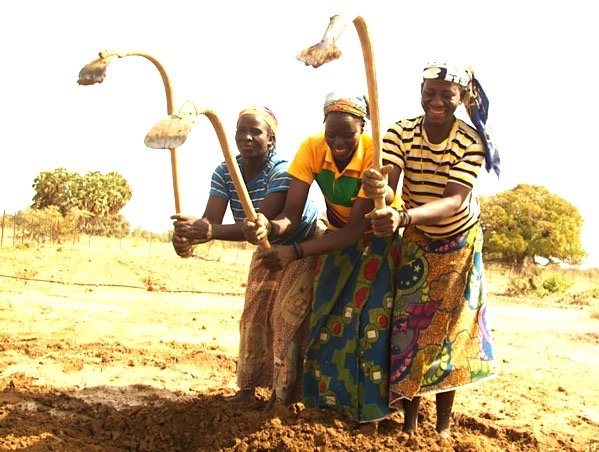 Tirboye is a small village nestled among the arid hills in Tillaberi District, Niger, a region considered one of the most food insecure in Niger. Little aid reaches these communities, which lack connections to roads, electricity, or other infrastructure. RAIN installed a school market garden in Tirboye and the women have volunteered their time to make the garden a success. Their enthusiasm for farming, and success with the school gardens, are reasons we chose them to be our next women's garden cooperative.
Community gardens must have the full support of a community in order to succeed. Our participants are carefully selected based on level of commitment and dedication to the project. We also ensure that all ethnic groups and social classes in the community are represented.
Each participant must formally agree to contribute a small sum from cash crop revenues each year to pay for the maintenance costs of the system. Responsibilities include monitoring the garden, the work of the gardener, operations, and sales. At the end of each growing cycle, participants evaluate the completed season, plan for the next, and assess the garden's impact on the community.
The women of Tirboye were introduced to farming vegetables for the first time through the School Markey Garden and have begun to produce cash crops such as papaya and sesames seeds. This addition of both nutrition and economic resources have directed affected school enrollment by 25%.
While we celebrate the success of the School Market Garden the community still struggles with food shortages. Gaining access to the nutritional value of the vegetables, knowledge from the continued trainings and income from the cash crops will affect the women, their families and the surrounding community.