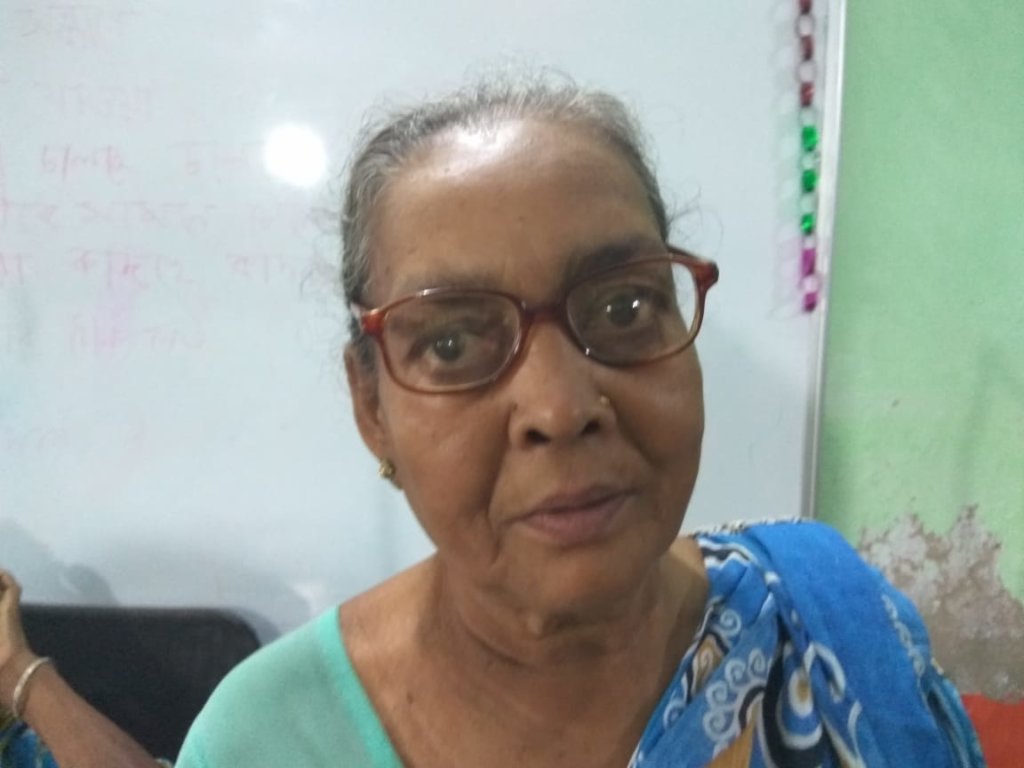 Project Title: Women's Community Centre – Kolkata Initiatives
Project Summary:This project will help establish 5 Women's Community Centres (WCC) to serve women in slums of Kolkata, India. These WCCs will have a) Seniors Day Care b) Activity centre for Adolescent girls and provide c) Meeting space for women's groups. A growing population of elderly women faces a life of neglect and loneliness. Adolescent girls have few opportunities beyond the cycle of hardship, discrimination and violence. This project will create both hope and opportunities for women of different ages.
What is the issue, problem, or challenge? Women over the age of 60 come to the Seniors' Day Care Centre and build community with other senior women. Kolkata Initiatives supports work with women and girls across different age groups – elderly women, adult women and adolescent girls.
Explain how the project has reached expected outcomes or goals with the funds raised
There are 4 centres in 3 slums, namely, Shahid Smriti, Jhorobasti and Panchanantola. Each Seniors' Day Care Centre has 30 participants. There are 2 centres in Shahid Smriti. In the past 3 months there have been a total of 120 sessions at the Seniors' Day Care Centres and 2,338 packets of nutritional support have been distributed. Six health clinics and 1 medical camp were conducted.
Thirteen (13) meetings of women, mainly domestic workers, were held in the community centres.
There were 8 Aikido sessions with adolescent girls. Aikido is a Japanese martial art.
Potential Long-Term Impact: Enable elderly women to overcome feelings and situations of loneliness and isolation. Adolescent girls develop self – confidence and self-esteem and are able to make decisions about their future. Women's solidarity is strengthened and they are able to demand their rights.
Primary Photo and Photo Gallery
Case Study:Padma Mondol is 70 years old. She has lived in Shahid Smriti for nearly 40 years. Her husband was allotted a plot of land and they built their home - a three room shack with plastic, mats and a tiled roof. Padma used to work as a domestic worker but has not been working regularly for 20 years because of ill health. Her husband lives with her but has hardly ever contributed financially to running the household. They rent out one of their rooms and this meagre rent is their only income.
She has been coming to the Community Centre for 20 months now. "I love chatting with my friends here and playing games. This helps me relax and forget my troubles for a while," says Padma. The snack offered at the Centre is also a big help. The doctors' visits at the Centre and medicines for hypertension have given her some relief.