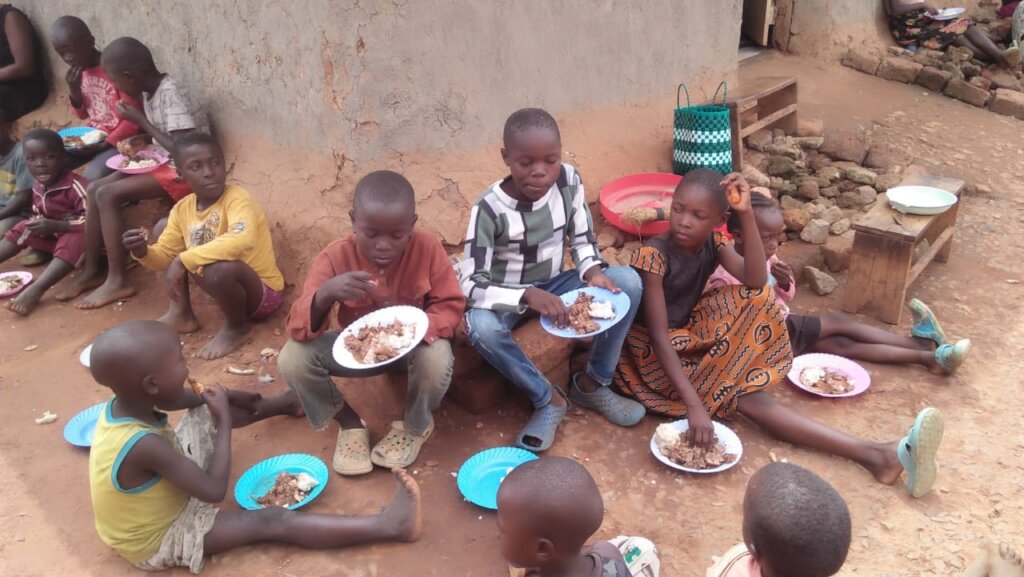 This is Mwiyenga primary school, a zone of Virtues. May I take this opportunity to thank our friends from VPIA and GlobalGiving at large for the generous kindness, caring, compassion, generosity and love that you have continued extending to us.
You have changed a situation from the worst point of it to the best. You have put smiles on the faces of many through your contribution.
You have helped us make a complete turn around. We are now a model school in our county, in both academic performance and discipline, thanks to The Virtues Project.
The Five Strategies of The Virtues Project give teachers a positive perspective when facing challenges and discipline. Teachers are more caring and loving; they stand in the gap for the less fortunate, helping provide for their needs.
In Kenya today we are facing starvation and families are having it rough. During these difficult times, many pupils have dropped out of school for one reason or another. Girls are lured into early pregnancies due to starvation in the name of looking for food from people who mishandle and misuse them.
Fortunately for our school, teachers have joined hands with parents plus the help we get from VPIA and GlobalGiving to eradicate this problem. Some children, especially orphans, have only one meal a day -- at school. In school we are able to offer food in the form of porridge at breaktime and lunch to the less fortunate. Through donations, we were able to purchase a sack of beans that cost 12,000 Kenyan shillings. During weekends some of the neediest children are invited to Madam Judith's home for a bite.
Efforts like these go over and beyond feeding a child. They help prevent school dropout and teen pregnancy cases as some of these children fall victims to all forms of assault when left to fend for themselves.
Our school and community are fortunate to have access to The Virtues Project training and resources, allowing parents and community members to support teachers so their children grow up in safe, compassionate homes and schools.
Your contributions on GlobalGiving helped the teachers at Mwiyenga Primary School start poultry farming. Our poultry project has really been of help in these times. Due to famine, we released the birds for free range feeding, since it was getting hard to purchase feeds. We sold some birds to support our best performers in high school that are less fortunate and orphans.
In a picture below, the second and fourth girls from left in the front row are Jesca and Jezna. Jesca comes from a very desperate family where her mother got burned and deformed, has no job and the husband left her. Jezna is a total orphan. The rest are from desperate families. Our poultry project in addition to grants from GlobalGiving takes care of them. I would really plead with well wishers to help us see them through form 4. They are only in form one.
We appreciate The Virtues Project training to the teachers, pupils and parents. We are really working together as a family.
The Virtues Project has helped us bring the community together so that children experience safety, compassion and love within and outside of the school.
We do a virtues pick every time we meet and on Mondays for the virtue of the week. Our Virtues Club is active and meets on Tuesdays.
We thank you so much for your kindness and support. God bless you!