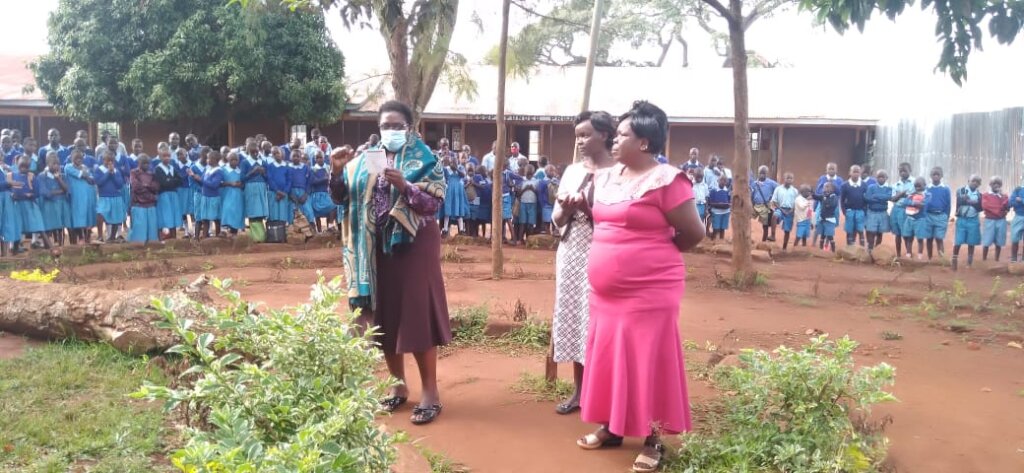 We would like to take this opportunity to share our appreciation for your ongoing support. Even while a pandemic continues to challenge us all, you continue to provide us support. Your generosity helps to facilitate the wellness of our pupils and their parents, and in turn, our pupils progress in education and in life.
We are indeed grateful and thankful for the great transformation of our school in so many positive ways. There is money to help with school fees, food for the lunch program, school supplies, and school uniforms. You have continually put smiles on both the parent's and our pupil's faces.
The joyful atmosphere of being a virtuous school has made the population of the school grow rapidly and improved the performance of the school academically. Our school has been ranked as the most child-friendly school thus attracting people to come in and give us even more support:
Our MP (member of parliament) has decided to build us a story-building and already the foundation has been laid. We are thankful for the virtues programs that have attracted these gifts. We have also been blessed with a new headteacher that is very supportive of the virtues and has contributed to the spread of virtues.
Our parents have become even more supportive, and now we have been able to purchase a bullock in support of our table banking, an addition to the poultry project. Monies raised support the needs of our pupils and our school.
We are indeed grateful and thankful for the great transformation of the school. Thank you very much for standing by us in times of need. May you be blessed abundantly for your service, generosity, and compassion.