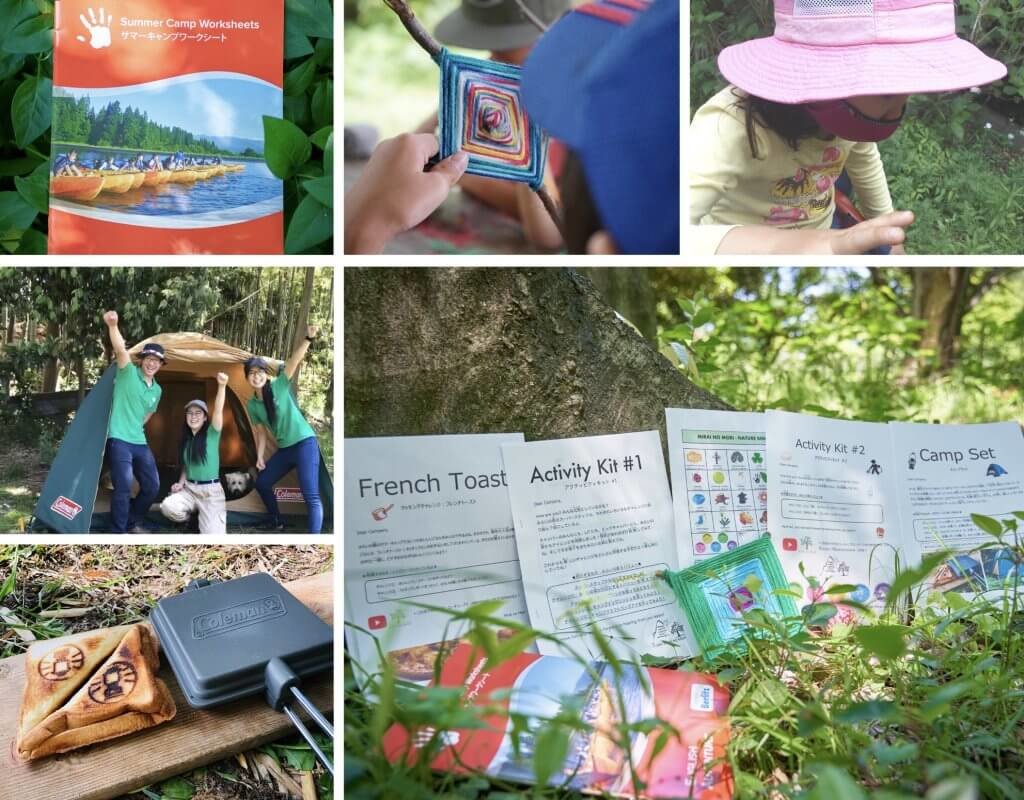 From the entire Mirai no Mori team, we hope this note finds you and your loved ones healthy and safe during these trying times.

First and foremost, we wanted to assure you that Mirai no Mori remains committed to our mission, and we are working on creative solutions to continue to deliver support to the children we serve, in such a way as to also maintain proper safety procedures.

We have been in close contact with the care homes to stay updated on their situation and needs. While the specific needs of each child in each home are different, many have told us that staying indoors has raised the children's stress levels, and many homes are concerned about the long term impact on children's development due to quarantine and school cancellations and resulting social isolation.
Mirai no Mori Activity Kit

To help care homes address these needs, we developed the "Mirai no Mori Activity Kit" a set of activities and educational materials to be sent directly to the care homes in our network. The kit includes video messages from recent camp staff and volunteers from around the world, some of our regular camp activities modified for the care home environment, and other fun activities to keep them active and engaged.

It is our hope that these activities provide a connection to the outside world, new routines within their constrained daily lives, and the opportunity to continue with their experiential learning. The activities are designed to be children-led and require minimal supervision from the care workers, hopefully delivering the added goal of reducing care worker stress levels, too.

We have received some wonderful messages from the care workers and the children.
"While schools are still closed and we cannot go outdoors, these activities were great fun and something new for a change." – a care worker
"Thank you for the great songs. I like speaking English and singing, so it was perfect. Everyone was joining in the activities and we were all having fun and talking together. Thank you so much for the wonderful challenges." – middle school camper
"Watching the videos from the camp staff I haven't seen in awhile made my day. I would love to see some more!" – elementary school camper
"We played a lot with the activity kit! We sang too!" – elementary school camper
"The Activity kit was fun. I want to see everyone again." – elementary school camper
We also started the Camp Experience Rental Set that allows them to experience camping in their yards. The set includes a tent, sleeping bags, sleeping mats, and a cooker set. This activity encourages children to be independent and to work together. It is also a great opportunity for Mirai no Mori repeaters to take on leadership roles.
2020 Summer Program
As for our main program, 4night-5day Summer Camp, after careful consideration of the information provided by the government and various authorities, as well as ongoing discussions we have had with many care workers, we have regretfully decided to cancel our Summer Camp this year. The decision was difficult but, given the current circumstances, it was unavoidable.

Knowing the children were looking forward to the camp, and for some this was their last chance to join the summer camp, instead we will host day-camp programs in the Tokyo area to continue our children's experiential learning. We are also taking this as an opportunity to improve our day programs, in order to provide continuous impact to more children by reevaluating the program contents and establishing new ways of communication. We will not be able to provide our traditional 4-night 5-day residential camp program, but we will continue to provide comprehensive educational experiences for children in care homes which will equip them with essential life skills.
As many extracurricular activities at school and care homes are being cancelled, the children are losing the opportunity to gain valuable skills and knowledge through experiences, not to mention their mental health is also at risk. Despite these situations, the fact does not change that the children are still required to move out of their care homes at the age of 18 and expected to be completely independent. For this reason, the lives of children and their access to learning opportunities cannot be put on hold.
Please allow us to keep you posted on our new programs.