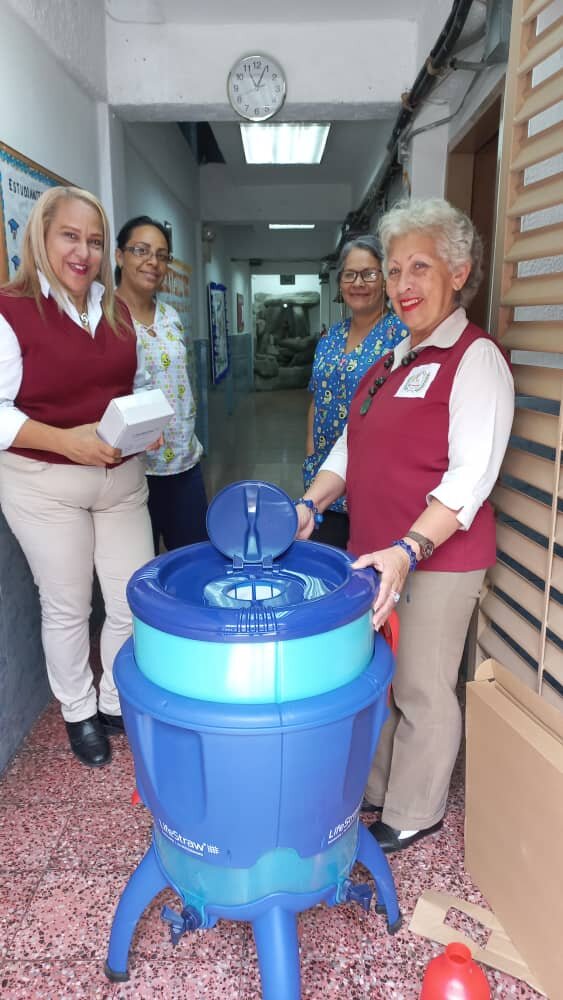 As of March 2022, access to safe drinking water remains a major challenge for millions of people in Venezuela. According to HumVenezuela, more than 19 million Venezuelans did not have a regular water supply, while over 4 million lacked access to safe water. However, thanks to your support, over the past few months we have been able to make a positive impact on the lives of thousands of Venezuelans.
During the last trimester of 2022, we partnered with seven organizations in nine different states of Venezuela, distributing 20 community filters and 11 tanks, and benefitting more than 4,500 Venezuelans. The provision of these filters and tanks has significantly increased access to safe drinking water, while reducing the time and effort required to collect water. As a result, these programs are now able to operate more efficiently and build capacity.
The beneficiaries of this donation include community kitchens, nutritional recovery centers, public schools, and community centers. The tanks and filters have proved crucial to these programs, enabling children to attend school and receive a nutritious meal, while ensuring the safe preparation of food.
Our goal is to expand the distribution of filters and tanks to more communities in Venezuela, so we can continue to increase the capacity of these much-needed programs. With your continued support, we can make this a reality and positively impact the lives of even more children.
Thank you for your generosity and commitment to helping the children of Venezuela. Together, we can create sustainable solutions that improve access to safe drinking water and enhance the overall quality of life for vulnerable communities.