Project Report

| Nov 14, 2023
Providing Clean Water for Healthier Communities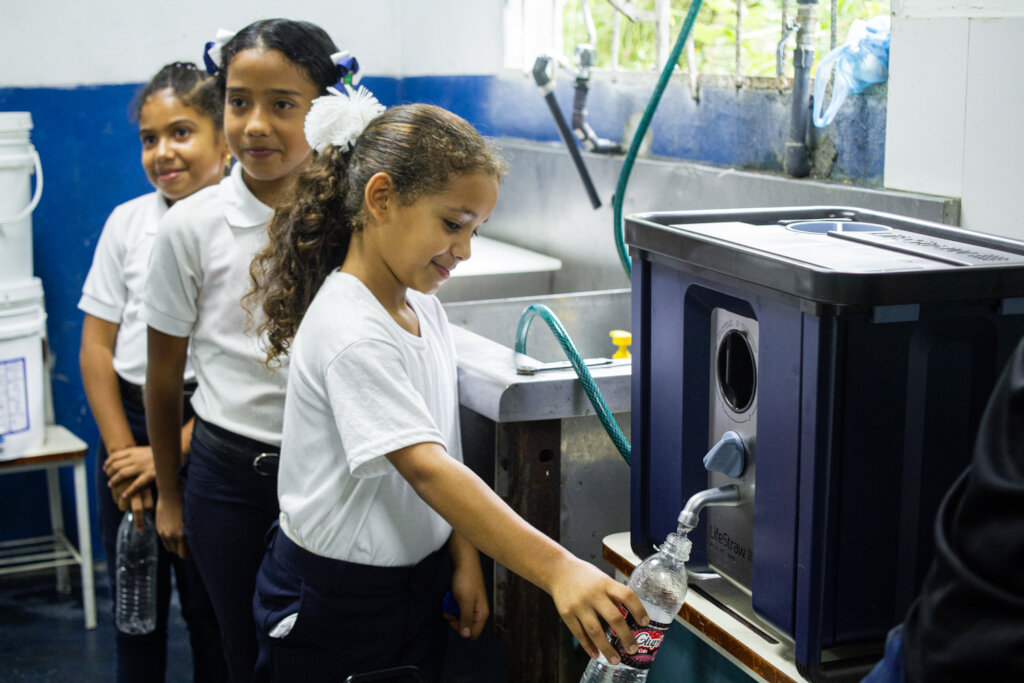 We are thrilled to share with you the positive strides we have made over the past four months in our Clean Water Response programme, which aims to give reliable and safe drinking water to households, schools and communities.
Following our previous update regarding the installation of water purification filters in both the community water tank and the households of La Marroquina, we are pleased to report that we are seeing excellent results. Before our intervention, the community faced a dire situation in accessing safe and clean water, but today there are far fewer stomach issues among the children, and our most recent analysis of the water quality shows we continue to meet sanitary, quality standards.
We have also undertaken a significant intervention in the Abilio Reyes Ochoa school, in the rural municipality of El Hatillo. Before our partnership, the school had limited to no water supply, and the available water was dirty and unusable for drinking or cooking in the school kitchen. Instead, the school was dependent on irregular water trucks to supply its student population of 800 children.
To create a long-lasting solution, we have installed a rainwater harvesting and filtration system to collect, purify and filter rainwater. Recent tests of the water confirm its continued compliance with stringent health standards. It brings us immense joy to hear that students are starting their days by filling their bottles with purified water to drink throughout the day, and even taking extra home to share with their families.
Your support has been instrumental in making this possible. Thank you!

P.S. Have you seen our fundraising campaign, A Healthier Future for the month of November? Chamos has partnered with GlobalGiving in the run-up to Giving Tuesday on the 28th of November, to raise funds for all our health-related programmes, which include improving access to Clean Water.
We really appreciate all that you are giving to help our Clean Water Response programme thrive, so if you are able to share this fundraising campaign with others in your network, it would mean so much to us. Thank you!