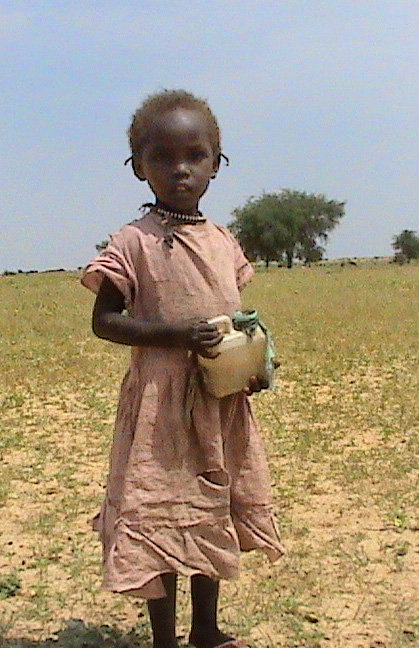 Water - please give the gift of life in Darfur
As you know, many families have been uprooted and cannot return home. The troubles in the region have escalated during the year and those who have fled have nowhere to go. Imagine running for your life, with nothing - not even a Jerry Can to carry water to keep you and your children alive.
We are proud to say that many are coming to Kids for Kids villages, becase these are stronger. The leaders are effective, and have agreed to welcome more families, despite the strain this will put on their own resources. One village, Abu Nahla, where we opened our first Kindergarten, has accepted many more people into the community, and are telling us they need more classrooms. The village leader tells us "We know what a difference it makes to have a helping hand for your your own family and community. Now it is our turn to help others, and as the village grows we become stronger together."
We want to keep helping, and one of the ways to do this is the simple gift of water. Providing desperate new arrivals in the village with a jerry can is literally a life saver. People need a minimum of 15 litres a day for drinking, cooking and washing. Without a jerry can, collecting enough water to survive is a huge challenge. Imagine the thirst in somewhere as hot as Darfur? $10 buys 2 Jerry Cans and gets them to the people who need them. Please will you give a Jerry Can today, and help save lives? Thank you.
$10 provides 2 Jerry Cans and delivers them to where they are needed
$95 provides a little donkey to carry water
$460 provides a water cart to help the whole community
$875 enables us to repair a hand pump that has been standing idle for far too long
$7,000 provides a Hand Pump so children do not have to walk for miles
Thank you for your support.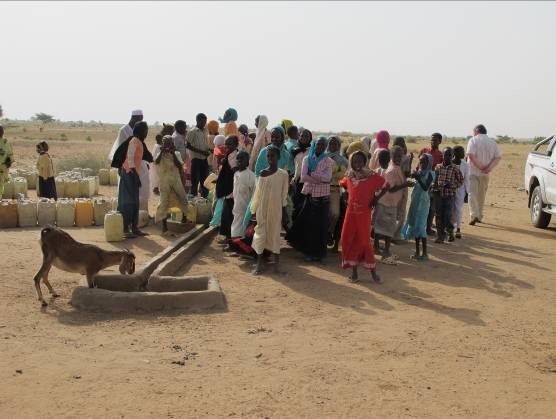 Links: