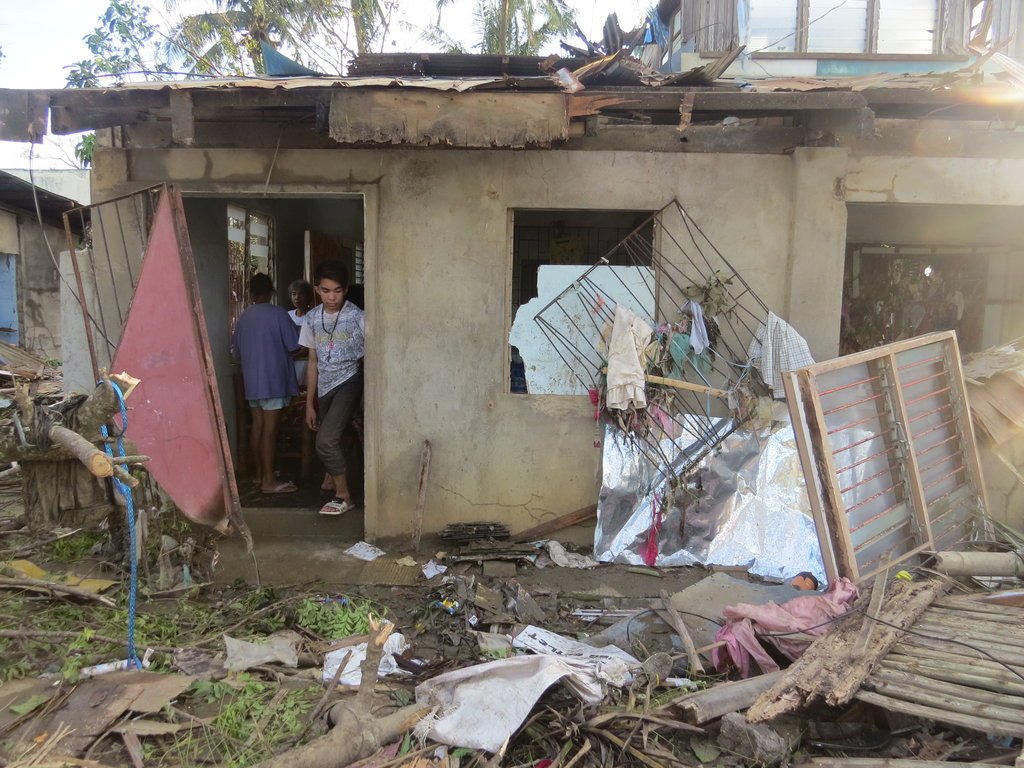 "I tried hard not to panic amid the chaos, but all I was thinking was that we had to get out of there alive."
This was how young Jhun-jhun began telling his story of the November 8, 2013 onset of Typhoon Haiyan in his home town of Concepcion in the Philippines.
He was at home with his mother, grandmother and little cousin when the typhoon struck their coastal community at more than 180 miles per hour, causing a destructive storm surge and heavy flooding.
Jhun-jhun and his family climbed to the roof of their house to avoid the 10 foot floodwater. "The water current was too strong to move further, and we worried that we might get drifted towards the open sea if we tried to brave the conditions."
Once the strong winds subsided, they moved to the village's evacuation center and stayed overnight.
Jhun-jhun and his family returned home after the storm with hopes that they could salvage whatever was left of their belongings, but their hearts sank when they realized that they had lost almost everything.
"As you can see, we have lost everything. We don't even have a change of clothes. All of our things were destroyed; and we're all starving because we've had nothing to eat since yesterday," he said.
"We really need food, clothes, and any household item because we have nothing at the moment."
With your help, Save the Children will distribute emergency kits for children and families like Jhun Jhun's who have survived the typhoon, including household and hygiene supplies, clean drinking water, cleaning items, temporary school tents and education materials.
Hopefully, Jhun-jhun will feel safe and secure again soon. Kids like Jhun-jhun need caring people like you to support Save the Children's response efforts.
Links: