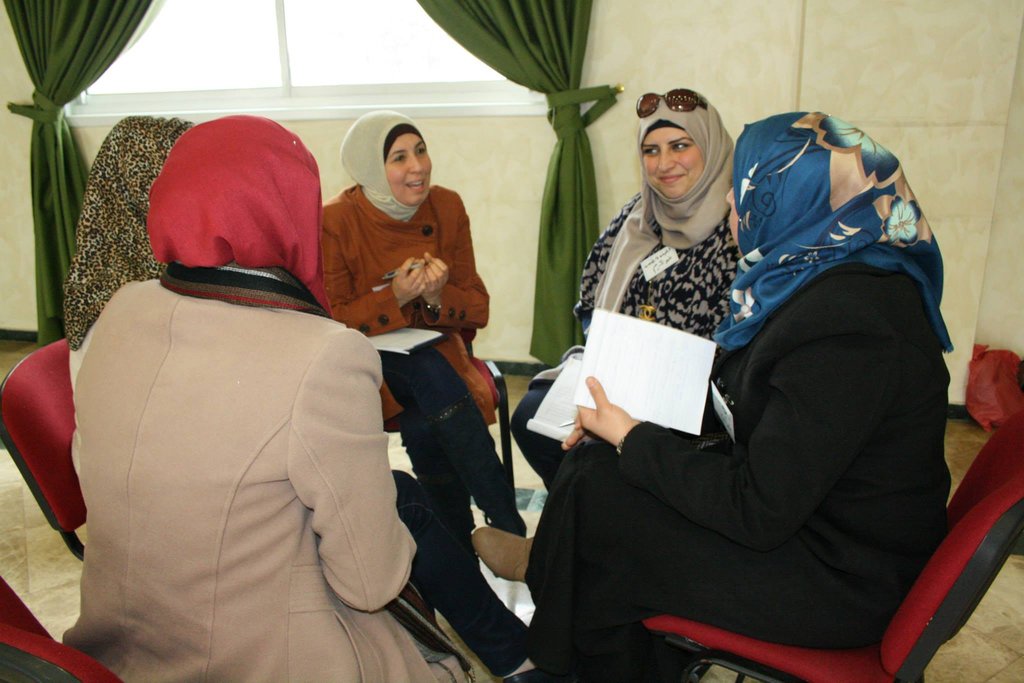 When we last checked in, we shared with you the exciting product launch of TYO's businesswomen. Marking the end of the incubation phase, each female entrepreneur was able to successfully launch her products, services, samples and marketing materials. Now, TYO is thrilled to announce that we have begun supporting even more Palestinian entrepreneurs this year!
The women were selected through a TYO-led outreach and application process. TYO conducted outreach through our partners and network throughout cities in the north – including universities, civil society organizations, and economic associations – to announce the training and invite aspiring women entrepreneurs to visit TYO's center to complete an application.
To kick-off the support for the new entrepreneurs, TYO held a three-day intensive psychosocial training. The training brought together aspiring women entrepreneurs from across northern Palestine, with the goal of both empowering the women as entrepreneurs while also assessing their abilities, risk-taking levels, coping skills, and leadership potential as future entrepreneurs. As a part of this training, participants participated in individual self-assessment tests and engaged in small group activities and discussion.
TYO's Psychosocial Program Manager, Suhad Jabi, who conducted the training, shared several key findings.
At first many of the entrepreneurs exhibited low self-esteem; despite the fact that they had overcome extremely difficult obstacles throughout their lives, many at first were unable to see this as a strength and therefore doubted their potential as entrepreneurs.
The training offered a platform where women were able to share many of their personal experiences and see that those were often shared by others. Over the course of the three days, we saw that this collective sharing of experiences gave the women an increasing sense of confidence, trust, security, and self-awareness, especially in terms of viewing their problems in a wider societal and cultural context.
Although there were some women who, at the end of the training, were still unable to view themselves as holding equal rights with men, they exhibited energy and drive to improve their situation by opening and growing their own business, with the goal being to help their family and meet their basic needs.
At TYO, we understand that in order for the entrepreneurs to succeed, follow up work with the women will require coaching on basic business skills as well as more direct and individual psychosocial intervention. Follow-up trainings will focus on further building the self-confidence of the women, both through increasing their knowledge base and by offering more platforms for the group to share their successes and challenges as women entrepreneurs.
At the end of the training, 40 women entrepreneurs were selected to participate in the training series. We look forward to keeping you updated on some of Palestine's newest entrepreneurs and the strides they're making to make their businesses become realities. Thank you so much for your continued support for women's empowerment in the Middle East!