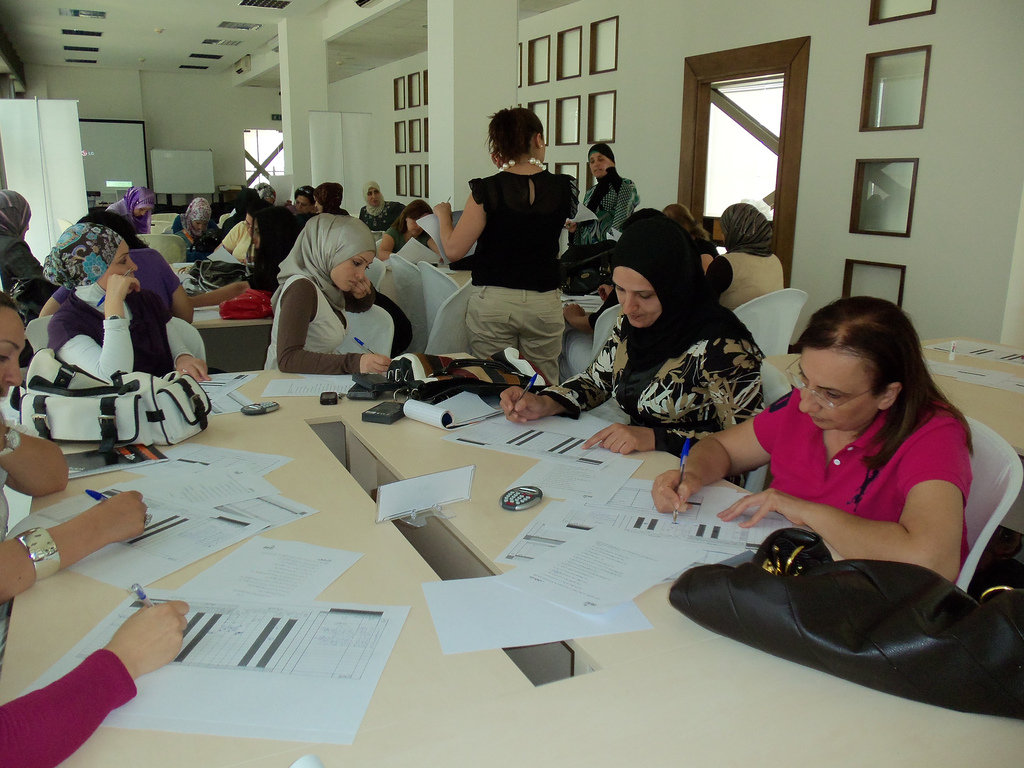 Holiday greetings and thank you for supporting TYO Female Entrepreneurs in Lebanon!
It has been a busy month for our women in Lebanon. Most recently they finished up English assessments in preparation for intensive and personalized business English courses that will start next month.
Have you seen the TYO blog lately?
This fall we've been highlighting the women who are participating in the entrepreneurship program. Check out interviews with Soumaya, Lamia, Athar, and Samira and learn more about their business plans, dreams, and experiences during the project.
Still shopping?
Donate to $50 or more to our project and receive limited edition NOTE CARDS with watercolor scenes of Jerusalem . You can also receive a set of POSTCARDS featuring the photos from our young Palestinian photographers for a $25 donation to our "Bring Refugee Children Education and a Smile" project also on GlobalGiving.
Give a gift that keeps on giving this year: donate in honor of friends, loved ones, colleagues and send a custom GlobalGiving/TYO tribute card by email or post. Its the third giving option on our project page.
Again we sincerely thank you for your support and wish you and yours a happy and healthy 2012!