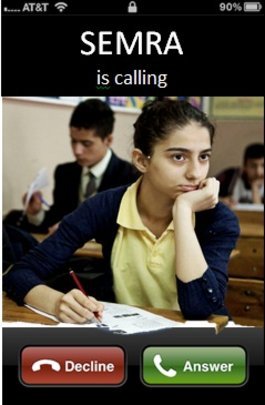 Dear GlobalGivers,
You are powerful. Two years ago in October of 2011, an earthquake rumbled through the city of Van in Turkey. Mangling, crushing, and devouring buildings, bustling life for Van's people halted. Their homes were gone, university dormitories and libraries leveled, and food and clothing were immediate needs.
With full support, you stepped in.
Consider these words: "We make a living by what we get; we make a life by what we give." The fervor and kindness with which you gave have helped reorient and change lives faced with disaster. Though you probably didn't know the faces below personally, you decided that giving was the most natural response. From the hard-earned dollars you have given to charity, a Turkish city has been rebuilt. And so Winston Churchill's words strike the chord of truth. We make a living by what we get; we make a life by what we give.
This final report for the Turkey Earthquake Relief Fund is to celebrate the unbelievable recovery the city of Van has been making, and to highlight where the current keys of development lie.
Our partner Turkish Philanthropy Funds is on the ground in the city of Van. TPF has tremendously applied themselves to mobilizing about the community and enacting these 12 changemaking projects:
Procured search and rescue equipment to help locate trapped victims
Built 15 container homes, equipped with running water and heat
Brought food and clothing for the most vulnerable, women and children
Rebuilt carpet-weaving workshops that give women jobs
Rebuilt sewing workshops
Classrooms and dorms rebuilt at Yuzuncu Yil University, the only university in Van. More than 2/3 of it was destroyed in the 7.1 magnitude earthquake.
Established a Family Counseling Center for PTSD sufferers
Women and Children Center constructed in the most disadvantaged neighborhood of Van
Set up educational programs for children
Built teacher housing to bring them back to the city for the students
Provided disaster awareness training and invested in teachers who will have extensive time with the children themselves
Started art therapy for children with PTSD
You can see these projects in a beautiful presentation format by clicking to this Prezi website: http://prezi.com/a6lgpjnd_odd/van-earthquake-relief-fund/.
From a call with Senay Ataselim, project leader of Turkish Philanthropy Funds, even more information has been gathered. The government has started a lot of new developments in the city. Because of the earthquake, funds are coming to the city and the rebuilding efforts have made extensive progress. However, needs still exist. A unique result has also surfaced because of the earthquake. In the two years since the natural disaster, usually invisible socio-economic problems have come to light. Previously, one might have heard about them but not really paid attention. The earthquake changed that. Immigration from the southeast has increased the unemployment rate in Van, and families are such that one family represents 10-15 people. Parents have responded by trying to marry off their daughters at a young age in order to help support the family.
Recently, Turkish Philanthropy Funds has committed itself to providing job opportunities to young girls so they can bring the money to their families and not have to be married off so young. Additionally, TPF is supporting workshops for job opportunities and education for the girls. Here, they gain literacy and finish high school so they can go to college. TPF gives scholarships to the girls.
Through the terrible onslaught of the earthquake, Van faced what seemed like an insurmountable process to rebuild themselves. Through you who partnered with GlobalGiving, who partnered with Turkish Philanthropy Funds, who reached the Turkish people, the city is being given new life. No one could have faced this without you. With utmost encouragement and gratitude, thank you!
Warm wishes,
Katrina & the GlobalGiving team
If you feel curious, open up Turkish Philanthropy Funds' Annual Report and explore in greater detail the copious ways they have stood by their community and rebuilt it back.