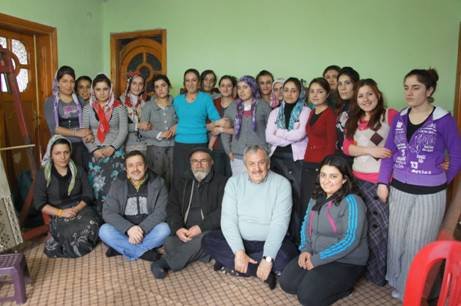 Hello GlobalGivers!
In the months following the earthquake in Van, Turkey, disaster relief efforts have turned towards long-term recovery. Your donations have been helping to keep families warm throughout this cold winter and to rebuild workshops and classrooms for women and children living in Van. In order to provide relief where it is most needed, GlobalGiving is partnering with the Turkish Philanthropy Fund, the Bridge to Turkiye Fund, and the Fuel Relief Fund.
This month, GlobalGiving disbursed $19,587.61 to the Turkish Philanthropy Fund (TPF), which partners with organizations active in Turkey. TPF held direct meetings with organizations in Turkey in November 2011 in order to identify projects that would be responsive to the immediate needs of earthquake survivors while also having a longer-term impact.
Among other partner organizations, TPF is forwarding your donation to:
HADD - Hisar Anadolu Destekleme Dernegi or the Hisar Anatolian Support Society. HADD was active in Van, Turkey prior to the earthquake, providing weaving workshops for women to develop income generation skills. Three of HADD's buildings were damaged in the earthquake, putting its women out of work. TPF is providing funds to supply three prefabricated buildings so that HADD women can go back to work, earning income for themselves and their families.
VAKAD - Van Kadin Dernegi, or the Van Women's Association in English, has been active in the area since 2004. VAKAD's primary goals are to address gender-based violence and women's economic independence in the area by providing support to women in addition to trainings on human rights and health. Since the earthquake, VAKAD has been supplying emergency relief materials such as food, clothing, and tents to survivors and looking after some of Van's most vulnerable populations, such as the disabled and the elderly.
GlobalGiving disbursed $10,000 this month to The Bridge to Turkiye Fund. Among its projects, the Bridge to Turkiye Fund is providing funds to support the reconstruction of Van University. The October 2011 earthquake damaged the university buildings, putting classes out of session until the end of February. Van University provides a path to success for disadvantaged students in the region, providing them with a path to economic success. The money will support the construction of a single-story 17,000 square foot building that will contain 10 classrooms so that students will have a space to learn.
In addition, GlobalGiving sent $5,250 this month to support the work of the Fuel Relief Fund, which provides free fuel in whatever form is most useful to survivors of disasters. These funds will provide enough fuel to warm 75 families for one month this winter. Watch this great video to see the Fuel Relief Fund in action!
The needs in Turkey are still great, as many people continue to live in tents because their homes were destroyed. However, your donation is helping the residents of Van, Turkey, rebuild their community so that they can continue on with their lives.
Thank you again for your generous donation.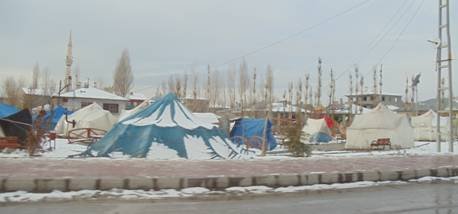 Links: