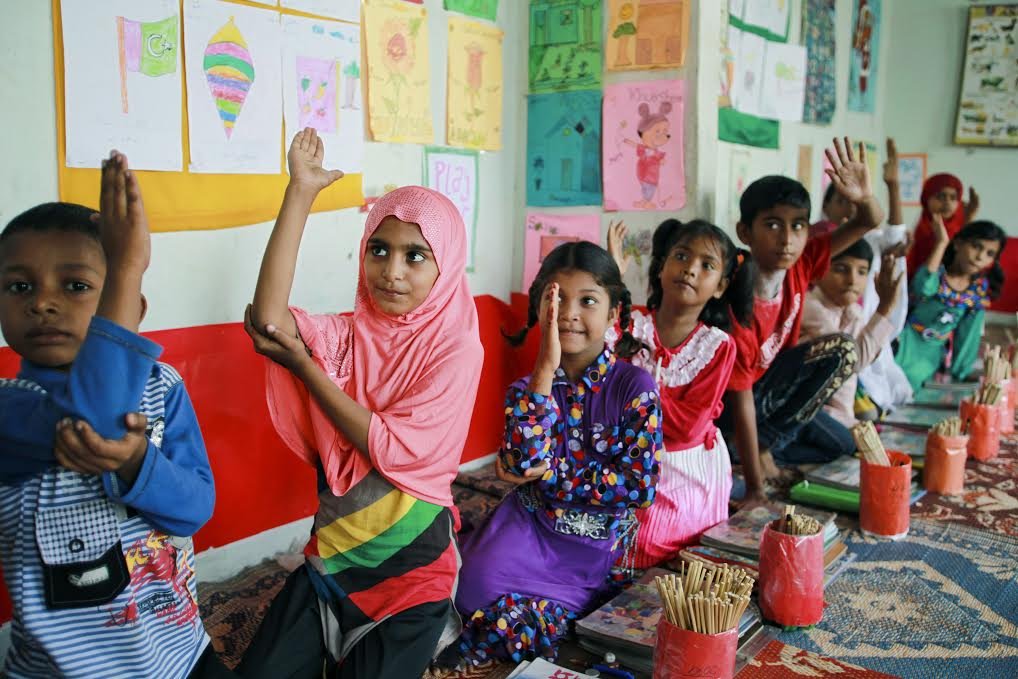 With the help of GlobalGiving donors and outside funders, BRAC Pakistan initiated its Early Childhood Education Project in 2009 as a pilot with 20 pre-primary schools in the Haripur district of the Pakistani province Khyber Pakhtunkhwa. The project was successful in its initial phase and has been expanded to new locations in Haripur and two new districts in the Khyber Pakhtunkhwa province—Swabi and Charsadda. Two hundred new locations were chosen based on the absence of government schools, especially for girls in those respective areas.
The Early Childhood Education Project follows a community-driven model, ensuring active involvement by parents, BRAC teachers, and government teachers of local schools. According to a mid-term review conducted by an independent consultant, the model has been very successful as it found that students in the BRAC pre-primary schools showed significant improvements along a number of child development outcomes. The report showed that the students consistently exhibited improvements in cognitive and problem-solving abilities, improvements in fine motor skills and enhanced behavioral outcomes. As a result, children in the BRAC pre-primary schools are better prepared for primary school, and have shown to outperform their peers. The project has already been able to achieve a 94% transition rate from its pre-primary schools to local primary schools.
"BRAC students have fine motor skills, besides a know-how of reading/writing as compared to other students. In addition these students follow instructions properly" said Mrs. Abdul Waheed, a teacher at the Crescent Model School in Haripur who is a supporter of the project.
Thank you for your continuous support, which has put us on track to achieve our goal of benefiting 6000 children through this project.