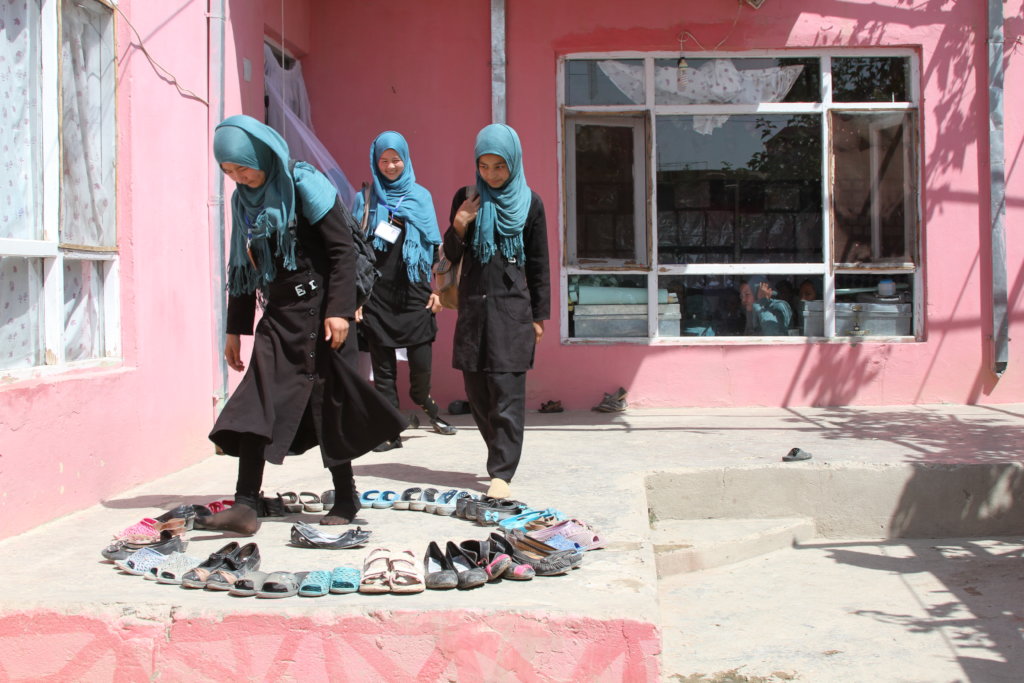 For Rozy, education used to be a dream.
When she was a little girl, Rozy's father passed away. Today, she lives with her mother and sister in Sheberghan City, a small city in the north of Afghanistan.
Rozy's mother sustains the family by picking up manual labor jobs when she can. This kind of work barely pays enough to live on, and Rozy's mother struggles to afford the government school fees for her two daughters.
Rozy also has a physical disability, which can be particularly challenging in her small city that lacks comprehensive and inclusive services. Despite these obstacles, Rozy has always yearned for an education. In fact, her aspiration to learn only grew larger in the face of them.
Things changed in 2013, when Rozy turned 12. BRAC started building community-based schools in Rozy's neighborhood, especially for older girls who had been left out of the government school system. Since the school was free and just a short walk away, Rozy's mother, understanding the value of education, enrolled her two daughters.
Thanks to contributions from supporters like you, Rozy sat in a classroom for the first time in 2013. She was excited, happy and, most of all, grateful. For her, education was no longer just a dream.
Four years later, as the school year came to a close in 2017, Rozy successfully completed her last year of primary school. Her eagerness to learn remains unchanged, but because there were no government's middle schools nearby, Rozy did not expect to continue her education.
Fortunately, thanks to your support, BRAC recently started the Girls Education Challenge Transition Window program, which offers secondary, higher secondary and vocational educational training for girls. On October 1, BRAC launched the vocational component, with 40 vocational education centers opening across 40 districts in ten provinces.
"Once again, BRAC came to my support," Rozy said recently. The news means that she could continue her education and, a few weeks ago, she started sixth grade.
Despite the barriers facing her, Rozy never misses a day of school. Her dream is to complete twelfth grade and become a teacher. She wants to create the opportunities that she has had for other girls who also could not go to school because of economic, social, or other challenges. For Rozy, teaching is not only a profession, but also a way of giving back.
"I will be a teacher, igniting the light of education for the girls living in marginalized context in Afghanistan," Rozy decided.
Indeed, Rozy has already ignited the girl effect with her inspiring dream.