Gender disparity is especially striking in Afghanistan's education system. Afghan boys entering primary school today can expect to complete eight years of primary education, and in many cases, move onto secondary and tertiary education. In contrast, girls can expect to complete only five and a half years of primary education on average before dropping out of school.
And for many girls, education is not an option at all. In Afghanistan, 38% of school age children remain out of school, the majority of whom are girls.
However, thanks to generous supporters, BRAC renewed its girls education project last spring, and as a result, continues to improve the educational outlook for Afghanistan's most marginalized girls in ten provinces.
We also continue to innovate. In its initial phase, the girls education project emphasized community-based primary education for girls. But as more and more girls graduate from these primary schools, BRAC is now placing an additional emphasis on transitioning these girls into a quality secondary education.
To facilitate gender equity as this level, BRAC will establish and operate hundreds of community-based secondary schools, expanding on its successful model for primary schools.
BRAC also recognizes the importance of skills training for youth, and it will begin to transition girls into vocational training programs and government secondary schools. In government schools, it is focused on building the capacity of teachers to address educational inequities and support girls with a relevant and quality education.
For girls participating in these varied forms of secondary education, BRAC has also introduced complementary extracurricular activities and mentoring designed to empower girls with the resources and confidence to succeed.
One such example is our Adolescent Reading Centers, which provide a support system and safe space for girls as they transition into secondary school, whether that be at a community-based school, government school, or vocational center.
Adolescent reading centers are more than just a place for adolescent girls to read. They function as safe spaces where girls can socialize with their peers; participate in activities like debate and magazine club; learn income-generating livelihood skills in areas like tailoring, embroidery, and gardening; develop leadership skills; and gain confidence and self-esteem.
To date, more than 2,500 girls regularly meet at 100 adolescent reading centers in Afghanistan. Of this group, nearly half have participated in life skills or livelihood training. And every girl reached by these centers can access this support system to continue learning.
We thank you for your continued support in our quest to provide all Afghan girls with a quality education. Together, we can continue to improve girls chances of completing secondary education programs and reaching their full potential.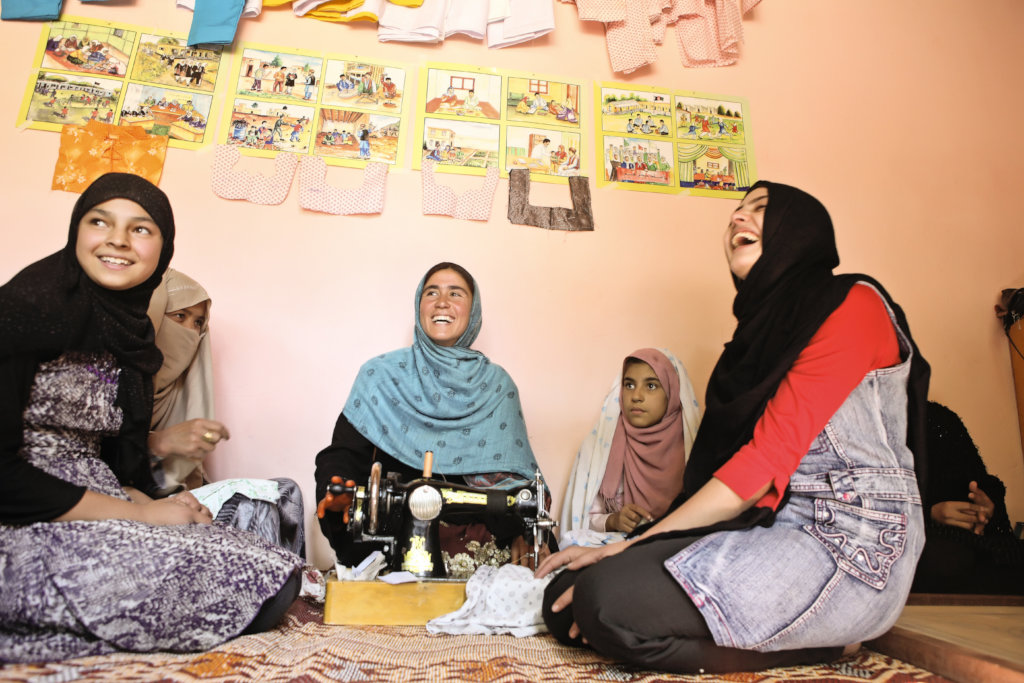 Links: