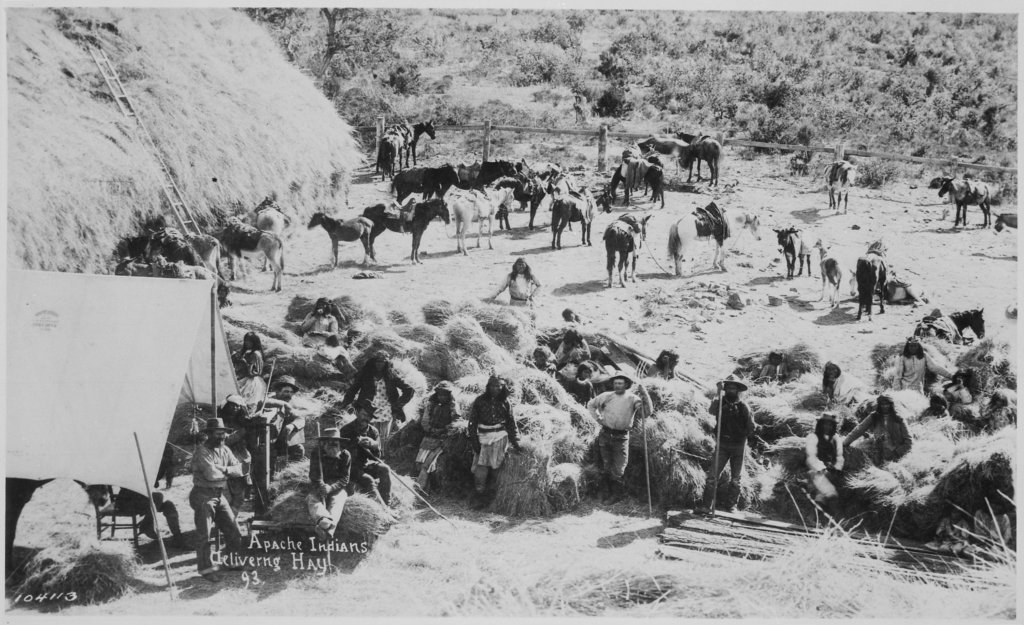 The next Trees for Tribes project is coming up! April 17-19th we will be with the White Mountain Apache Tribe, working hand-in-hand with local tribal leaders and the community to plant 100 trees at five locations: three local schools, one community farm, and one historic site.
This site is called Fort Apache, and it has a long and checkered past. The post was designated as Camp Apache in 1870 as a token of friendship to the very Indians the fort soldiers would soon spend so many years at war with. The fort's initial purpose was to guard the nearby White Mountain Reservation and Indian agency, but spent years at the center of the time's so-called "Indian Wars" and even witnessed battles with such famous warriors as as Geronimo, Natchez, Chato, and Chihuahua. It was only after Geronimo was captured for the the last time in 1886 that the Wars finally came to an end. Today, The Fort Apache Historic Park (Nohwike' Bágowa in Apache, meaning "House of Our Footprints") includes Kinishba Ruins, tribal offices, and a post office. It serves as a powerful reminder of Arizona's history and, more importantly, the history and hertiage of the White Mountain Apache told through their own experiences and stories.
We are excited and blessed to be welcomed to the White Mountain Apache reservation, and to be a part of their modern-day goals of self-reliance and food soverignty.
Thank you for all of your support of the Trees for Tribes project, we couldn't do it without you!
To a fruitful future for all Native peoples,
The FTPF Team