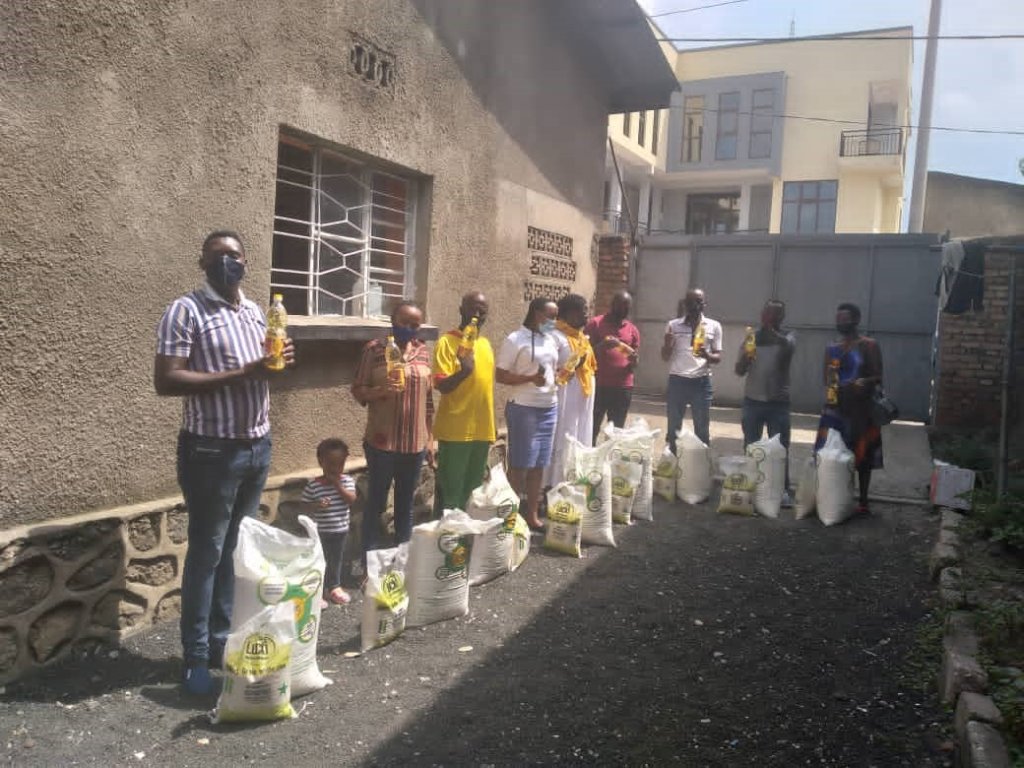 Introduction
Rubavu have been affected by the Earthquakes that occurred after the 22th May Volcanic Eruptions.
This has caused so many problems, including people leaving their houses to find rescue, houses damaged, robberies when some people decided not to move from the danger, physiological issues, such as trauma, stress, other kind of sicknesses related, including falling into coma, enxiety,…
Need solved
With the help of AGLI, HROC Rwanda was able to assist its facilitators who stay in RUBAVU, and provide some food to them, including maize flour, rice, and cooking oil. Nine of the facilitators were assisted.
Shared feelings
Justine said "HROC all the time", "this is part of our healing from the volcanic eruption fear" I appreciate the way you kept following us up to make sure we are safe, now, just few days of returning home, you send us food. "We truly have our HROC family"
Francois who is the lead facilitator in Rubavu said" We cant explain our gratitudes toward HROC" This a sign of a good Healing Companion" "I personally appreciate more, as I was able to move my family to the HROC Center and stayed there safely". "We will make sure we keep our HROC as it helps many throughout their journey of healing"
"Our thanks go to whoever provided little or big money to buy this food". "Be blessed" Added Francois.
5.Recommendations
- So many are traumatized in Rubavu, HROC facilitators are traumatized as well, but mostly kids. There is a great need of listening to them if possible. When vehicles pass by, they run thinking it's the earthquake that comes again. Any heavy sound makes them fear. They are afraid of leaving their schools again, or houses may fall on them…
- Due to many people that have left their houses alone, they have lost so many including house materials, clothes,… any assistance is still needed
- More people haven't food to eat(we met HROC trained people from Rubavu community). They don't have anything to eat and feed their children these days. Any food assistance can be appreciated.