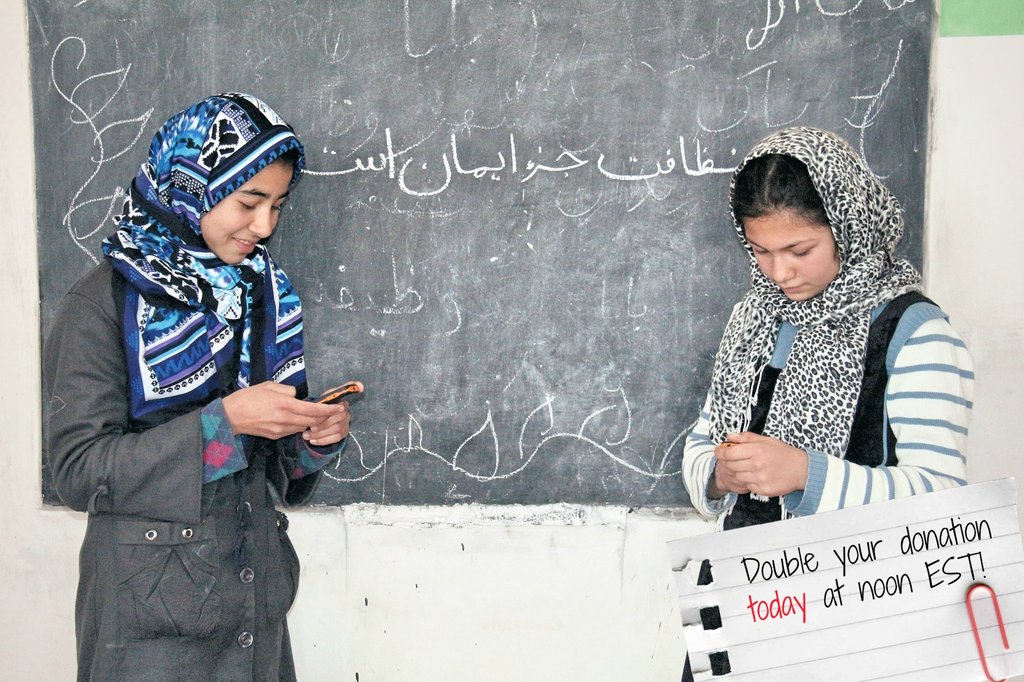 AIL reaches out to all the generations in Afghanistan but we have paid particular attention to the adolescent girls age group. Learning Centers offer a life changing opportunity for many girls and may be the first time they have received any education or a place to restart their education and catch up with their peers. In the most recent month, 46% of the center students were in the 10-19 age bracket.
AIL is always seeking innovative ways to engage the young in learning. One of the newer projects is the Mobile Literacy Program which uses cell phones to accelerate the acquisition of the skills of reading and writing. It is no surprise that this tool has proved popular with the adolescent age group! They are intrigued and quickly pick up on cell phone use. The teacher directs learning by setting tasks in groups and then between groups. The students have also found that they are learning about health, culture and positive attitude and caring through the types of messages sent such as--Wash hands before eating, Help your parents, Kabul is our capital city.
One young student said, "I am fifteen years old. My family prevented me from going to school when I was a young girl. I was a student of the sewing class at the center when I heard about the mobile literacy class. It was something strange for me." Is it possible to read and write through a mobile device!?" I asked myself. I was not sure , but I participated because owning a mobile phone was a thing of pride for me and interesting for me. Everything changed in the first few days. I found out that I was wrong and it was quite possible to be educated through the mobile literacy program. The class was very interesting for me. I learned to read and write messages in the first month. I am sure by the end of this class I will be able to read and write long messages, stories and articles."
AIL is helping this critical generation of girls to learn, develop in personality and inter personal skills, find leadership roles in their lives and be conversant with the modern world. We welcome your support in this worthy goal of helping raise a generation of young, confident and skilled women. Thank you.