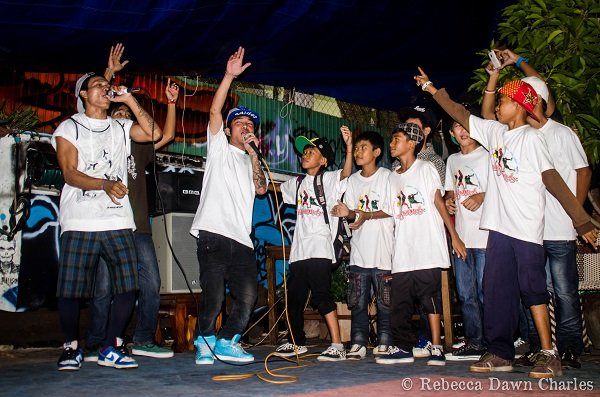 Battling teachers
If you follow the Tiny Toones Facebook page, you will likely have heard about our staff dance battles. For every $1000 we have raised we have been filming breakdance battles between the best dance teachers here at the center. Round 1 (Suicide vs. Kha) and Round 2 (Homie vs. Fresh) are already up on youtube. When we hit $3000 in donations the runners up will battle and when we hit $4000 we will post the GRAND FINAL to decide the best dancer at Tiny Toones.
We still desperately need to raise more money to keep Tiny Toones going and so we've extended the appeal. You can donate at our Global Giving page.
Phan's story
Phan, 10, has been at Tiny Toones for 18 months and excels at dancing and DJing (check out this short clip of Phan in action).
She says: "I'm happy being at Tiny Toones and I've made a lot of friends here." With the help of Entrance, Phan returned to school this year and has now completed third grade.
UNICEF Sport for Education Award
During September, Tiny Toones dance teacher Fresh spent a week in Philadelphia at the Beyond Sport Summit and Awards Ceremony. The awards are an annual celebration of organisations who support social development through sport and Tiny Toones was one of only three projects from around the globe to be shortlisted for the UNICEF Sport for Education Award for the second year running.

It was Fresh's first time traveling to another country alone and he returned with a wealth of new experiences (and new sneakers). Inspiring speakers at the event included Olympic athletes, professional sports players and Chris Waddell, the first man in the world to climb Mt. Kilimanjaro in a wheelchair.

The award ceremony was held on the 11th of September and we were all waiting to hear the results with baited breath. Unfortunately, Tiny Toones didn't take first place but we would like to congratulate Skateistan, a very deserving organization doing amazing work in Afghanistan and Cambodia. They also come to Tiny Toones once a week to teach our kids!
Tiny Toones party time
On September 21 we threw a party at Showbox with performances by the Tiny Toones kids, guest appearances from locally renowned artists MCG and Kosal Khiev, and an awesome dance battle, won by Diamond and Fresh!

The party helped us raise funds, the atmosphere was electric and everybody had a great time. You can check out great photos from the event here.
Anakut featured in LA festival
We're proud that the music video for the song Anakut - written and performed by the Tiny Toones kids - was selected to appear in the first ever Cambodia Town Film Festival this month.

The three-day forum was held in Long Beach, California and showcased some of Cambodia's best film-makers and films. We were honored to be selected and to represent Cambodia's B-boy and B-girl community on screen. You can find out more about the festival here.
To keep up to date with everything happening at Tiny Toones you can join our mailing list through our website and keep an eye on our facebook page.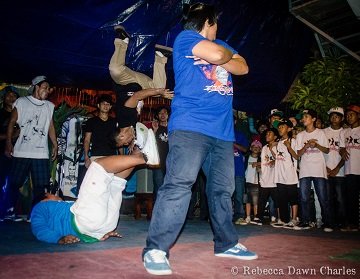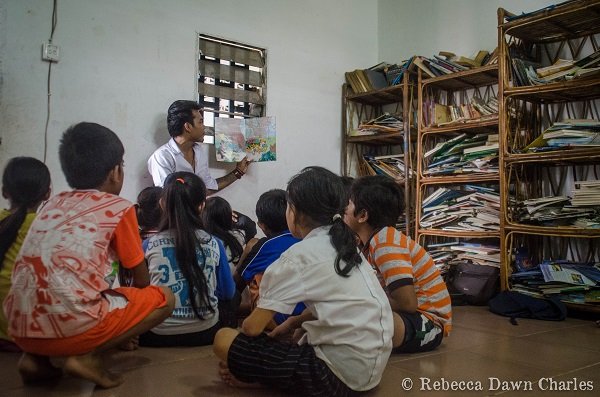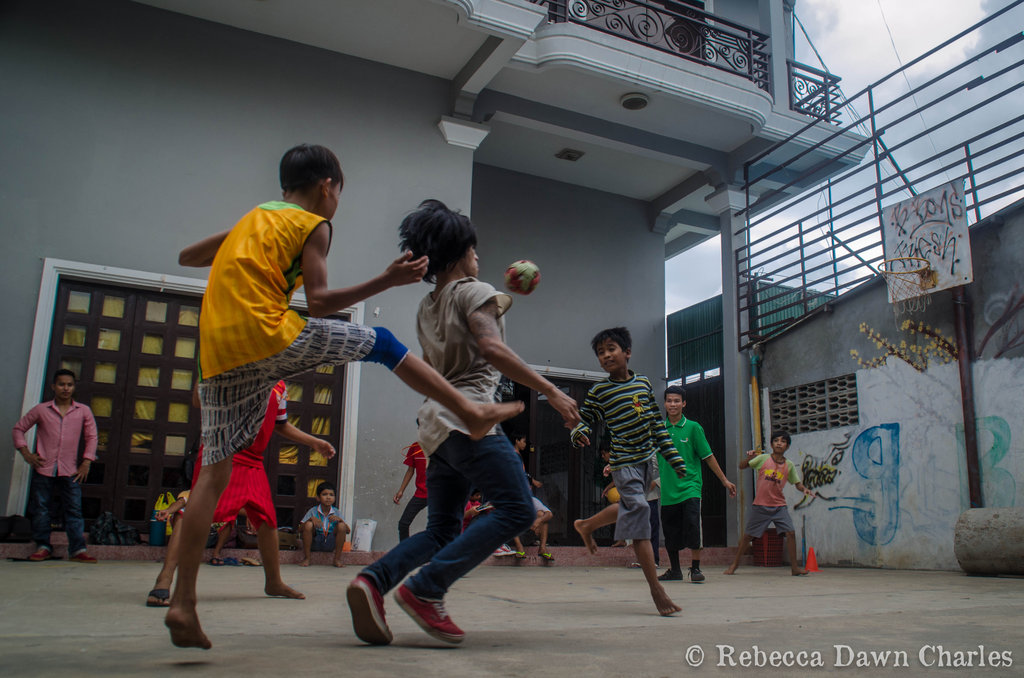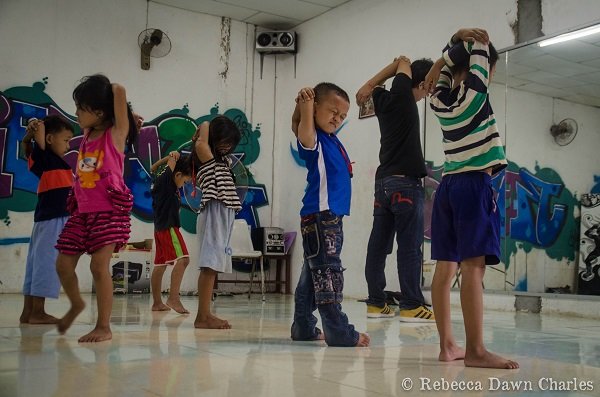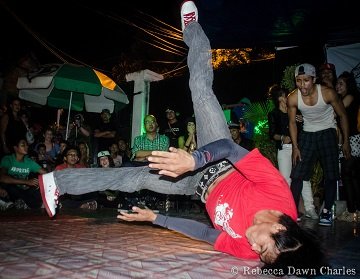 Links: