Project Report

| Mar 16, 2023
Dynamite blew Pablo's arm off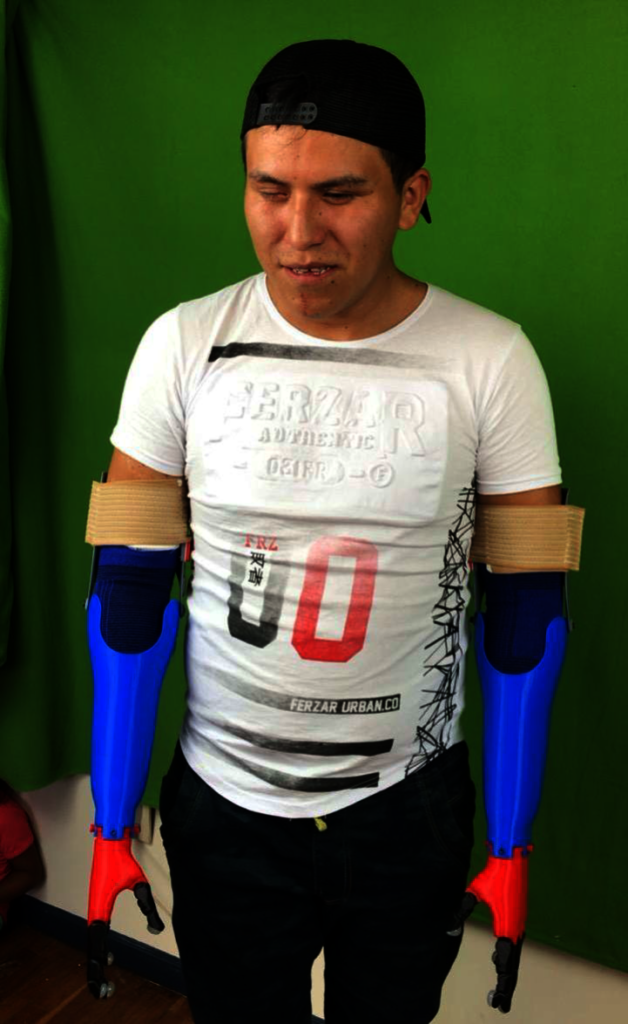 When Pablo was 25 years old, he worked as a farmhand, and he also had a job as a security guard. One sad day Pablo was badly injured by a horrible dynamic explosion.
The morning before the accident, on a fun-filled Saturday afternoon, Pablo was swimming in a local river with his friends. When they were preparing to go home, they noticed an object on the ground that looked like a large firework (like a US "M80" firework). Pablo, accepting a dare from his friends, decided to light it to see what would happen. Unfortunately, the "firecracker" turned out to be dynamite. In Bolivian dynamite is very commonly used for many things - not just for mining, but also for fishing, and other reasons. It is also very unstable since it is often "home-made".
The fuse burned too fast and it went off suddenly, blowing Pablo's hands off. His friends feared he was dead due to all the blood on his hands, chest, and face, and they ran away.
Luckily, hours later, two women who were passing, noticed him and called the police. He was then taken to a local hospital. But to pay the bills, his family had to sell their cows, which were their main sources of income. In the end, Pablo lost not only his right hand and arm but also his left had to be amputated. And further, the explosive blast also damaged his eyes.
However, despite the devastating effects of the explosion, Pablo and his family still have hope for his future when he can get two prosthetic arms. Bolivians With disAbilities, working with CreoBolivia, has been able to provide both arms to Pablo.
Your donations can help many more amputees like Pablo.