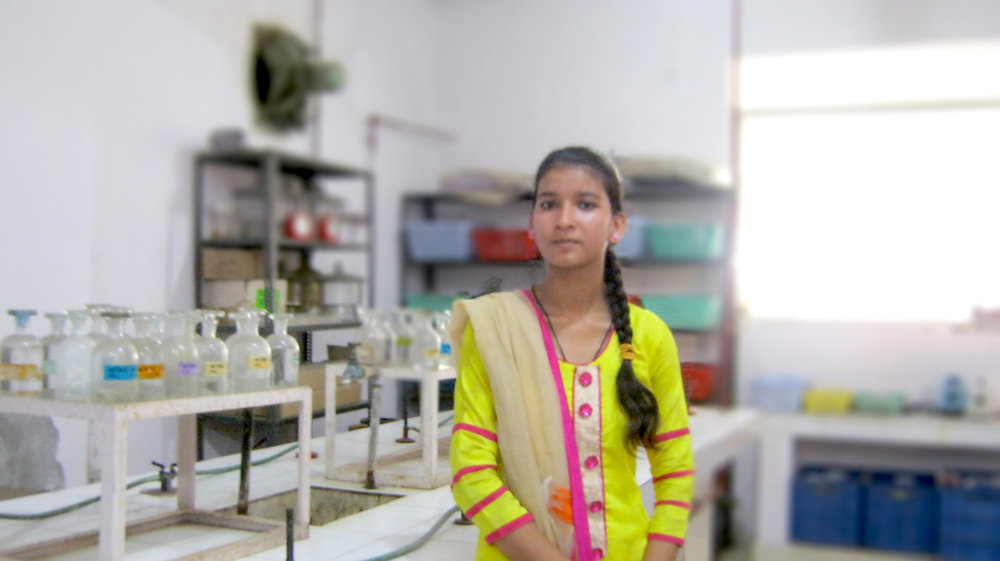 The Blossom Bus program has been operating in Mewat since 2008. Currently, the program supports 300 girls attending middle school and high school to continue their studies. This August, Blossom Bus has arrived at a new benchmark: transporting 15 high school graduates to college. Moving forward to pursue a tertiary degree of their choice is an accomplishment previously undreamed of. We are deeply honored to be part of their incredible story of triumph.
One of the 15 graduates traveling to college is Zeba. Zeba lives with her parents Akbar and Asmeena, and four siblings in Mamolaka village. Akbar and Asmeena recognize the value of education and all of Zeba's siblings, one a younger sister, are attending school. But Zeba shares, "I never thought I would be able to go to college. No girl from our village had attended any college till date. The reason is that parents are not comfortable with the hostile environment around the villages and in college." It is a dream come true for Zeba and her cousin Sanam, who is also a Blossom Bus rider to college.
Zeba and Sanam graduated high school riding on the Blossom Bus. They were disheartened at the prospect of having to suspend their studies, since their parents would never allow them to travel the 20 km from their village to the college town of Palwal. They asked the Blossom Bus operator if there was any possibility of extending the transport facility, and their request was relayed to us.
We at Lotus Outreach were inspired to answer the graduates' request and to be able to continue supporting their academic aspirations. To ensure the parents were on board with their daughters pursuing a college education, we selected a women's-only college 4 km further away, as the parents would not be supportive of a co-education institution.
Once the logistics to expand the program were sorted out, we relayed to the 15 graduates accepted into college that a Blossom Bus would be available to them. The young women were astounded and extremely relieved that their parents were supportive of them joining the women's-only college. Students and parents were very happy that the Blossom Bus had been expanded to provide them transportation to college.
On August 25, Mr. Glenn Fawcett, our Director of Field Operations, met these young students while traveling on the Blossom Bus en route to college. He talked to them about their experience of being in college. All students expressed they were delighted to pursue a tertiary education.
Zeba and a few other students communicated with Glenn in English and were astounded at their gained ability to communicate clearly to an Australian man in his own language. Zeba said, "I never imagined that one day I would be talking to a foreigner in his own language." Zeba's parents and friends also recognize what a remarkable accomplishment this is.
Zeba and Sanam are trailblazers in their family and community. Sanam's two elder sisters were already married at the age of 14 and 15, and sadly never attended a day of school. Zeba and Sanam's fathers, who are siblings, get by through working odd jobs and farming on a small piece of land that doesn't even provide enough grains for the family's own consumption. Young women of their background achieving a college education will have a profound impact on this family and the entire village. Zeba and Sanam are leading the way as the first women to pursue a tertiary education in a community where tragically many are not able to complete more than five years of primary school. We salute these young women's striking determination and commitment. And we salute you, Blossom Bus's generous donors, for your support of this project. Blossom Bus's accomplishments is the direct fruit of your generosity!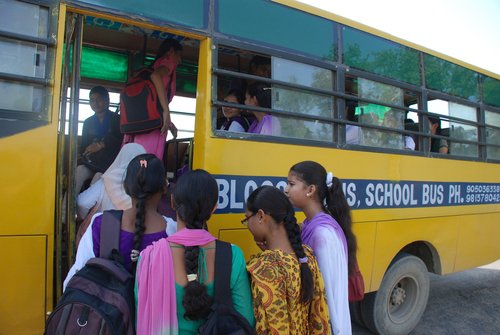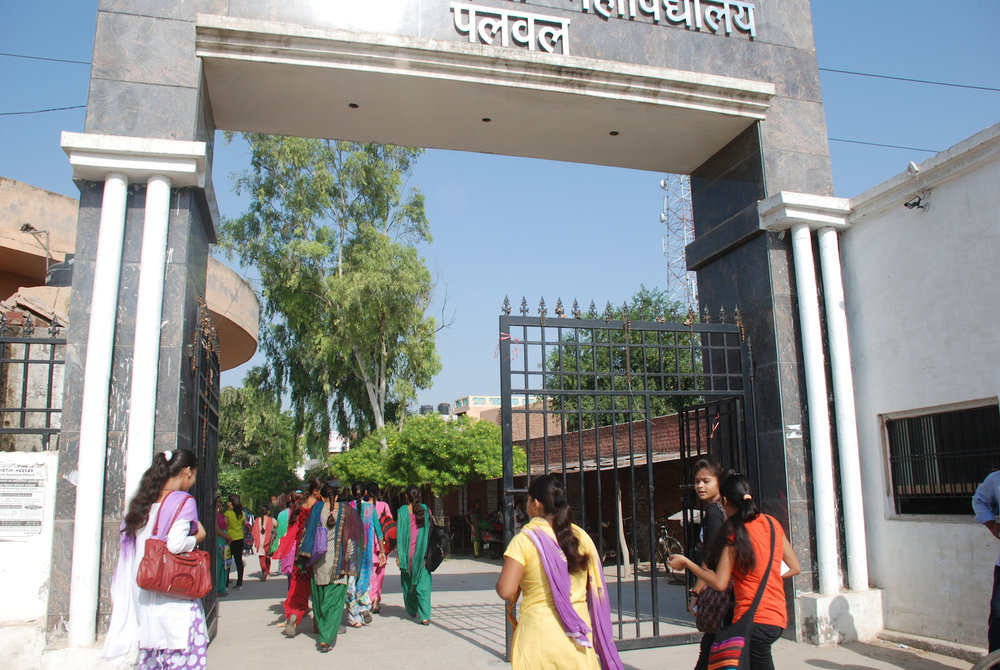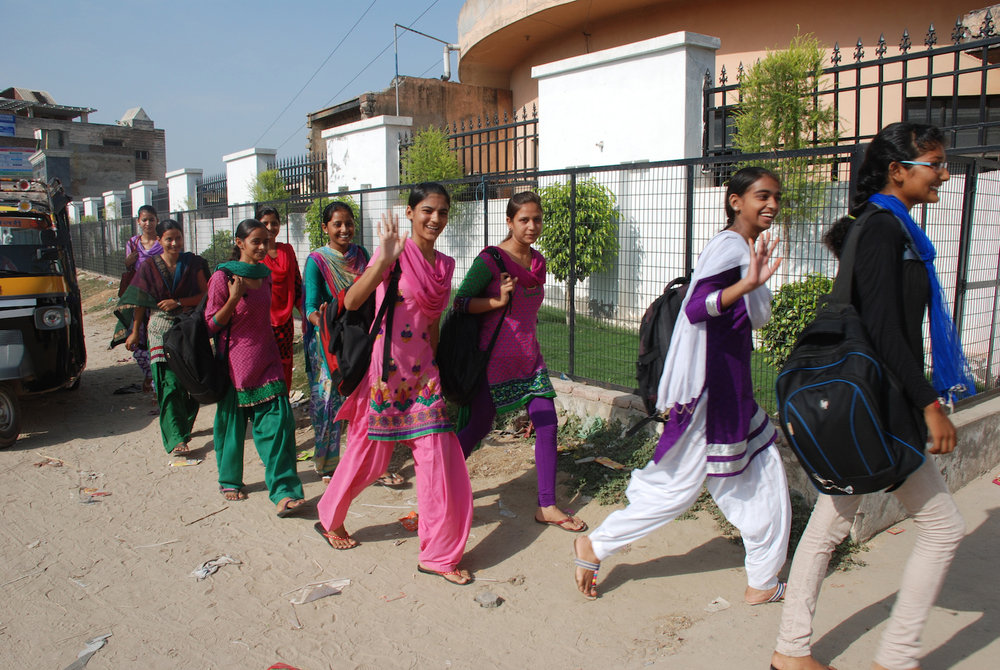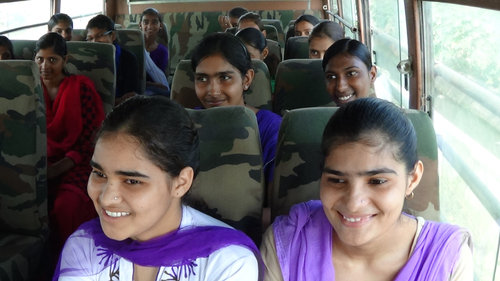 Links: