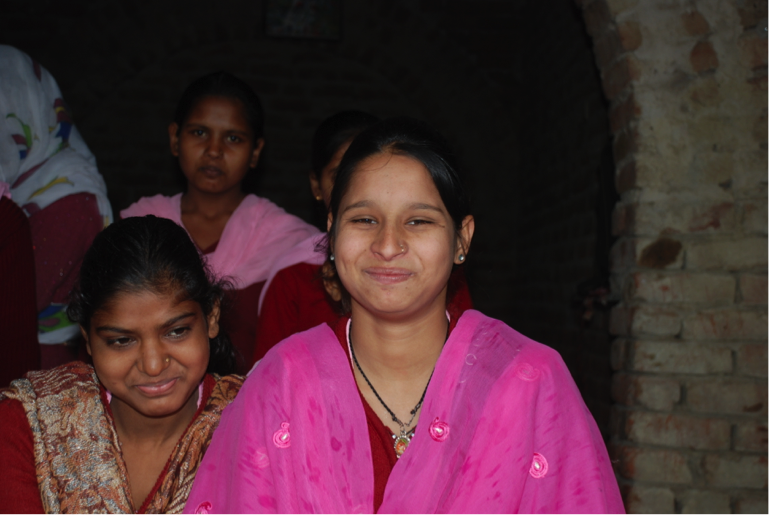 The scarcity of schools combined with the dangers of traveling to neighboring schools unprotected and also the conservative local attitudes toward female mobility has terrible consequences for an adolescent girl in Mewat: if there is no school in her village, she is forced to drop out. Our program Blossom Bus works hard to give these girl students the opportunity to stay in school and ultimately change the patriarchal culture of Mewat and greater India. Our staff recently visited the tenth grade at Aharwan High School to get a sense of these girls and their perspectives regarding the importance of this program.
In the tenth grade there is a total of 54 girls, 27 or 50% of these girls are able to attend school because of Blossom Bus. Imagine, this class would only have half the students and so many of these intelligent girls almost all of which want to graduate college would have to remain home to do chores, farm and take care of livestock, all while waiting for an offer to marry at very young ages.
When asked about the importance of education, Monika from Dhamaka village some 6 km away, told us: "You have to have a good education to get a good job."
We responded, "Many say there is no need for girls to study as there are no jobs. What do you think?"
Monika replied, "There are jobs available and even an educated person will do things better and we will also educate our own children well and that will make the huge difference. We cannot come to school without this transportation. I have two brothers and one sister, my brother in the 8th grade recently dropped out to look after our farming after my Dad passed away. Our parents do support the idea of girls' education, but won't allow us to come on bike. I tried to come by bike before the Blossom Bus arrived, but it wasn't safe."
Many of these girls are quite shy in the class setting and it took sometime to get them to speak out, but when we asked if they wanted to continue school and attend college, there was an immediate and rowdy chorus of:
"YES!! Of course we do!"
Another student, Puja, stated:
"Going to school is very difficult without the bus and our futures will be spoiled if we cannot continue to go to school."
We replied, "what if you just complete grade 12, what then?"
"If I complete grade 12, I will be educated enough, my life won't be spoiled and I will be respected because uneducated people are not respected"
The social impact of this program on so many of these girls, most first generation learners of illiterate parents, is very profound. These girls are demanding their right to education and once educated, as mothers they will do all they can to ensure their children are educated and so on into a virtuous cycle that is changing societal norms and beliefs throughout Mewat.
Give to this program and help build this virtuous and beneficial momentum for girl's education and greater social change in India!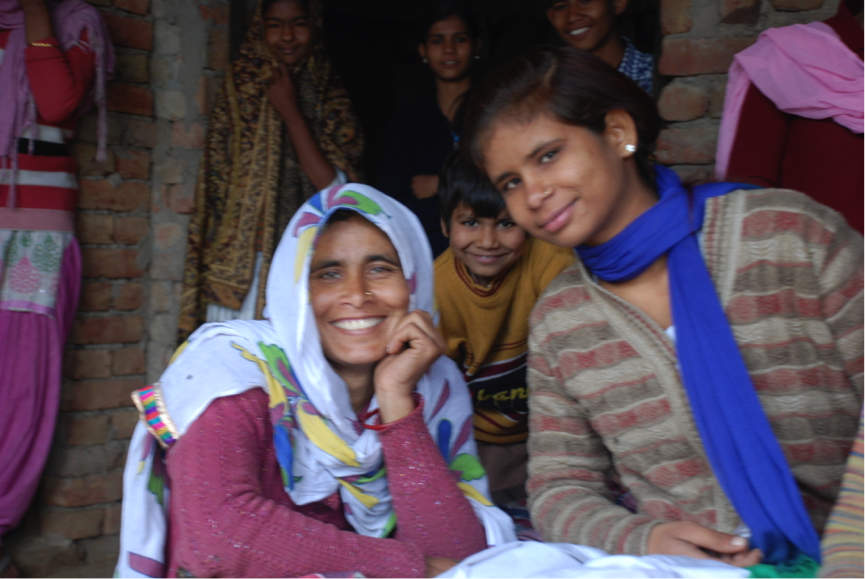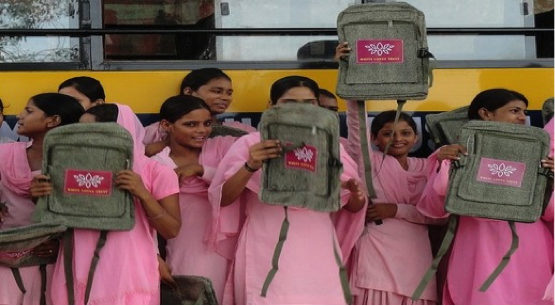 Links: