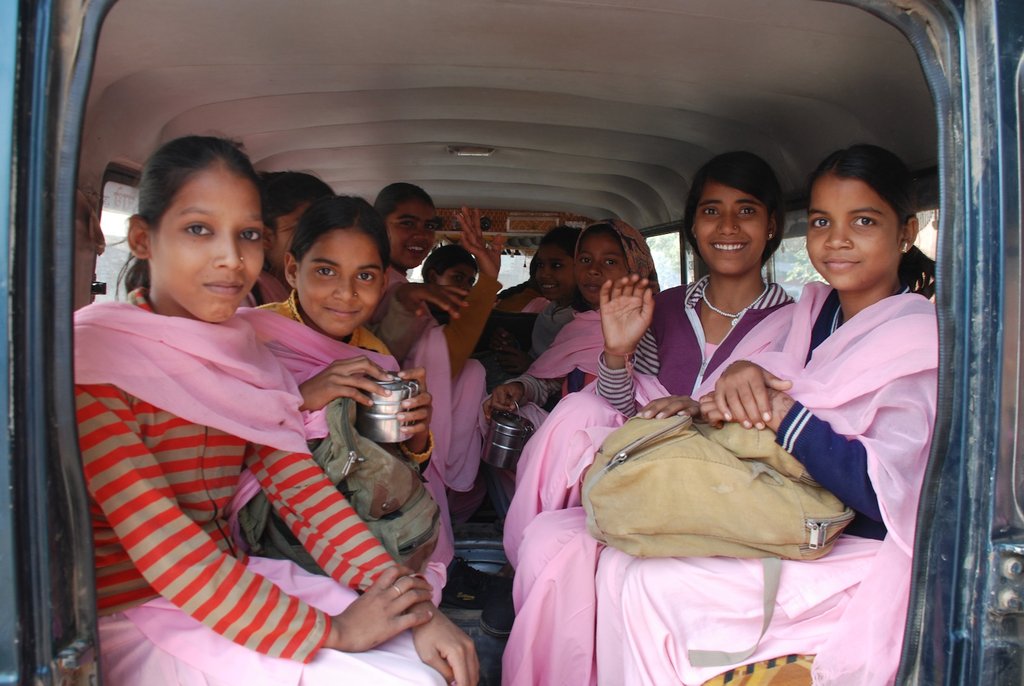 308 girls back in school + breaking news!
Thanks to your generous support, we now have a total of 208 secondary school girls in Haryana, India enrolled in the Blossom Bus program for the 2013-14 academic year. The grade breakdown of these girls is as follows:
Grade 6 – 30 girls
Grade 7 – 30 girls
Grade 8 – 24 girls
Grade 9 – 28 girls
Grade 10 – 34 girls
Grade 11 – 33 girls
Grade 12 – 29 girls
The Blossom Bus is also excited to announce service expansion into the Kaman block of the neighboring state of Rajasthan. Beginning July 1, 100 girls enrolled in Jurheda School in Rajasthan will begin receiving daily bus transportation as a result of your donations and our partnership with Girl Effect. Like Mewat, Kaman's education system is plagued by crumbling infrastructure, lack of oversight, and indifference to girls' schooling, particularly at the higher grade levels.
We thank you again for enabling us to more than double the reach of the Blossom Bus AND extend this critical service to a new state in India, a landmark event for the program.
Breaking news!
Starting at 9:00 am EDT on June 12, donations made to Lotus Outreach projects will be matched 50% by GlobalGiving. We are using this rare opportunity to help us complete our sponsorship campaign for poor university girls in Cambodia at http://www.globalgiving.org/projects/gateways/.
The GATE Women and Youth Scholarship (GATEways) project will allow Lotus Outreach to send 100 impoverished Cambodian girls to university, enabling them to rank among the 2% of women in their country to possess tertiary education. By supporting women's higher education, GATEways is working to rebuild the intellectual class in Cambodia which was tragically purged during the Khmer Rouge genocide.
Click here to donate now and your gift will be matched 50%!
The fine print:
Follow our progress on the Bonus Day Leaderboard, which will go live Wednesday morning.
Questions? Please contact us at info@lotusoutreach.org or 888.831.9990.
Links: