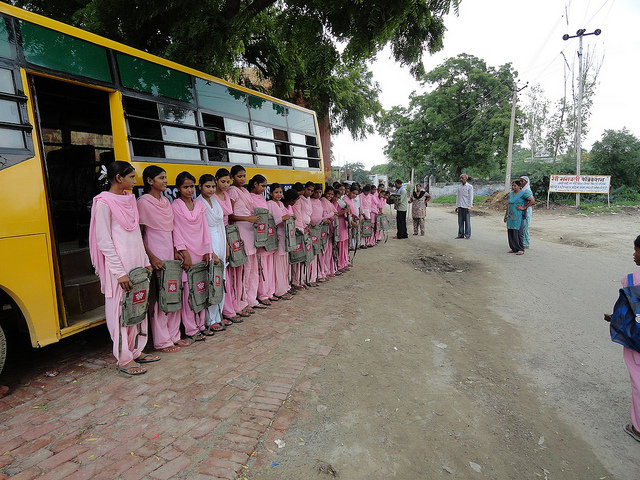 Government schools in the Mewat district of Haryana, India have been highly dysfunctional for at least 20 years. The population is 90% rural and 70% Muslim. While the last decade has seen some improvement in literacy since the 2001 census (when female literacy in Mewat was reported to be less than 3%), the schools are only just coming out of a very dark period in which parents understandably lost their faith in the public education system.
The poor quality of Mewat's schools is compounded by a conservative Muslim culture and high incidence of violence against women which, when brought together, tends to influence parents to keep their girls cloistered, uneducated, and destined for early marriage. This dynamic is thankfully changing, in large part due to the intervention of the Blossom Bus in concert with our LEARN program, which mobilizes villagers to demand accountability from local education authorities.
Girls travelling to school through the rural countryside face a very real threat of rape and violence. The lack of upper primary schools in each village exacerbates the problem and while we have been lobbying through LEARN for upgrades to full elementary education (grades 1-8) in all villages, many still don't offer schooling beyond grade five. And if a girl doesn't have a grade-appropriate school in her village, she simply stops going.
It is for these reasons and more that families in Mewat hesitate to keep their adolescent girls in school, so for the time being we are providing buses and jeeps to ferry girls to and from nearby schools. We now have one big bus with a capacity of 50 girls and two big jeeps with capacity of 20 girls each. All of these vehicles are making two rounds in the morning and afternoon. Jeeps make three rounds each day in the morning and three in the afternoon as one school at Aharwan starts at seven in the morning and closes at 12. All vehicles carry girls from different villages to this school at seven in the morning making two rounds and then carry girls from villages at 8:30 to other schools at Aharwan and Chaisa.
The LEARN program is bringing profound changes to negative attitudes and behavior with respect to education while working deeply within these villages through community meetings, development of School Management Committees, Sports Days, and more. The Blossom Bus is one further component that gives us leverage with families in Mewat and enrollment and retention in higher grades is rapidly increasing as a result. There are now hundreds of girls in grade nine and above from the predominantly Muslim villages in our work area whereas in 2009 – just four short years ago – there were absolutely none. Zero.
We use our local field staff to identify at-risk girls from villages that are somewhat distant from the schools they need to attend. Some of the girls had been in school but would not continue after lower or upper primary (after grade five and grade eight, respectively), and some had dropped out a year or two ago.
All of our Blossom Bus girls are role models and change agents, and continue to actively promote education for girls their communities. Some girls like Afsana — a first generation learner and the first Blossom Bus girl to reach high school–have personally brought a number of girls into higher grades by themselves.
We thank you so much for investing in this project and giving these girls a chance to become model daughters and citizens. To learn more about the Blossom Bus or pledge additional support, please visit http://www.globalgiving.org/projects/the-blossom-bus/.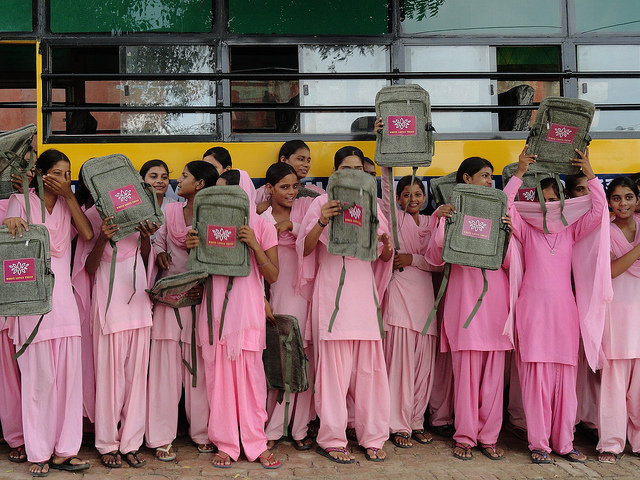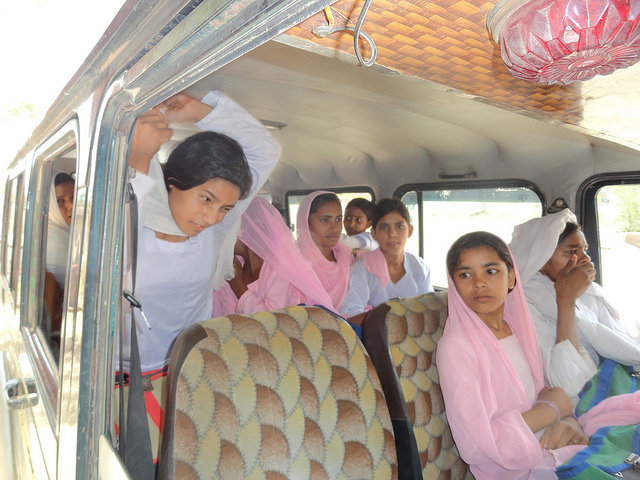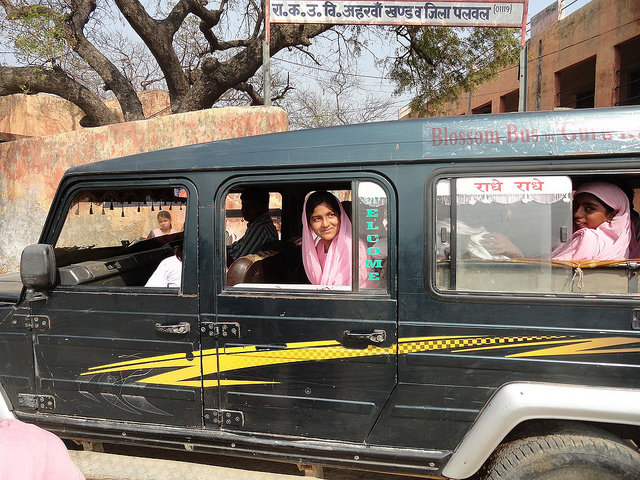 Links: