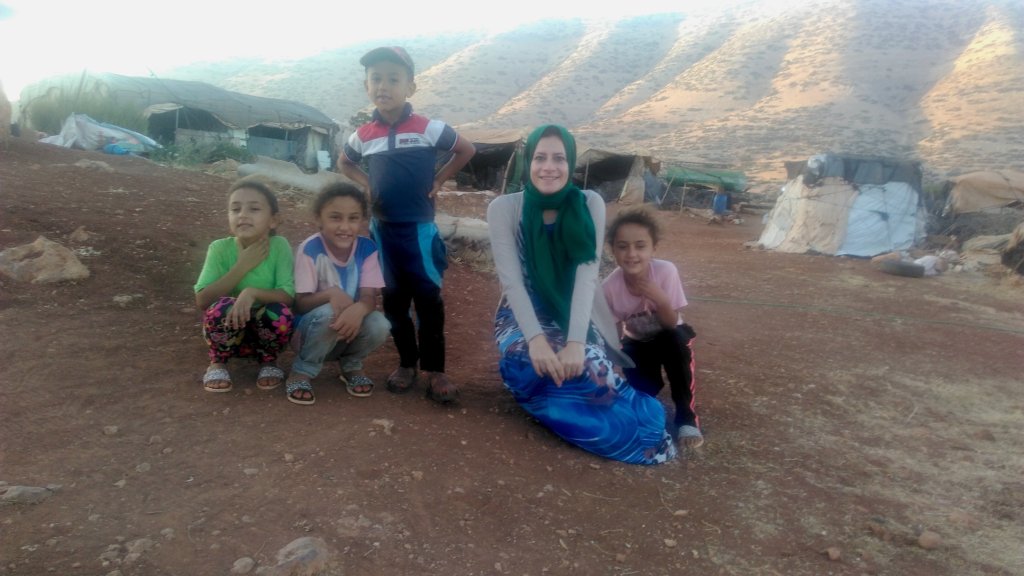 Hello All,
I am the new Program and Philanthropy Manager, part of Rebuilding Alliance's new branch office (soon to open). This past Sunday, July 9th, my colleague and I met with Noha, the Director of Al-Haq Kindergarten in al-Aqaba Village. She has been the director for 5 years, while the scholarship project has been underway for 3 years.
During the last year, 35 youngsters were given scholarships to attend Kindergarten, based on financial need. Typically, at the beginning of the year, many parents register their children but some are not able to pay, and later drop out. Since the scholarship program started, Director Noha says that she makes an assessment of which families need the scholarships most and awards them to ease the parents situation. In early September, Director Noha will provide a list of students who will be awarded this year's scholarships in the amount of 1350 NIS. The cost of the kindergarten is 150 NIS per month (just under $40/month) for 9 months, and most families find this very reasonable.
There are now about 150 students enrolled in al-Aqaba Kindergarten. About 90 come from Tubas because al-Aqaba is known for being a beautiful village with a beautiful wide-open children's play area which is child-friendly and disability-friendly. Many are from families who came from this village and are looking forward to returning home.
Director Noha notices that Kindergarten has had profound developmental benefits on the children, which means that the ones who don't attend Kindergarten are somehow a bit behind. She says that the children come to Kindergarten and at first they just like to play, but by the end of the year, they also like reading, art, and other educational activities. They also develop socially.
The Director told us about one little girl who received a scholarship in 2016, Yateema. In the beginning, Yateema was shy and reclusive; she would draw pictures of her mom and brothers but not her father. Noha took time to get to know Yateema, and she found out that her father had passed away and her mother was a widow. She used a technique which she calls "active learning" - games which are educational, teaching through doing to involve the children in activities. With time, Yateema became more active and social with the other children.
Today, Wednesday, July 12th, GlobalGiving will match all donations by 50% beginning at 9:00am Eastern, 8:00am Central, 7:00am Mountain, 6:00am Pacific, 2:00pm London, and 4:00pm Jerusalem time! If you're a British taxpayer, your donation will qualify for another 25% through GiftAid.
Thank you again for making this scholarship program possible and holding this school and these children in your heart!