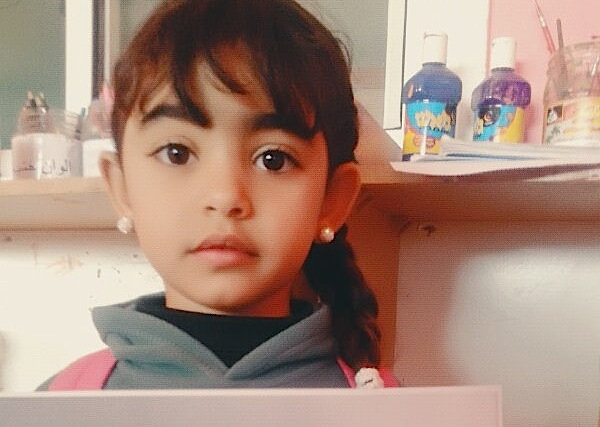 Dear Friend,

Thank you for your support for this important program! This year, there are 140 students at the Al Aqaba Kindergarten and 20 children have been invited to attend on scholarship. Each scholarship covers their fee of 100NIS ($26) per month and gives them full access to the wonderful environment of the Al Haq (Truth) Kindergarten including a nourishing breakfast.

I am happy to tell you that tonight, Global Giving will be matching all donations to this project starting at 12:01am Eastern Time Tuesday until the funds last. Please click Give Now any time after 12:01am Eastern / 9:01pm Pacific time and your donation will be matched 50% to the dollar!
Mayor Haj Sami Sadeq worked with the Director of the Al Haq (Truth) Kindergarten to provide this report and sends the following message:
"This year, we chose 20 children for scholarship. They are in need of grant assistance because they are poor, orphans, handicapped, or those with chronic disease. Here are the first names of each child who was awarded a scholarship this year: Toliyn, Jod, Alkarim, Yousef, Madea, Qais, Oagdi, Mahmood, Asil, Zad, Mny, Anwar, Hussein, Aaman, Sidera, Agd, Abdllah, Farah, Saud, and Gina. We would especially like to tell you about Gina. She and her family face big challenges because her mother and sister are riddled with cancer. Her father does not have work other than in the fields and therefore can not pay the kindergarten fees.
At our kindergarten, Gina has encouragement and attention, a healthy meal, and a safe place to play. Please tell Rebuilding Alliance's donors how very much your support means to these children and the whole Al Aqaba community."
I am also delighted to report that Al Aqaba's new park opened last spring, right next to the kindergarten. Also, through grants from the Welfare Association and Anera, the kindergarten itself was renovated and a new playground installed at last! Yet I must write too about the very real challenges Al Aqaba Village faced in the past few months. A young couple's new, makeshift home was demolished just next to the village in September. Especially sad was that diplomats chose not to intervene. What that means for Rebuilding Alliance is that we will become more public now in our advocacy, using social media to engage the help of diplomats and legislators as we work to prevent demolitions.
Thankfully, the next crisis in Al Aqaba did receive U.S. diplomatic response. Just after the demolition, the Israeli Army entered Al Aqaba Village and began training exercises, shooting from between the homes. This was in violation of an agreement that the Israeli Army signed with Al Aqaba Village in 2001. I reached the lawyer who negotiated that agreement and she immediately called the Israeli Army - the shooting stopped that day, but the next day they were there again, guns blazing, people terrified and some close calls. I called Atty. Netta and I also reached the U.S. Ambassador's office who immediately intervened. The shooting stopped, the soldiers left and this time they did not come back. Since that time Atty. Netta has been meeting with all the villagers, local government representatives, and land-holders (even the office of the Latin Patriarchate is asked to join, as they are major land holders in this area) to assure the safety of families throughout the area.
Al Aqaba's Kindergarten provides a safe, wonderful place for the children to play, learn and grow. It is the heart of the village. Your support for this scholarship program makes that possible.
Just $234 will provide a kindergarten scholarship to cover one child's entire year of schooling. Our goal is to raise $4680 on Tuesday to cover the costs for all 20 children.
If you can, please give as early as you can in GlobalGIving's Bonus Day competition so that you donation will be matched. Thank you again.

Sincerely,
Donna