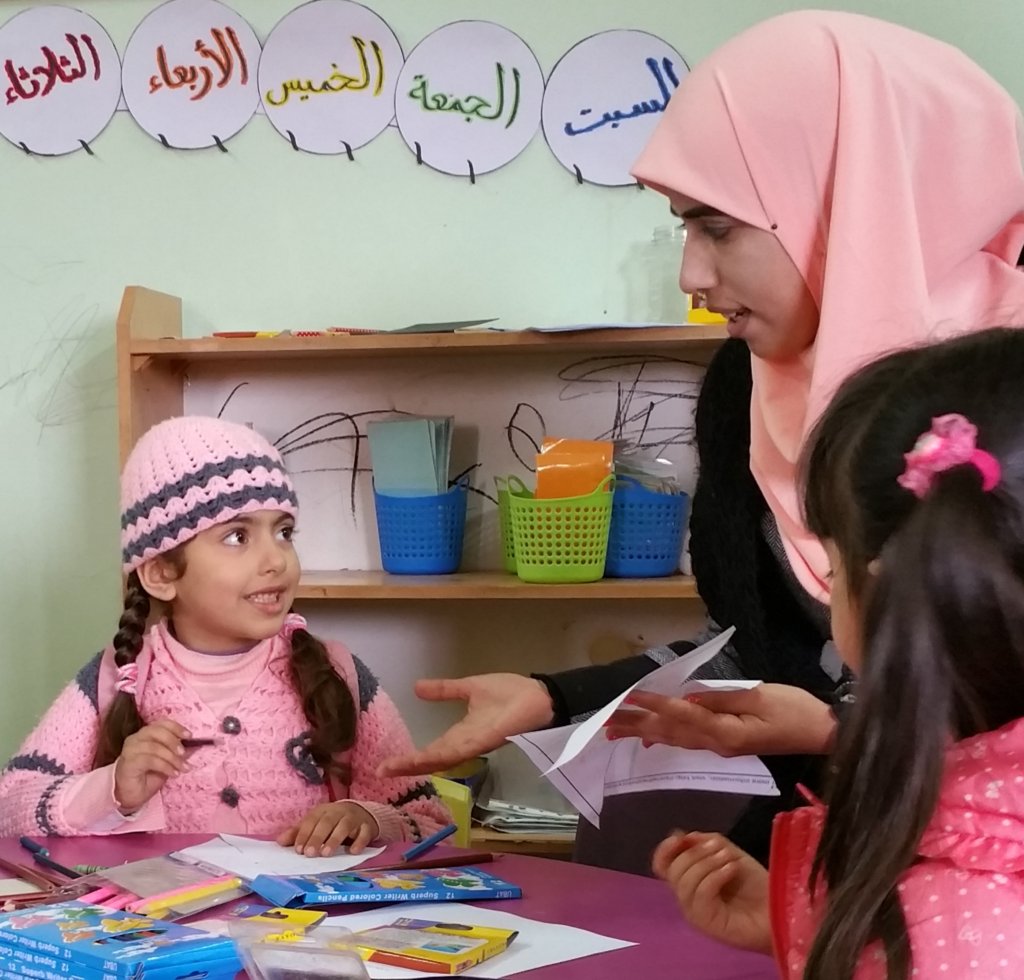 Dear Friends,
The school year is underway in Al Aqaba, and thanks to your generosity, 30 children are receiving a scholarship this year! We just sent $2,000 for the scholarships, and the children and their families are so glad to have your help.
Most of the boys and girls are orphans or from families with very limited income. Their families cannot afford to pay the tuition fees. This was the case for D., a girl who is currently receiving one of the scholarships you helped fund. Her father does not work and could not pay the monthly tuition for Kindergarten. Because he could not pay the installments, he said D. would not be able to attend school. Your scholarship changed all this -- D. gets to attend school with her 131 classmates and receive all the benefits an early Kindergarten education provides for her future.
These 132 students come from near and far. Two bus drivers bring children every day from nearby towns and villages to learn alongside students who live in Al Aqaba. Many families are refugees from Al Aqaba, from the decades when the Israeli Army used this village for live-fire training exercises. The kindergarten building was the first building Al Aqaba built (Rebuilding Alliance was proud to help) when Israel's High Court stopped the live-fire training inside the village in 2002.

The children learn important concepts that will help them be successful in first grade and beyond. Since 2008, students at the Kindergarten have also been creating Pinwheels for Peace, an activity that encourages children to express their vision of peace. Rebuilding Alliance's social worker, Fatma, saw this activity at the Kindergarten and is bringing it to South Hebron Hills. She uses the activity to create a safe space for children to open up about their unpeaceful experiences and as a gateway for healing trauma.
Donna Baranski-Walker, Executive Director and Founder of Rebuilding Alliance, visited Al Aqaba's Kindergarten in December and saw first-hand how powerful making these pinwheels can be. Donna traveled to Gaza to deliver 3,888 backpacks kits filled with school supplies and children's books. Then she visited the Kindergarten in Al Aqaba and made Pinwheels for Peace with some of the students. The children wrote down what peace means to them and drew what it looks like, then fixed the paper edges to make their messages turn in the wind.
Thoughtful visions of peace filled pinwheels and conversation, and leave no doubt in our minds that we're helping some pretty smart Kindergartners! Thank you. Peace can mean a lot of things, but for some of the Kindergartners in Al Aqaba, it is as simple as the opportunity to receive an education.
I hope we can continue to increase our scholarships to this Kindergarten. Your donations are making such a difference in the lives of children, families, and their villages. Please continue your support so we can help even more smart Kindergartners in the future.
Cheers and Gratitude,
Christina
P.S. On March 16 you can stretch your donation to Kindergarten Scholarships further! It's GlobalGiving's Bonus Day. GlobalGiving will match a percentage of the donations we receive between 6:00 am PST and 8:59 pm PST, which increases your impact. Please set your alarms!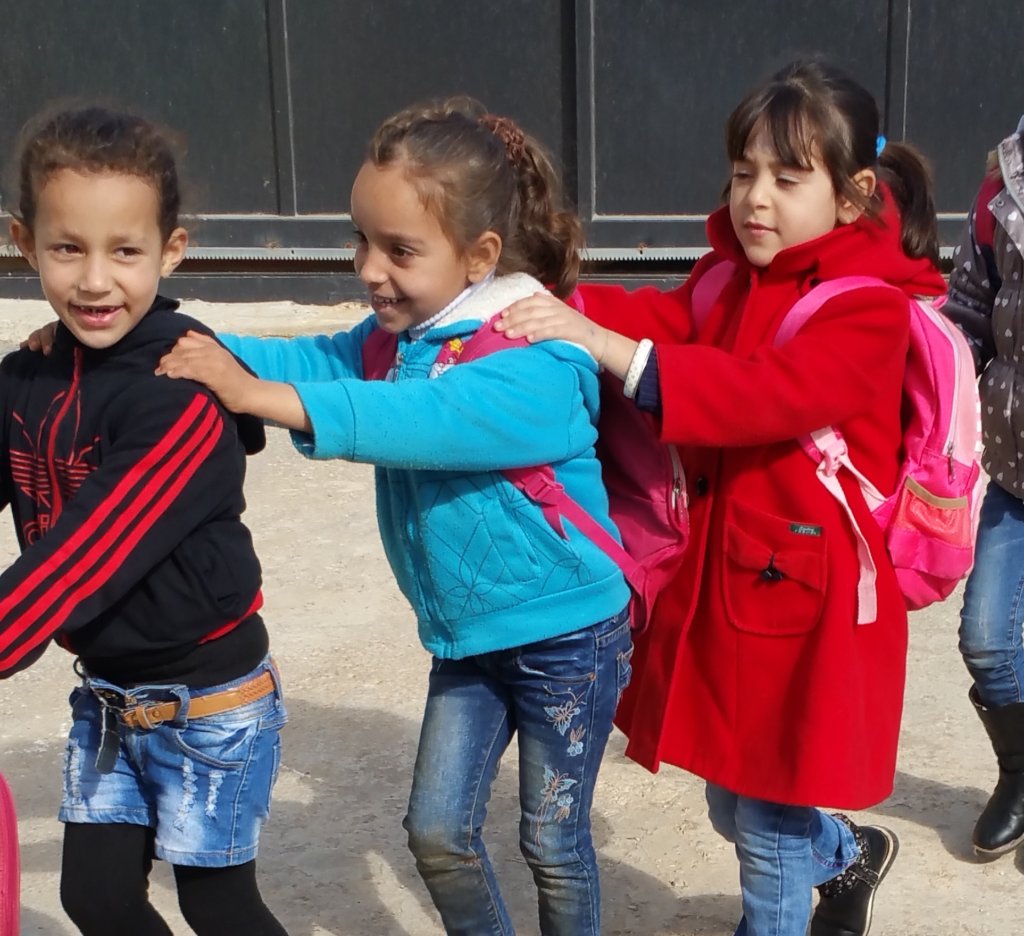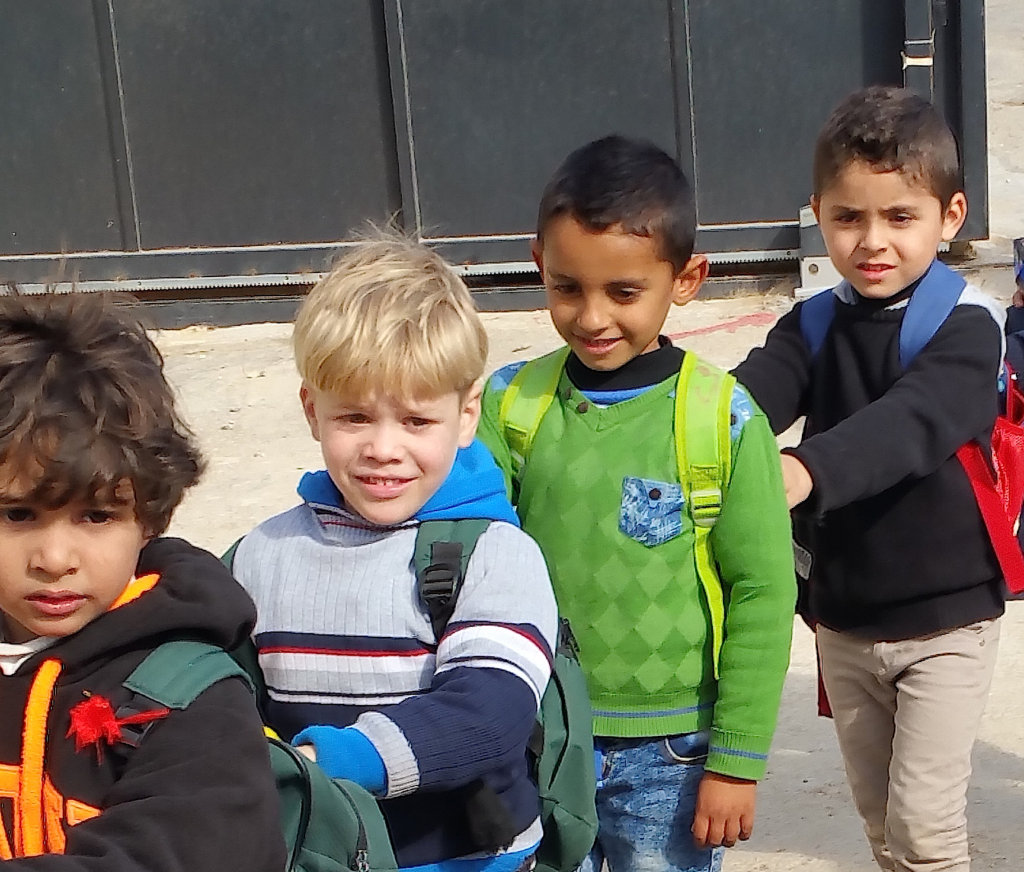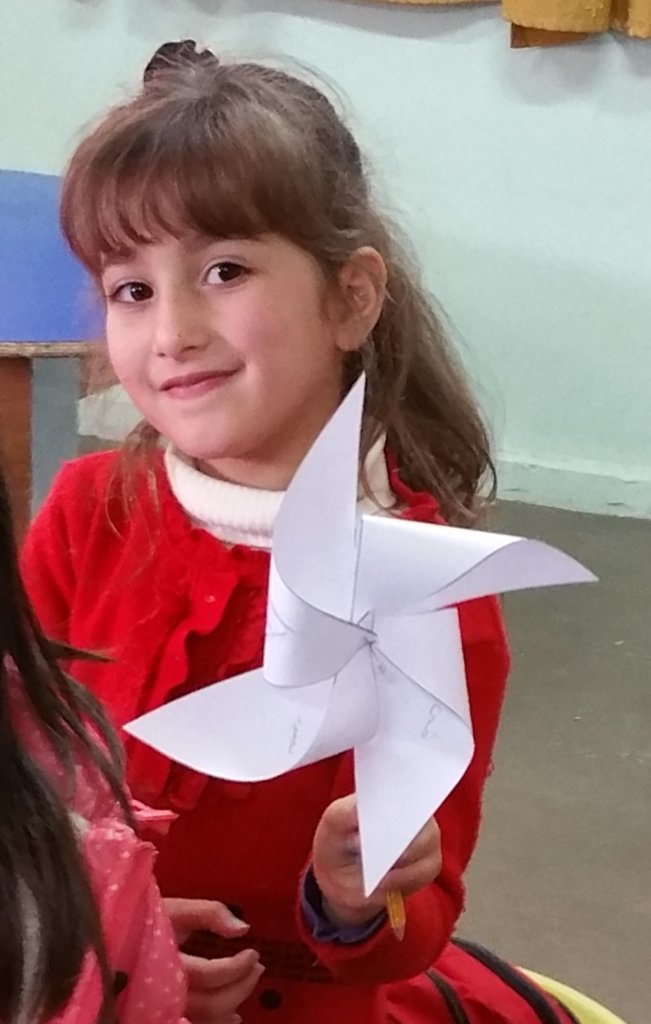 Links: