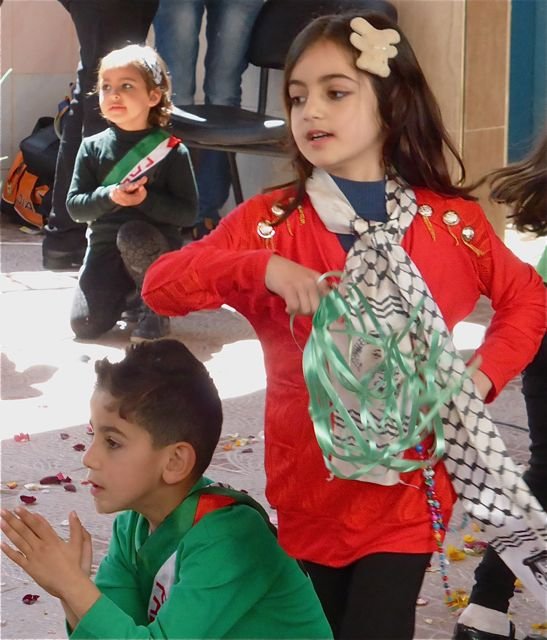 Dear Friends,

During the last school year in Al Aqaba, there were many chlldren whose parents were unable to cover tuition. In May, thanks to your help, we sent a grant of $6746 to Al Haq Kindergarten in Al Aqaba to cover expenses like electricity, salaries and fuel for the busses. These are vital grants to keep the kindergarten opening.

Unfortunately, the number of children dropping out of kindergarten continued. 115 out of 136 who first enrolled, graduated and are now starting their first grade of elementary school. Twenty-one little children dropped out.

As they faced these difficulties, Al Aqaba continued to think about this new school year and how to attract students not only from Al Aqaba but also from the surrounding area to provide them with a good learning experience. We want to keep the tuition as affordable it is (100 NIS/month for the first child, 80 NIS/month for the twin — this is a few of $25/mo or less) which is less than the other kindergartens in the area so to win as many students as possible. We know how important it is to have as many children as possible there in the village — the teachers give them a nurturing, safe environment to help them learn and grow, and they become the heart of the village too, pouring energy, life and continuity this remarkable place.
The principle and teachers ask your help to provide scholarships to thirty one Kindergarten students this year. To fund all 31 tuitions for 9 months, we ask your help to raise $6975.
Our project qualifies for the Microsoft Youth Spark Matching Grant. This Wenesday Oct. 7th, starting at 12pm Eastern time, your donations up to $1000 will be matched -- that's a great way to propel this Scholarship program forward.
Please mark your calendar for Wednesday!
Sincerely,