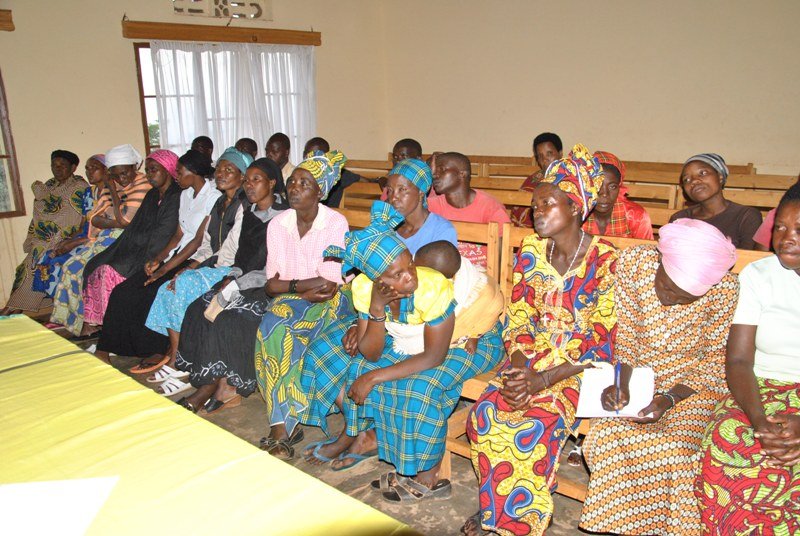 Dear sir/ Madam,
Thank you for your great support.
We are excited to let you know that the third graduation of 20 women in our program happened on December 11, 2012.
In the previous report our students was about to start the last trimester, and now all the women successfull finished the program. They are now able to read, write, and calculate. Moreover, they now understand well how to exercise their rights, and they have enough knowledge about small business skills.
The most impressing thing is that all the students succeed well, and no one repeated the year. On the graduation day, the women read and wrote down in front of local leaders and other invitees. This was to test their knowlegde that enable them to receive the certificates. (See the photos)
The women gave testimonials about the impact of our program in their lives. Nyirangwabije Bellancille (on the photo) said:"before joining this literacy program I was unable to direct myself as I could not read a road post. I used to ask my neighbor to read for me letters I recieve from my children. I feared participating in local meetings. I used to give more than required balance to my customers in my selling vegetables bussiness. Now, I have no more problems related to being illiterate. I even have my own bank account to save my money."
The following are the challenges that we have:
We are still unable to regularly pay the teachers' salaries.
We are still having shortfalls in our monthly operating costs such as buying chalks, books, etc
We are still renting the costumes of the dancing troop that helps us in fund raising.
The following are the plan we have for the following year:
We are now registering new students for our program.
On February 4, 2013 we will start our new academic year.
As usual, we will teach 20 adult women from our community
In the meanwhile, we will be buying teaching materials.
What do you think can be improved in our project program? Do you as well have illiterate adult women in your community?
Thank you again for your support to our program!