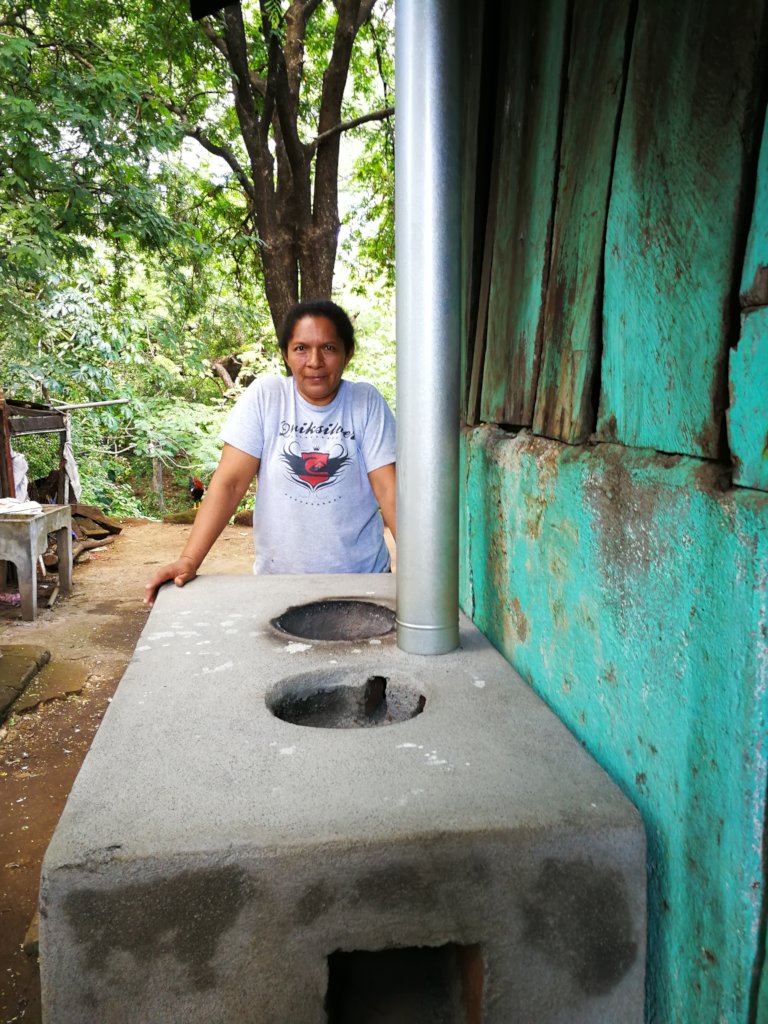 2019 marks the start of SosteNica's third year working to provide clean cook stove technology to rural households in Nicaragua. This year our EcoCentro staff has trained 8 rural promoters living in the impacted communities. All of the promoters are simultaneously, teachers in the rural schools where our School Garden Network programs operate. The promoters' role is to identify those families in need of an improved wood stove that will benefit the family's health by enhancing the quality of the air inside the homes. The promoters serve as strategic allies, multiplying outreach of the field technology. Each promoter has printed material to explain both the stove and the program. They also have access to a model stove for demonstration purposes, allowing them to disseminate the technology to nearby neighboring communities. Rural communities such as Candelaria, located 18 kilometers from Nagarote, often do not have skilled labor or access to materials needed to provide themselves with this important technology. By spreading the word through SosteNica's eco-technology promoters, awareness of the dangers of smoke inhalation and deforestation reaches very rural families.
"I am proud to be collaborating with SosteNica. This organization has come to an almost forgotten community, bringing us new ideas and technology to improve the quality of life here. I am the rural school coordinator for the community and I know the needs of my community. SosteNica and its programs are a real support for us. As a teacher and as part of this community, I am happy to support with my people." said Teacher Aurora, one of our promoters. "I was born here. Together, we can multiply these stoves, and in the process, improve the conditions of many. I assure you, it will be fast." she predicted excitedly.
One of the benefits of being a promoter is the installation, free of charge, of an in-home cook stove. Immediately after having installed a stove in Teacher Aurora's home, neighbors began requesting stoves for their kitchens. One example is that of Mirelis, one of Aurora's neighbors. She said: "Since I saw how little firewood the teacher needed to cook with, and that there was no smoke in her house, I said -- I want one too. It will help my family stop getting sick. Within a couple of days of placing my request, our friends at SosteNica built me one. I am very satisfied with the result, and I've decided to make other improvements to make my kitchen look more beautiful. Before the new stove was installed, when my children returned home from school, they could not even open their eyes due to the amount of smoke. I have been very sick, with a constant cough. Plus, the ceiling of my house is pitch black. I asked myself -- if my home is black, what must my lungs look like? And my children were headed in the same direction. Now I am much happier. I have no smoke, this stove is much safer. It does not heat up on the outside, It cooks faster and I even think that the food tastes better.
SosteNica's Nicaraguan program director Leysman smiled when he heard her comments. "Teahcer Aurora and Mrs. Mirelis are our inspiration. They are why we do this work. We are certain that they will promote this program without advertising, other than by word of mouth, throughout the different communities where we will build stoves. Thanks to the generous donations by people reading this report, families will get a subsidy towards the purchase of a new stove, fewer of their children will get sick, and fewer mothers will fall ill. It all translates into better education and better quality of life. Please become a promoter and support this important effort."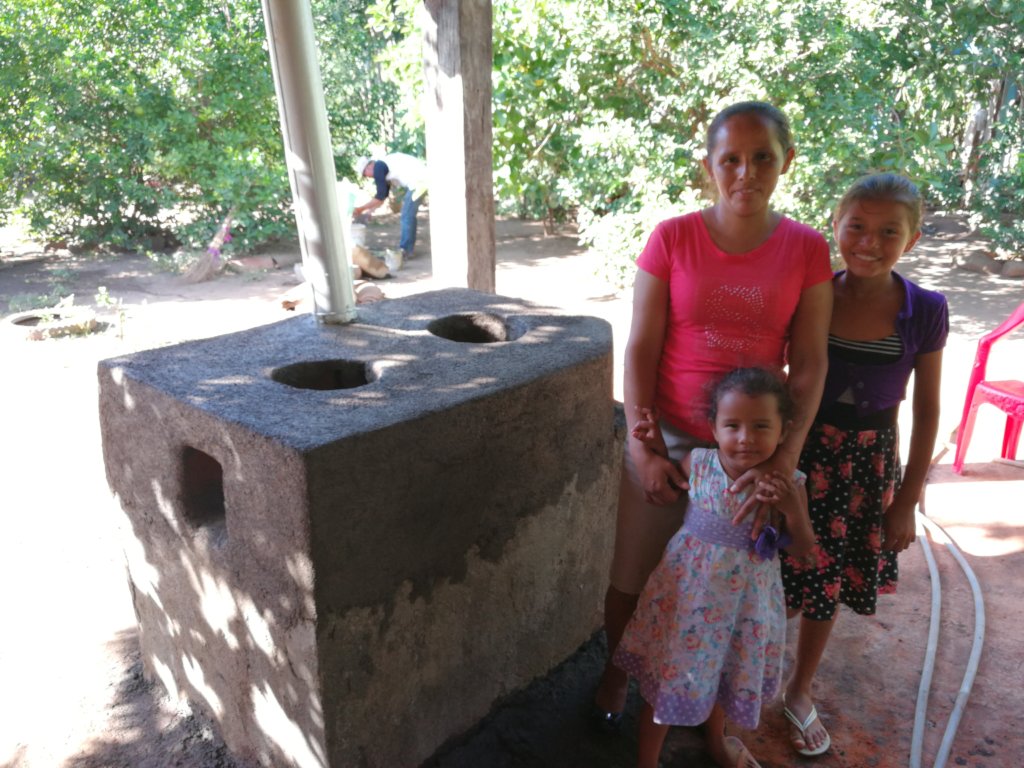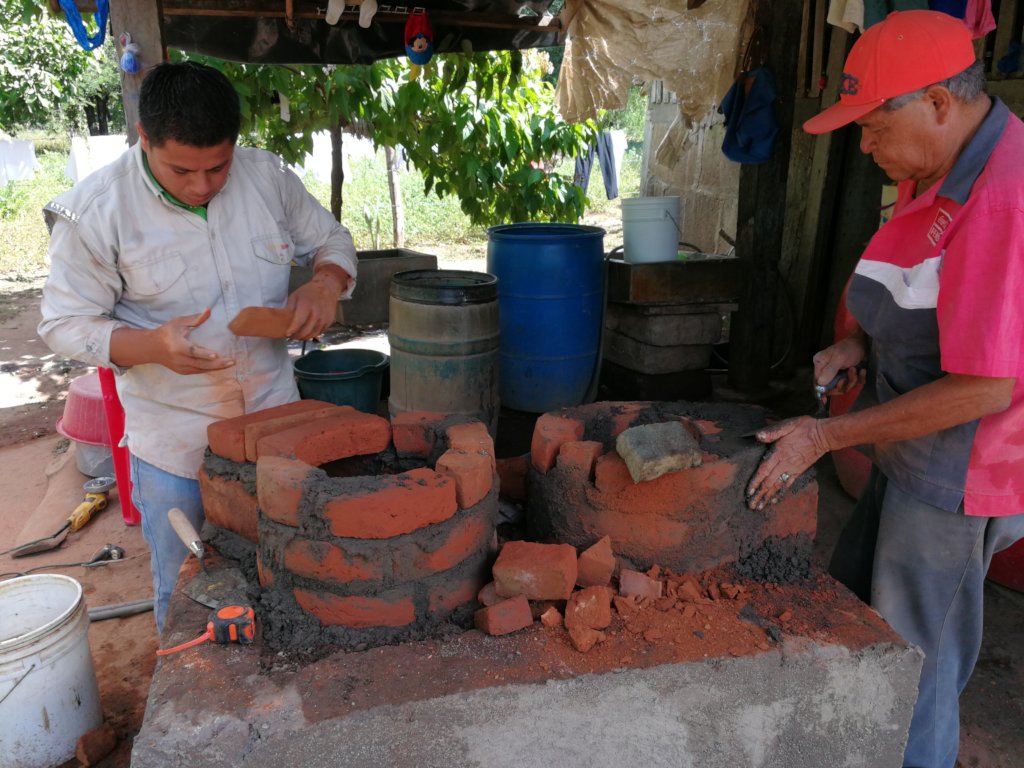 Links: