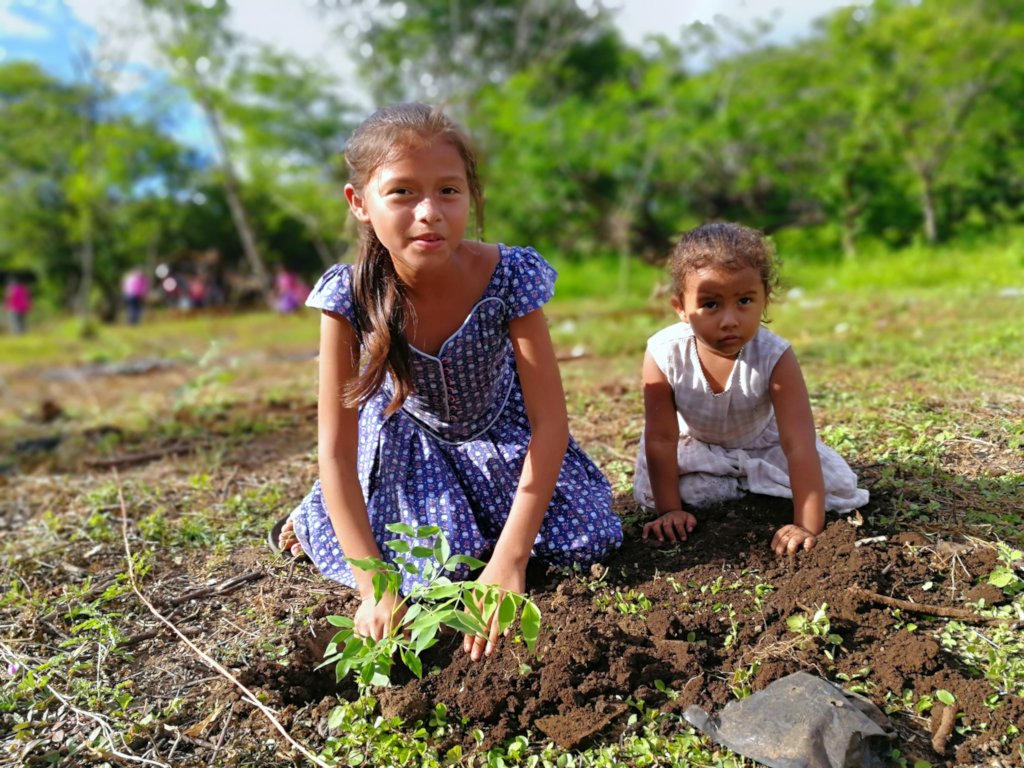 Every gift of $100 will plant 40 trees and build two stoves in rural Nicaragua. Read more about how you can help.
"Chimneys and stove pipes have begun appearing on the houses around our village" noted Norma Elena, one of SosteNica's newest clients. The village she refers to is Candelaria, a rural community 18 kilometers (11 miles) from the center of Nagarote, Nicaragua. "The smoke coming from these chimneys attracts people's attention like a billboard. Surely there will be more people interested in getting a clean, fuel efficient cookstove installed in their homes." she speculated. "I hope that SosteNica will continue supporting us with this program. My stove was one of the first to be installed and I am very happy with the results. My husband jokes that, now he will have a wife for many more years, because she no longer breathes smoke! It is very true. I get up very early every morning to make tortillas. The fire is burning, even while the children are sleeping. Before getting my new eco-stove designed by SosteNica, smoke filled our home. There was no way to prevent my children from breathing it. What a big difference now that the smoke is out of our house. I do not get so hot making my tortillas and our children don't have to breathe smoke. I'm going to tell all of my neighbors about the program so that they can get one too."
When Nicaragua's economy recently tumbled into recession, many rural families found it impossible to afford even the modest $100 price tag for a custom built eco-stove. Thinking on their feet, the staff of the SosteNica EcoCentro found the perfect solution. "If God gives us lemons, we will make lemonade!" Leysman Mendez, SosteNica's Director in Nicaragua, organized a townhall style meeting to discuss one of Candelaria's glaring problems. The village has almost no trees standing. Representatives of the 150 families living in Candelaria elected five residents to serve on a "community reforestation committee" to discuss how community members might help to solve the problem. In their first committee meeting, they identified a number of village areas in need of reforestation. They then created a list of people in town who might like to have a fuel efficient stove. Their proposal -- each family that plants 20 trees (a mix of native hardwood and nitrogen fixers), donated by SosteNica, will get $50 knocked off the price their their stove. SosteNica understands how micro-credit can help families with limited resources. By agreeing to pay for the stove in ten installments, a family can have a brand new Eco-Stove in their home for the affordable price of $5 a month. Ten families immetiately signed up. In the first reforestation effort, villagers planted 260 trees. In a show of good faith, SosteNica staff built the first ten stoves immediately. There is nothing better than lemonade on a hot day in Nicaragua! Good work Candelaria.
One Reforestation Committee member noted the genius of connecting reforestation with the construction of fuel efficient stoves. After all, they go hand in hand. "Even as the stoves improve family health, they reduce the amound of wood being consumed. If, at the same time, we are planting trees for the future, we are really doing something great for our community," commented one of the proud reforesters.
Trees, especially young trees, capture carbon from the atmosphere. As far back as 2000, the IPCC issued a report which concluded that tree-planting could sequester between 1.1 and 1.6 gigatons of CO2 per year. Tree planting and reforestation were included as needed activities, eligible for finance under the Kyoto protocol.
With your help, SosteNica could expand this program to other villages in rural Nicaragua.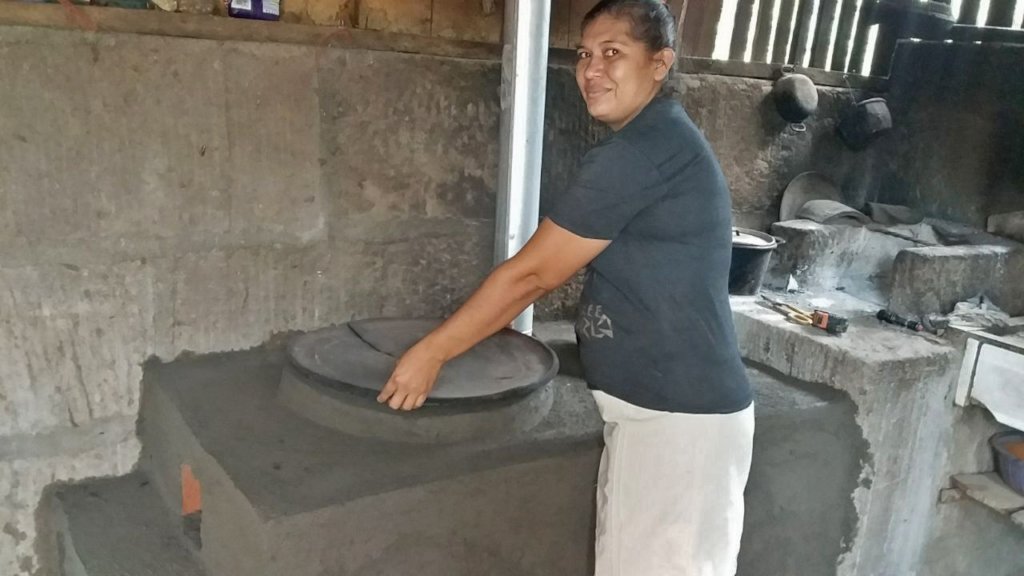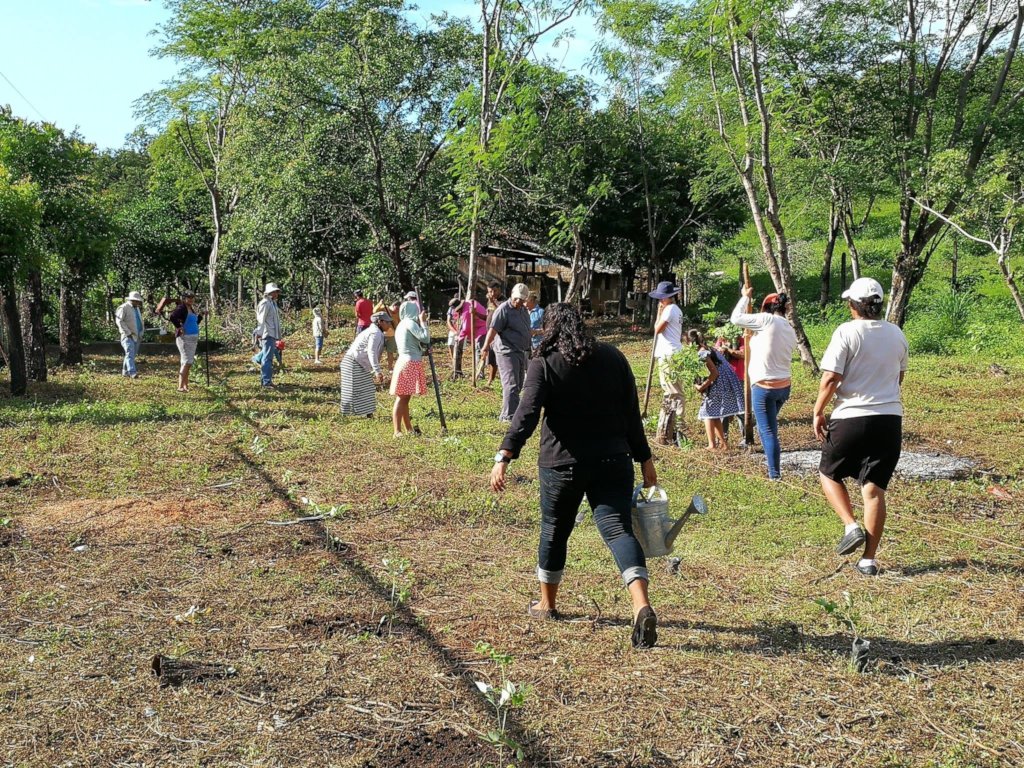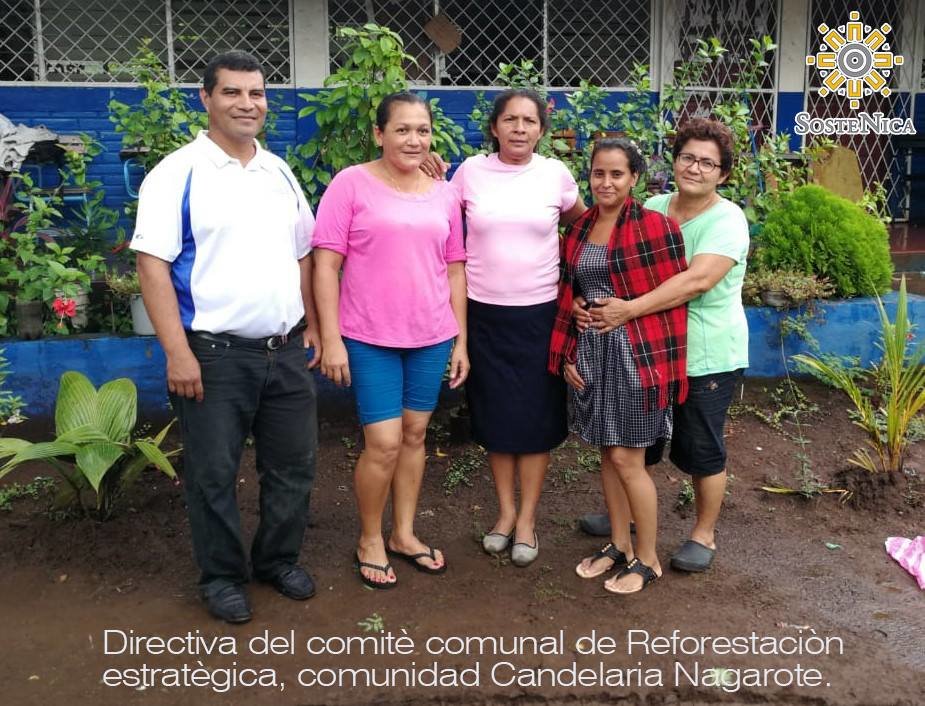 Links: