Project Report

| Nov 18, 2022
Camps and other activities for the youth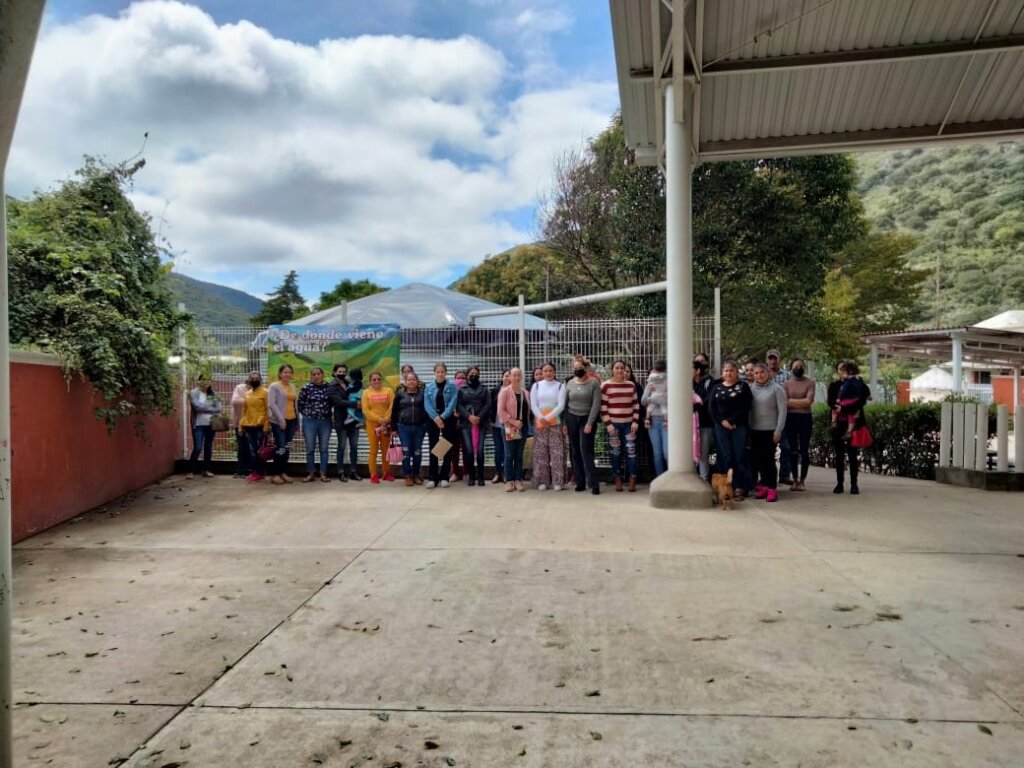 As part of the follow-up to environmental awareness, two camps were held with students from UTSJR, Universidad Tecnológica San Juan del Río, Jalpan unit, with the objective of enriching knowledge and generating interest in sustainable living practices among young people. The first was held in July entitled "Practices in Food Production" in which 19 students participated, and the second was held in September and was entitled "Nature-Based Solutions" which was attended by 21 students. Each of the students who attended the camps committed to carry out activities within their institutions and make changes in their lifestyles.
Five murals were painted on the theme of Biodiversity for the 35th anniversary of Grupo Ecológico Sierra Gorda, with the purpose of promoting the care and conservation of ecosystems and natural heritage among the population.
Five community meetings were held with CONAFE personnel in Initial Education with the theme of environmental awareness to promote sanitation and conservation actions, in the communities of Jalpan de Serra, San José de las Flores, El Trapiche, Ayutla and El Quirino, with a total of 75 attendees. We approached 291 students from elementary schools in the region's municipalities, with 13 environmental awareness sessions, with the objective of sensitizing students to care for and respect the environment. We also promoted the Zero Garbage campaign and the separation of solid waste.
With 7 sessions, 151 students from Telebachillerato Comunitario Saúz de Guadalupe and Emsad 03 de las Trancas, Concá, Arroyo Seco, were oriented with environmental awareness topics such as: the environmental services provided by forests, climate change, separation of solid waste and the dissemination of the Zero Garbage campaign. We also encouraged them to carry out actions such as: collection campaigns for recyclable materials, vegetable gardens, and home visits to promote the sanitation and conservation of ecosystems among the population.
During this period and as part of the environmental awareness campaign, 1,010 Sierra Gorda Biosphere Reserve anniversary magazines, 478 posters on solid waste separation, 456 Sierra Gorda Biosphere Reserve anniversary posters, 1,185 "Zero Garbage" campaign stickers, 1,115 newspapers with the Ecological Panorama theme were handed out to students in environmental awareness sessions.
In order to raise awareness of environmental issues among the adult population and generate climate action for conservation, 31 community meetings were held, attended by 717 people from 31 communities in the region's municipalities. In coordination with the directors of the community schools and another allied foundation that partially sponsors the school reforestation program, 20,000 saplings were delivered to 35 communities in the four municipalities of Landa de Matamoros, Pinal de Amoles, Arroyo Seco and Jalpan de Serra, with the aim of raising awareness among the population about the care and conservation of the forests. This delivery benefited 1,452 people.