Project Report

| Dec 21, 2020
2020 Environmental Education at home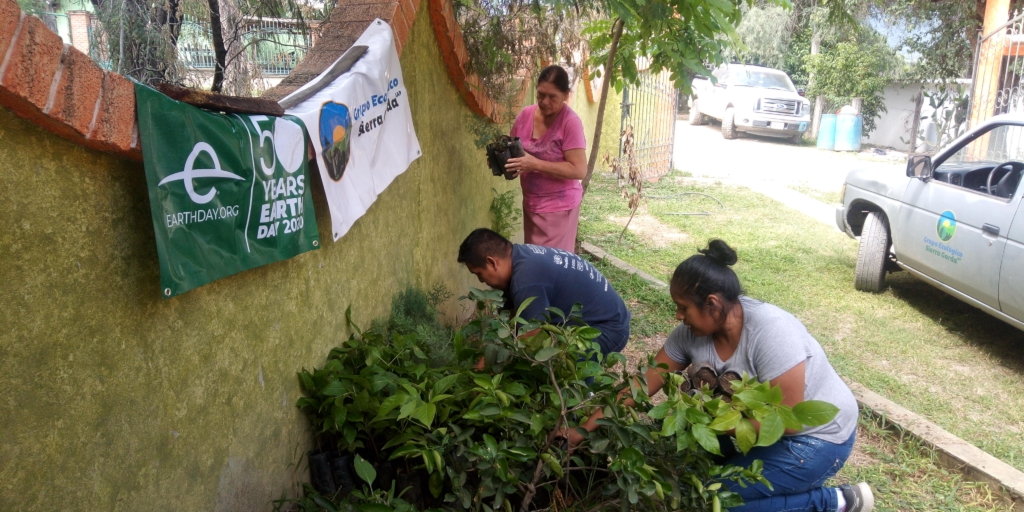 The environmental educational program carried out 26 Earth Festivals during the month of February and in the first days of March and held community meetings to engage the community in conserving our green patrimony. We had planned to hold reforestation activities in school yards and with communities this year, but because of the COVD-19 with schools closed, we only performed reforestation activities with communities.
Thanks to our partners Earth Day Network, we were able to deliver 30,000 trees to 58 communities. The trees delivered included; White Cedar, Red Cedar, Ash, Jacaranda, White leadtree, Pink poui, Chinaberry Tree, Privet, Mexican fan palm, Miniature date palm, Bottle palm.
We have continued to do outreach to children and young people even though schools are closed, by providing materials to teachers, who send weekly homework packets home with parents. These have included posters featuring pollinators and biodiversity coloring books with the flora and fauna of the Sierra Gorda.
We have also painted eight murals related to preventing forest fires, saving water, caring for birds and biodiversity, run weekly radio programs, and published to social media in order to raise awareness of how privileged the 100,000 of us are to live here, in the Sierra Gorda Biosphere Reserve. And the need to respect this natural protected area, and our personal responsibility to prevent forest fires.
Our objective is to make communities aware of our shared natural wealth and all of the services green areas provide; counteracting global warming, producing food, providing bird habitat, improving water capture and creating microclimates.
We are grateful to Earth Day Network for their support and to you all for helping us reach communities during this unprecedented year.