Project Report

| Apr 24, 2020
Support Young Environmental Leaders in Mexico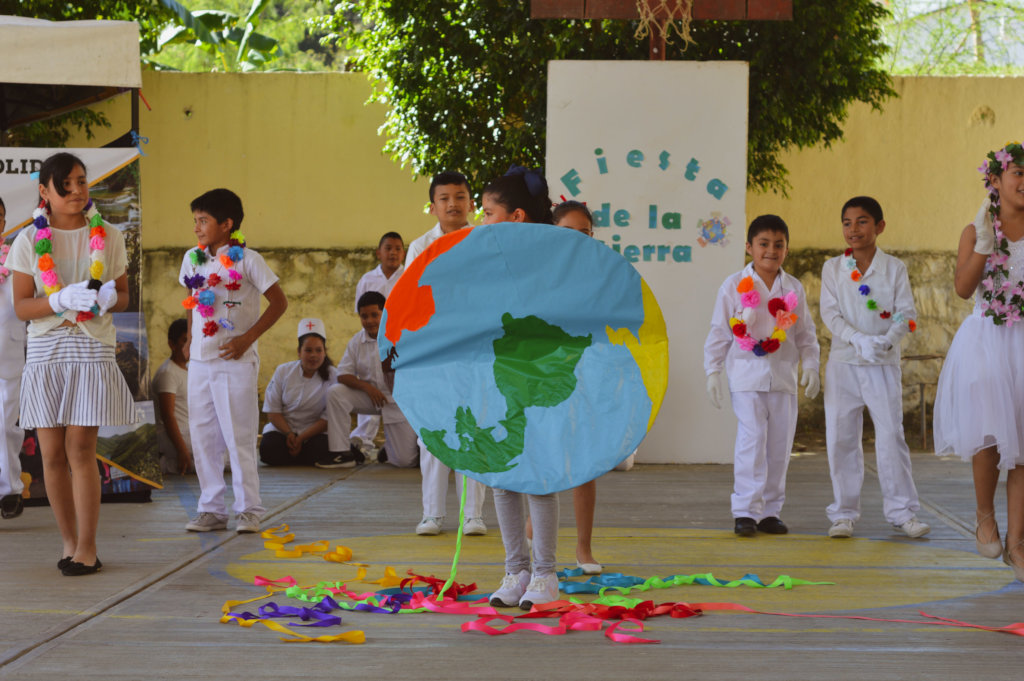 GRUPO ECOLÓGICO SIERRA GORDA
COMMUNITY ENVIRONMENTAL EDUCATION PROGRAM
The Earth Festivals
Every year during the months of February, March, April and May with the help of docents and educational networks, The National Council for Educational Development (CONAFE) and Initial Education, a program of the Secretary of Public Education, we complete 50 Earth Festivals.
The Earth Festivals are cultural events that have a goal of rescuing and promoting the roots and traditions of the Sierra Region, and also fomenting the culture of environmental protection. In the 2020 festivals the central theme is "Minimizing Solid Waste," but more than anything they are a hommage of respect and love for our Mother Earth. Educational insitutions, parents, and the general public, organize the events in their community to that end. Elementary Schools participated in this ocassion and developed cultural programming that included participation in theatrical productions, choral performances, poetry recitals, expositions of work done in schools relevent to conservation. The mothers also participate each year by creating demonstrations of gastronomy from the local community that they share with all the festival participants. They showcase typical dishes from the region, highlighting natural ingredients like cactus, oak flowers and different plants and edible tubers.
Promoters of the program, in order to build awareness in the population in the Sierra Gorda Biosphere Reserve, presented the play, "The Evil of Basuroso on Earth." They did so with the objective of teaching the audiences the appropriate management of solid wastes, inorganic trash, organic waste, and sanitary waste and above all reducing the amount of trash that we produce daily. They also gave the students and adults posters that show graphically how to separate solid waste, and booklets with practical advice for reducing your ecological footprint. By the same thread, students were recognized and given a chance to share their point of view about what they understood from the play and sharing the necessity for everyone to participate in the conservation of nature.
In this period we completed 26 events in different municipalities and zones of influence in and around the Sierra Gorda Biosphere Reserve. We had 2,348 students, 40 Elementary Schools, 88 teachers, 643 plates demonstrating gatronomical heritage, 741 homemakers and community leaders and community members participate.
Thes events have an environmental impact because they encourage people to replicate activities in their communities and schools through building awareness in themes like: reducing solid waste, separating solid waste, preventing forest fires, saving water, and avoiding purchasing of throwaway products.
Due to the spread of COVID-19 we did need to suspend activities in March and cancelled 24 Earth Festivals.
Testimonies:
Mónica from the community of Adjuntas de Ahuacatlan.
The Earth Festivals teach us a lot and in this instance I learned that we need to think about nature, we´re destroying it and we should take care of that little bit that is left. Separating our trash at home, teaching our kids to participate, making sure that everyone in our houses are involved in taking care of that which is around us, and that our neighbors learn to do the same. That way we can have clean water, clean air, healthy forests. We hope Grupo Ecológico will keep teaching us different ways to take care of our communities.
It´s good that you all visit us because we all learn, our children and all the families. And I hope you keep bringing these festivals to thank nature for all of the blessings it gives us and also to share as a community. Thank you Grupo Ecológico for visiting us.
Graciela from the community of Zoyapilca.
I only want to say that we need to put into practice all that Grupo Ecológico Sierra Gorda, has taught us, so that we don´t continue contaminating our communities. And that our children teach us and are an example of that which they are learning. Together, as a community we can take care of and maintain the wellbeing of all of the nature in our community.
Thanks Grupo Ecológico for visiting us and bringing us these messages which are so helpful to us for taking care of and respecting that which surrounds us.