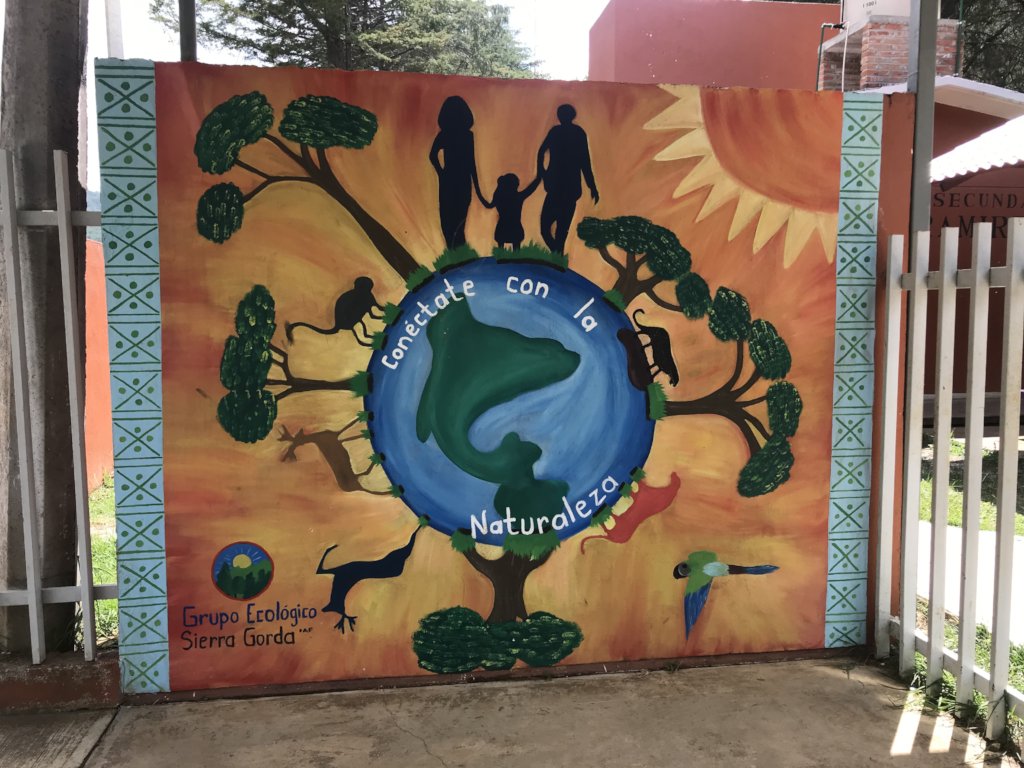 The Young Environmental Leaders project "Everyone for the Planet" began with visits to different institutions in the Sierra Gorda where we seek to raise awareness among the youth on the importance of conserving the environment. During these sessions we have invited them to be part of our social media campaigns and to be active members on the Facebook platform "Hands together for the Planet Sierra Gorda", through which our young leaders can share; information, petitions for signatures, advice, reflections, and events, among other climate actions for the planet.
The Young Environmental Leaders project seeks to identify and promote new ecological leaders who have a sense of belonging and a commitment to caring for the planet, young people who make use of their creativity and tools available to them in order to design an action plan from the local level that addresses an identified problem or need in their school or community.
Young leaders must be able to organize and create movements using their communication skills to motivate other young people and the general population to take action for climate change and to conserve our environment.
El proyecto de Brigadas "Todos x el planeta" dio inicio con las visitas a las diferentes instituciones de la Sierra Gorda en donde se busca sensibilizar a los jóvenes sobre la importancia de conservar el medio ambiente, durante las sesiones se les ha invitado a ser parte de este proyecto y a ser miembros activos en la plataforma de Facebook "Manos unidas x el planeta Sierra Gorda", en la cual se pretende que los jóvenes compartan en ella; información, peticiones de firmas, consejos, reflexiones, eventos, entre otras cosas que sean exclusivamente con contenido sobre acciones por el planeta.
El proyecto de brigadas busca identificar e impulsar a los nuevos líderes ecológicos que tengan ese sentido de pertenencia y un compromiso con el planeta para su cuidado, jóvenes que hagan uso de su creatividad y de herramientas que tengas a su alcance para diseñar un plan de acción desde lo local que atienda una problemática o necesidad identificada en su escuela o comunidad.
Los jóvenes líderes deben ser capaces de organizar y crear movimientos usando sus habilidades de convencimiento y motivando a los demás jóvenes y población en general para desarrollar acciones por el cambio climático y la conservación de nuestro entorno.