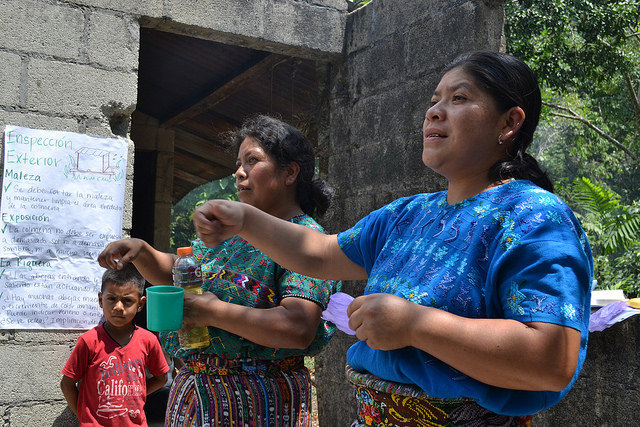 There is no shortage of demand for Aj Tikonel Kab' honey!
The members of our beekeeping project in Pampojilá have now sold out of the entire stock of honey that they produced this year (approximately 250 pounds total). Their market encompassed the three neighboring lakeside towns of San Lucas, Santiago, and Panajachel, and they sold their product in various establishments including groceries, cafes, hotels, and restaurants. Local buyers are eagerly awaiting the next harvest in November, when they can restock their shelves with delicious honey.
In the meantime, the Pampojilá group has been investing a portion of the income from their sales into buying materials to expand their apiary, and is currently maintaining 25 hives—more than double the amount of hives with which they started at the beginning of the project! With those 25, they expect to significantly increase the amount of honey produced in the next harvest cycle, which will allow them to expand their market and maintain consistent sales for the entire year.
Also, now that our second apiary is active and buzzing in nearby Totolyá, we've spent the past couple months focusing on developing the business skills of the group. Our project staff carried out the first two business trainings with the group in June and July, focusing on topics such as planning, time management, production cycles, and the stages of business development. Members from the Pampojilá group have also been an important part of these trainings, sharing lessons they've learned from the past year to help the Totolyá group get off to a good start.
We have an exciting couple months ahead as we continue training with Totolyá and both groups begin making initial preparations for the upcoming harvest in November. Stay tuned for more updates!