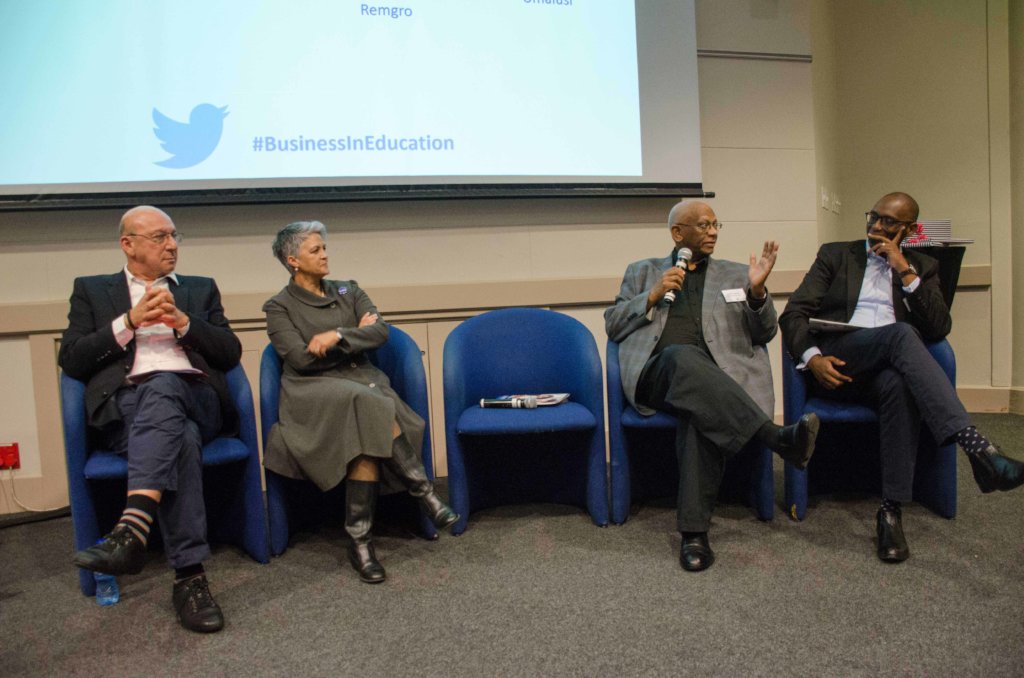 Frank, but generative discourse about the role of business in education characterised Symphonia for South Africa's 2019 Business in Education events that took place recently in Johannesburg and Cape Town.
Facilitated by PfP Stakeholder Engagement Lead, Robyn Whittaker, the Johannesburg event featured a diverse group of accomplished panellists, who offered their insightful and thought-provoking perspectives on the topic at hand.
PfP Principal Freddi Antwi and his business partner, Grant Kelly, kicked off the discussion by presenting an overview of their extraordinary journey as Partners for Possibility (PfP) and sharing some of the outcomes of projects they initiated together during the year-long programme. As the distinguished guest speaker, Sphere Holdings CEO, Itumeleng Kgaboesele, closed off proceedings. You can watch Mr Kgaboesele's address at the link we have shared below.
A few days later, Capetonians gathered for their opportunity to dissect this topic of national importance. Once again, panellists voiced their divergent views on the role of business in education, giving the audience much food for thought. The discussion was facilitated by Symphonia CEO and PfP Founder, Dr Louise van Rhyn
PfP business leader, Deon Myburgh, captured the hearts of the audience as he recounted the remarkable story of his journey with Cloetesville High School Principal, Dorian Meyer and with teachers, learners, and members of the Cloetesville community.The highlight of the programme was undoubtedly the powerful address delivered by Old Mutual Chair and former Finance Minister, Trevor Manuel - we have shared a link to his speech below.
Links: