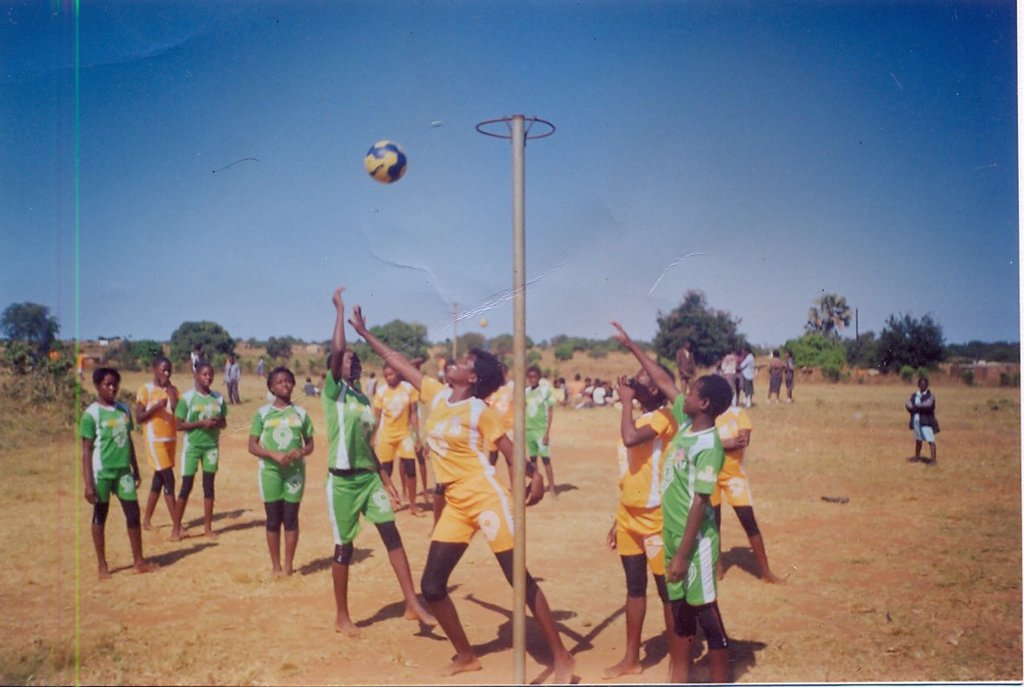 Mrs Sianga writes:
"The school opened on 2nd January 2012 for the first term and 30th April for the second term. When the school opened in January, we had 214 pupils altogether both lower and upper basic; we also have seven teachers and one general worker at the old school and five upper basic teachers with two general workers respectively.
Currently, the school is sponsoring 5 children who are in high schools, two are at Namwala secondary school and the other three at Monze Secondary School."
Most of these 219 children would be receiving no education without PIZZ School, where they are accepted despite not being able to pay any fees.

Last year a fence was erected around the school and this has allowed 150 trees to be planted within the grounds. This has improved the environment for both the children and staff.
The football field is being well used and PIZZ school won 3 out of 4 games within the District. Unfortunately, due to lack of funds, they were unable to progress to the "Zonal games". Maybe next time they will be able
to move further with the competition.

A small grant enabled some of the children to receive some food (bread and tea) during May. It is the aim to be able to provide a little food on a regular basis, if funds can be found. The reality is that many of the children come to school hungry and find it difficult to concentrate on their studies as a result.
At the beginning of the year a HATW Volunteer – Deana – visited Monze and spent some time at the school. Deana was able to work with some of the children after school. Some of the work they produced is shown with
this report. There is usually little chance for the children to express themselves artistically, so it was with great delight that they took the opportunity to paint and draw.
I will be traveling back to Monze in September and will spend some time at the school. It is always a delight to meet the children who are so full of life and to experience their enthusiastic greetings! They are so appreciative of the opportunities they have, as a result of the funds we provide, with your help. I only wish that we could do more to improve their chances.
Every penny gives hope. These children now have the possibility of achieving their potential. Thank you for your support, it is making a real difference.