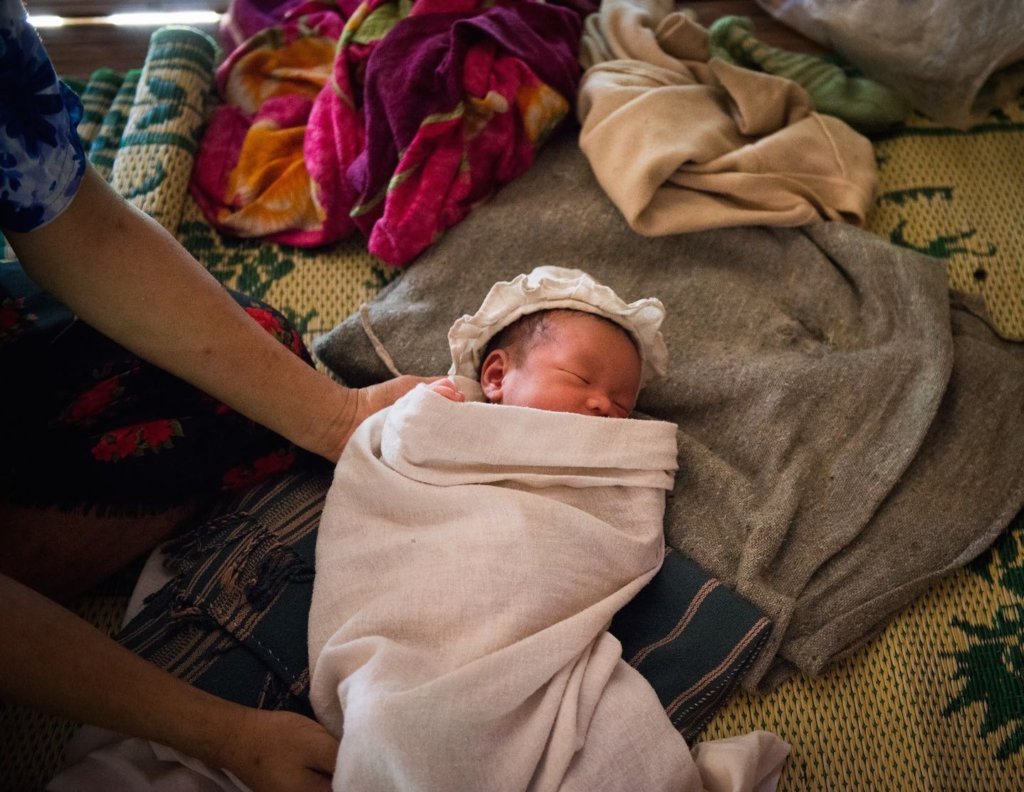 'This project report is a submission to GlobalGiving's 2017 Fail Forward Contest, where organizations are asked to share a story of when they tried something new that didn't go as planned and how they learned from it. Enjoy!'
Unlike many other of the entries for the GlobalGiving Fail Forward contest, RIJ's story is slightly different. Rather than a failure of results, we have learned from our failure to achieve full commitment to our core values.
For every challenge we have encountered over the past 38 years, we have learnt how to better evaluate projects to ensure that the three core principles of community, empowerment and sustainability are met in all projects. This is due to the lessons we have learnt through failure to achieve a lasting impact across all projects.

We strive to ensure that projects better reflect our core values that have been upheld firmly since RIJ was founded.
We now know that all RIJ funds do not merely provide quick, temporary aid, but they go well beyond that, providing refugees with the means to improve their lives and community for the long term. Our funds empower refugees and their community, providing hope and opportunity to help build a brighter and better future for them and their families.
Two examples can be found in projects we support on the Thai-Burma border. As a result of years of persecution and violence committed in their home country, many refugees have been living in camps on the border for 20 years or more. One of the primary projects that RIJ has had a close partnership with for many years has been the provision of baby health kits to mothers living in refugee camps and those living within Karen State in Burma.Through decades of neglect, the government health system now ranks among the worst in the world and rates of maternal and newborn child mortality are some of the worst in the world.
This project initially addressed this issue, by providing kits containing baby and laundry soap, nappies and sarongs. This ensured that mothers and their new-born children's basic hygiene needs were met within these camps. However, the results were not far-reaching and lacked sustainability. It was felt that more attention should be placed on ensuring sustainable solutions for maternal health issues within this region. The first step was the inclusion of a health message in the kit, providing guidance on looking after the baby as well as the mother. For most of these women, before this, they had received little to no antenatal education about pregnancy, birth and caring for a newborn, so the leaflet had a big impact on the long-term health of mothers and babies. Then in 2014, RIJ funding included a 14-day women's health training workshop. By establishing training workshops alongside the existing project, RIJ ensured sustainability and continuity as women were given the skills and resources to empower themselves and their community, understanding how to care for themselves ante and post-natally, as well as look after their newborn baby.
Naw Ma Hei Paw, a young mother who was involved in this project, said "When I delivered my baby, I got a baby kit. It was very valuable for me. The kit fulfilled my needs and really helped my family. I was so happy that a tear came out when I saw it. In the past, I have never cleaned my babies with soap, I cleaned them with fruit. This is the first time I can clean my baby with soap and I can see she is happy and healthy. I hope the project will continue to help other mothers and babies".
The other example is an addiction programme in camps along the Thai-Burma border for refugees with drug and alcohol addiction. Originally the clients underwent a course of treatment that achieved good results at first but people found there were few opportunities beyond the treatment. The programme now includes community worker training and many former clients have become community workers. They have an important role in the community and feel they are contributing to the common good and providing a positive role model for others.
One client said: "The things that has kept me from slipping back, is my determination to be a valuable part of the community, and the promises I made to my family. For the future I want to avoid all the bad things that could make me fall back into abuse."
Through these challenges, RIJ has emerged as a stronger organisation that is having more impact both through direct and indirect beneficiaries within refugee communities around the world. Where we saw shortcomings in the support provided, we learnt to strengthen our support to ensure sustainable and durable solutions. This has taken us forward to make a more lasting impact in the distribution of funds.