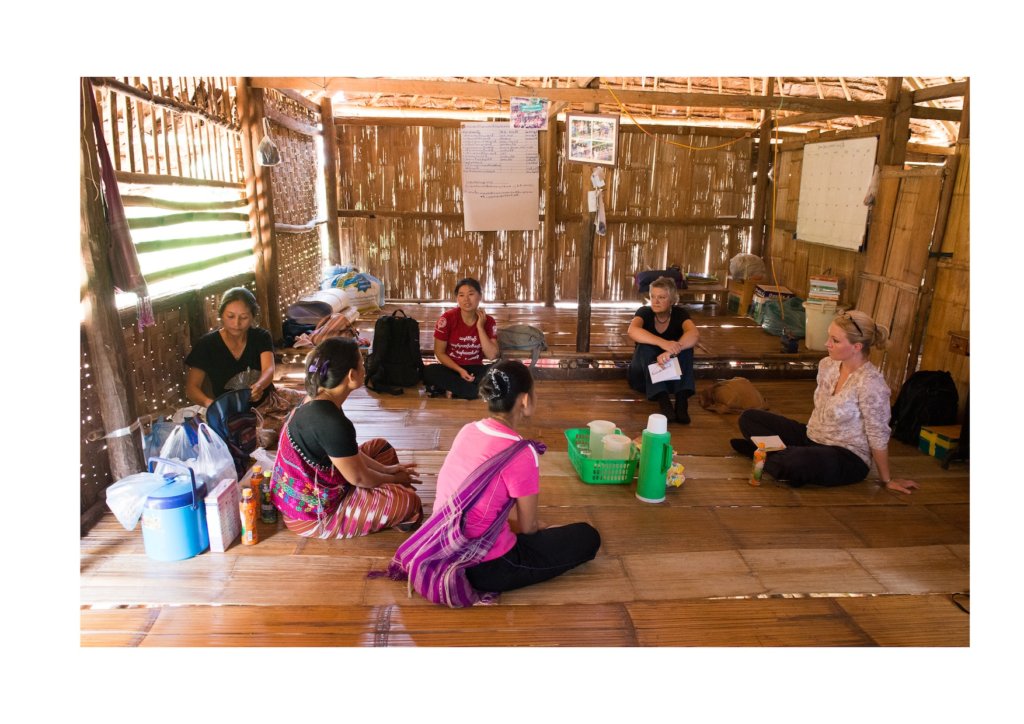 Recently people have a little more freedom to move around in Karen State, Myanmar, but there are still problems such as the danger of land mines and indiscriminate attacks by soldiers. Medical facilities continue to be limited and it will take years for proper functioning health systems to be re-established. We can only imagine the anxiety that new mothers face if they have to give birth without the assistance of a birth attendant or doctor.
The baby kits funded by RIJ, while providing important support, also feel like a gift that can make people feel quite special. This promotes a 'feel-good' factor that encourages the mothers to listen to the health information provided in the health message that teaches them how to care for their baby and themselves. In turn, this must impact the baby because it gives the mother better peace of mind before giving birth.
The kits contain simple things that many of us take for granted: soap, washing detergent, nail clippers and baby wraps. We can learn from this too – sometimes our lives are too complicated!
Provision of the kits is far more effective than providing cash support because it makes the mothers feel special, it makes them feel someone cares and the information provided through the health message ensures the mothers continue to care for their children, themselves and the rest of the family.
Purchasing the kits locally further empowers the community workers as well as providing business to the local traders. This, in turn, avoids extra transportation costs.
The people distributing the kits gain the confidence of the community because they are bringing support and assistance. Through this they can learn more of other issues and challenges facing the community and understand how to provide further support to the displaced communities.
"It really helped the family who got the kits to keep the whole family clean and healthy and reduced the burden of the family needs."
"KWO staff members at different levels are able to manage more work in the community through the experience they learned by implementing this project activity and increased their skills in management and negotiation within the community."
We appreciate your valuable support that enables us at RIJ to continue our work that creates opportunities for people to live as normal life as possible despite the challenges they face.