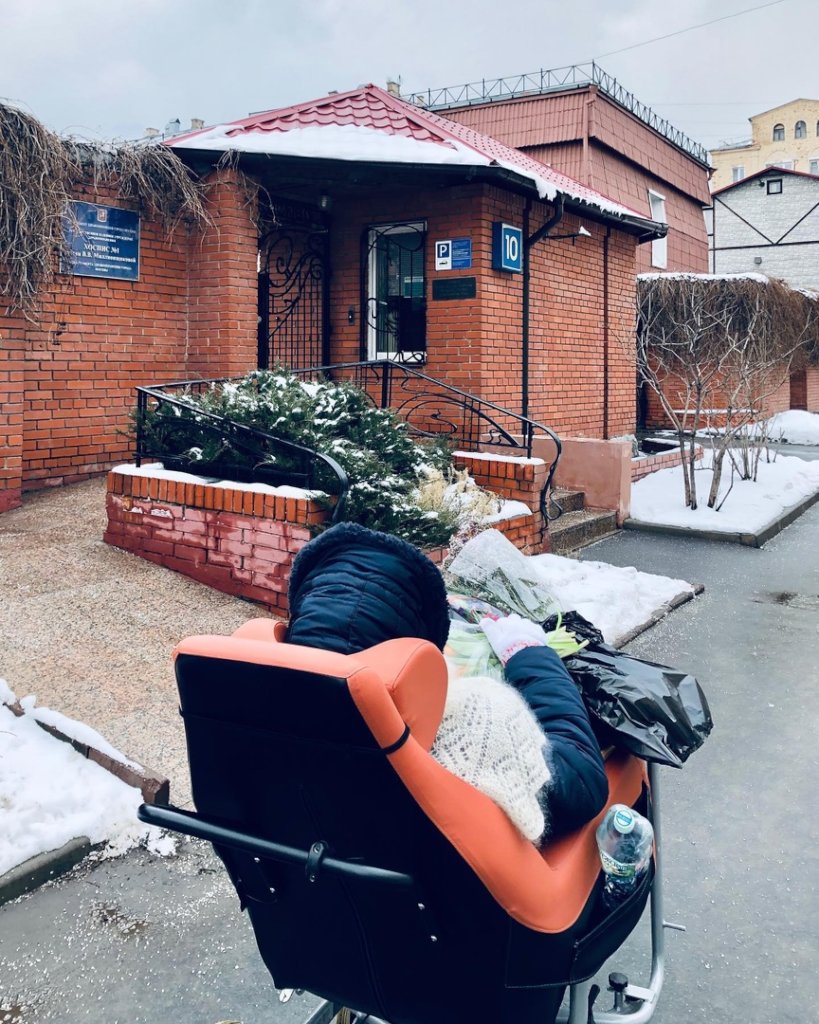 By tradition, we share with you the stories that happened in Moscow hospices thanks to your support.
Do you remember Vlasta, who read "War and peace" aloud to a neighbor in the hospice every day? A Christmas miracle happened: Vlasta's dream came true — She attended the ballet at the Bolshoi theater! Vlasta loves the theater, but because of her illness, she could not get into it for a long time. And finally, everything worked out. The story through the eyes of a volunteer Zuli, who is friends with Vlasta and went to the "Nutcracker" with her:
"I Write and I can't stop. Today happened a fairy tale for Vlasta... On new year's eve, Vlasta went to the hospital, and there were many very painful procedures. Vlasta says that it was a hellish torture for several hours. What holiday is this? We were worried that she wouldn't be able to come to the theater. But, apparently, she really wanted to — and everything worked out. She didn't just arrive. She just flew on her wings! And somewhere at the checkpoint, when she asked about a benefit for a disabled person of group 1, they looked at her with a smile and great doubt. Rapture is a very weak definition of what happened to Vlasta all day and evening. She was very beautiful and very happy! "Today I am completely healthy, free and happy! I am filled with such joy that I do not feel my illness at all. Endorphins are off the charts. Even in my wildest dreams, I could not imagine that I would be sitting in a Large room near the stage. You can see everything here: faces, emotions, costumes... I can even see their breath!!! My God! This will stay with me for the rest of my life." Of course, this is a miracle. It's her first time at the ballet. In new year. at the Bolshoi. In some rooms, I noticed Vlasta furtively wiping away tears. I myself got goosebumps at the climax of the Pas de Deux 2 action :) And even the guy from the orchestra, sitting close to our box, smiled at Vlasta, often glancing at her. She was pleased, of course. "I don't want this fairy tale to end so soon," Vlasta said.... And we continued! We walked through the streets of the center, soaking up the new year's joy: music, lights, beautiful people in suits ... Went to have a snack and finish the story with a glass of champagne. You should have seen her happy eyes."
"Last night I went into the ward, and V. P. met me with the words: - our friend is very bad, look. Help him!" V. sits on the edge of the bed. Emaciated in the last few days, pale, with his eyes closed. Until the last very independent. He refuses everything: to go to bed, to eat, to drink. There's not much left, you can see that. I put my hand on his shoulder, talk to him, offer to help. Without a word, he takes my hand and puts it on his head. "Stroke it?" — ask. He also nods silently. I stand and gently stroke my head. So passes several minutes. Yu. V. asks for cold water and agrees to lie down. We put him to bed. He calms down and becomes quiet. His friends on the ward say: "you don't leave." He was gone this morning. Finally, the holidays are over, and you can just like this, without answering the phone or running past in a hurry, Pat on the head. Sit next to each other, talk, hear, see and spend."
Author - Mira, coordinator of the Kurkino hospice
One good day through the eyes of Marta — a patient of the First Moscow hospice. "In General, Martha lives on the Rostov embankment, but today we were in a hurry to return home, and to the ward of our hospice. Usachevsky market, of course, was not recognized. We approved the Vietnamese elephants, the office of the former government wine warehouse (then the Electroluch, and now there is a business center and beautiful luxury homes). We still don't approve of our roads. We are happy to have a warm winter. It was nice to meet people who smiled at us. On the way back to the hospice, we met Inga from a flower shop near the metro. We thank her very much - she has been helping us for a long time, giving us beauty and tenderness. And today Inga did not let us go without a huge armful of flowers."
Author - Dilnoza, coordinator of the First Moscow hospice.
In mid-March, Moscow began to talk more often about the coronavirus and the pandemic. Some of the Fund's employees switched to remote work. We were forced to refuse visits of volunteers to hospices and tried to do everything so that hospice patients did not feel deprived – the coordinators continued their work in hospices, we organized video calls and online concerts, held chamber carts of joy and watched movies, tried not to reduce the quality of our work in any way and did not change their principles-we hope that we succeeded.
We will tell you more about the life of Moscow hospices during self-isolation in the next report.
Take care of yourselves.
Our foundation has been spending the average of 115049$ to cover for the following needs of Moscow hospices:
01.01.20 through 31.03.20

Meals – $1840
Medical equipment and its service – $1490
Coordinators' work – $104654
Other expenses - $7065