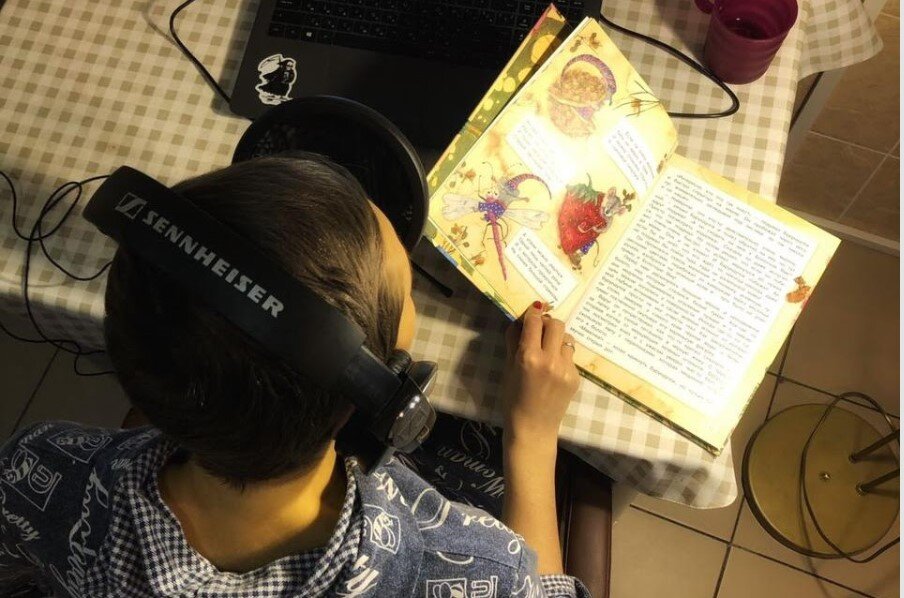 At the hospices supported by the "Vera" Foundation, coordinators and volunteers often hold workshops and art therapy for the wards. For many, this helps them to express their emotions and brings back fond memories. But there are also patients at the hospice who are unable to move their arms because of illness. One of the volunteers thought long and hard about how to involve everyone in the game. She focused on questions and topics that are important to hospice patients. The volunteer invented and drew a special board game in which people share stories and it doesn't matter what their physical skills are.
The point of the game is that participants answer questions and progress through the playing field. But it's not just a quiz: The questions are not about some encyclopedic knowledge, but about... life. About how well we know ourselves, how we treat ourselves, what experience we have accumulated over the years. "If they made a movie about you, who would write the music for it?", "Name three major achievements in your life," "What is the most important thing your mother taught you?", "What would you tell yourself 18 years old if you could go back in time?", "What do you dislike most about yourself?", "What has always helped you overcome difficulties?", "In what matters are you an expert?"
The volunteer was worried that the questions would turn out to be quite personal and that she would have to be very trusting of the people around her to answer them frankly. But one Thursday in October the residents of Butovo Hospice played this game for the first time, and they loved it. The game unfolded into a large and important dialogue between the participants. It seemed to be important for many to reflect on their different qualities and characteristics, what they like in themselves and what they don't. When the game was over, the participants asked to come to them again.
Recently another hospice became a recording studio for a few evenings. Svetlana, mother of 5-year-old daughter Arina, lives in the hospice. They can't be together at the moment. But our volunteers made sure that mom's voice would be there: they brought a mountain of children's books, professional recording equipment, a microphone and offered Svetlana to become an actress for one day to read children's fairy tales for her daughter. Her mother's native voice, reading by roles of a cat in boots and a little red riding hood, will now sound for Arina before going to sleep. And it will stay in the recording forever, and maybe one day it will comfort Arina when she becomes an adult and Svetlana is no longer around.
So day after day in hospices we see how much one person can do for another. But this is only possible when the person is anesthetized, provided with medical equipment, surrounded by care and receiving proper professional care. In many hospices around the country, everything is as it should be - thanks to your support. But our dream is to make sure that every terminally ill person in Russia can receive professional and compassionate care at the end of life in any city or village, at home or in a hospice. The main thing is with dignity and without pain.