Project Report

| May 22, 2013
Thank you for supporting the Open Green Map platform!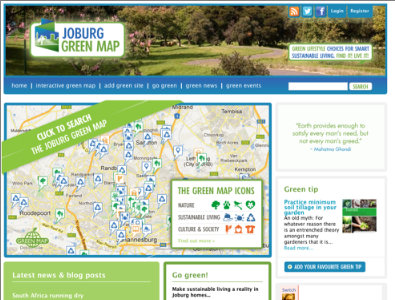 This is a very exciting season for Green Map System – not only have we begun updating the sustainability mapping platform that you so have generously supported, we have created new ways to explore the hundreds of Open Green Maps that have already been created!
Thanks to you, we have a very successful proof of concept - Open Green Maps are now being made in 38 countries. Today, nearly 350 interactive maps are in public view containing over 30,000 sites. You can see the total number change on the home page each day, and also see which three maps are most recently updated. All of these Green Maps welcome your contributions of new sites, as well as images, videos and comments. Thousands of impacts are visible as more and more people discover hopeful green living sites in their local environment.
Open Green Maps on Facebook
New: encounter an Open Green Map embedded in a Facebook page! Social media integration is underway - we'll in link an example from Johannesburg South Africa below.
There are now hundreds of embedded Open Green Maps! At GreenMap.org/nyc-energy, we have created five different views of the Energy Map of NYC, highlighting boroughs and basemaps (and Sandy's flood line) in our "Embed this Map' campaign. Every Green Mapmaker can offer their Open Green Map centered and zoomed in different ways!
Upcoming….
We are especially proud of the way Open Green Map has made it possible to share local perspectives on changing environments at virtually no cost. At a time when awareness of climate change is soaring and new local options for lower impact living are becoming more abundant, Green Maps are indispensible.
This summer, we will be working hard on fundamental improvements to this award-winning mapping platform. Some improvements incorporate newly available technologies, others address new needs of the maps' makers and users. It's been exciting to conduct the first Mapmaker surveys, confer with experts, plan with our board and staff, and bring in new team members and volunteers.
With your help, it's going to be a high impact season. You will hear more of our plans just in time to have your donation matched by Global Giving on June 12th. We invite you to click the 3rd link below, and join our mailing list, too!
Thank you for pitching in – hundreds of communities are benefiting as a result!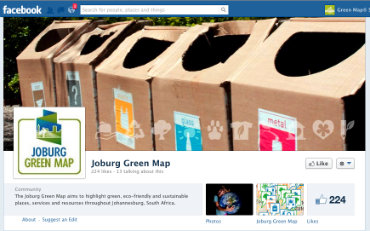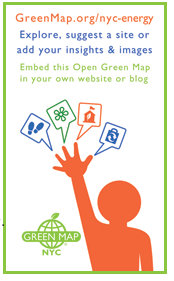 Links: