Project Report

| Apr 4, 2023
Putting Food Security on the Map + more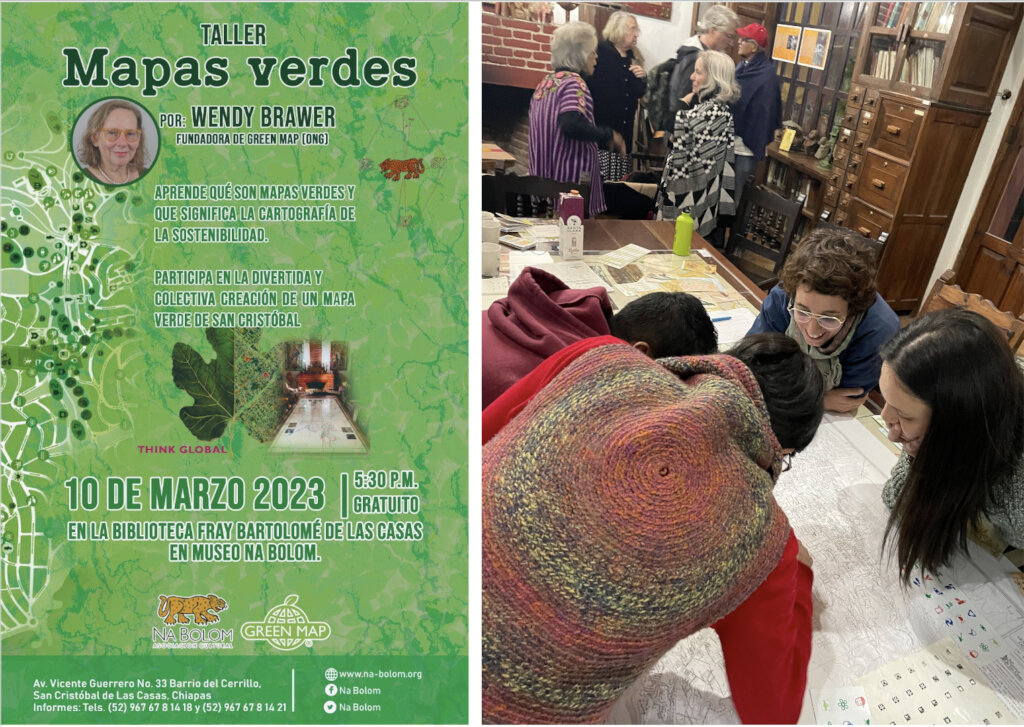 Food Security
Regardless of where you live, food security is likely to be an issue for someone in your community. In March, Green Mapmakers had their first discussion dedicated to mapping local farms and food resources, learning from the great work undertaken in Washington state's Jefferson county by Ms. Hunt and the Food Bank Growers. With a great new set of Food Icons (add your comments at GreenMap.org/localfood) being finalized soon, and lots of examples of both print and interactive food oriented Green Maps, you can see the group at work in this recording.
Your support helps us address critical issues like food security, and this week, your donations up to $50 are matched at the 50% level. Please donate by midnight on Friday!
Mexican Workshop
In March, our director was heading to Mexico. After exciting days and meetings in Mexico City, Wendy connected with a historic anthropology museum in San Cristobal de las Casas (which is in the state of Chiapas) to hold a Green Map workshop. Museo Na Bolom had just opened a terrific exhibition entitled 'The Map Is Not The Territory', covering the early years of exploration by outsiders of the Lacandon Jungle and its riches of Mayan Ruins.
Mr. May, curator, led the Mapa Verde Taller and an enthusiastic group joined in, including local people plus visitors from Spain, Canada and the US. Using our icons, the community's collectives, areas that flood, and historic sites were quickly charted. We're glad to share that the sketch map made there was added to the exhibition! We'll place the short video we played there in Spanish and English below, and check this blog for photos and some of our Spanish language mapping resources. Wendy so appreciated the culture and nature she experienced there - we hope to see more mapmaking in Mexico.
Trainings in Scotland
The main city on the Cowal peninsula, Dunoon, was the scene of a series of Green Map trainings, led by the Pop Shop. Many local experts took part as the group explored and mapped out biodiversity sites, green spaces, active travel networks and heritage spots. Whether looking for bryophytes and lichens at the heritage trail by Sandbank or learning to recognize indicators of a rainforest as opposed to a native woodland, as seen on LinkedIn, this was a rich experience for all.
Upcoming Events in Manhattan!
Earth Day Tour! This is a great time to check out Green Infrastructure in the East Village with Green Map. We'll start at La Plaza Cultural (at Ave C & 9th Street) at 1pm on Saturday April 22. We'll end at Tompkins Sq Park where hawk watching will be underway. Join us and LUNGS and celebrate our neighborhood's Spring Awakening - all are welcome to join activities in the vicinity all afternoon.
Open Office (on zoom) April 25 10 AM NYC time - have questions about making a Green Map? Please drop in and we can help you get started or do more with your local project.

Join our annual Jane's Walk on Friday May 5, starting at 3pm at Siempre Verde Garden (181 Stanton St at Attorney). All are welcome on this climate health and public space tour on the Lower East Side. This one mile easy, free walk is also part of LES History Month. It concludes at Dimes Square.

Our thanks to everyone who contributes to the ongoing work and joy of Green Mapmaking! Your support is doubly appreciated today, as the Little by Little 50% match week continues!

Best wishes to all this Earth Month!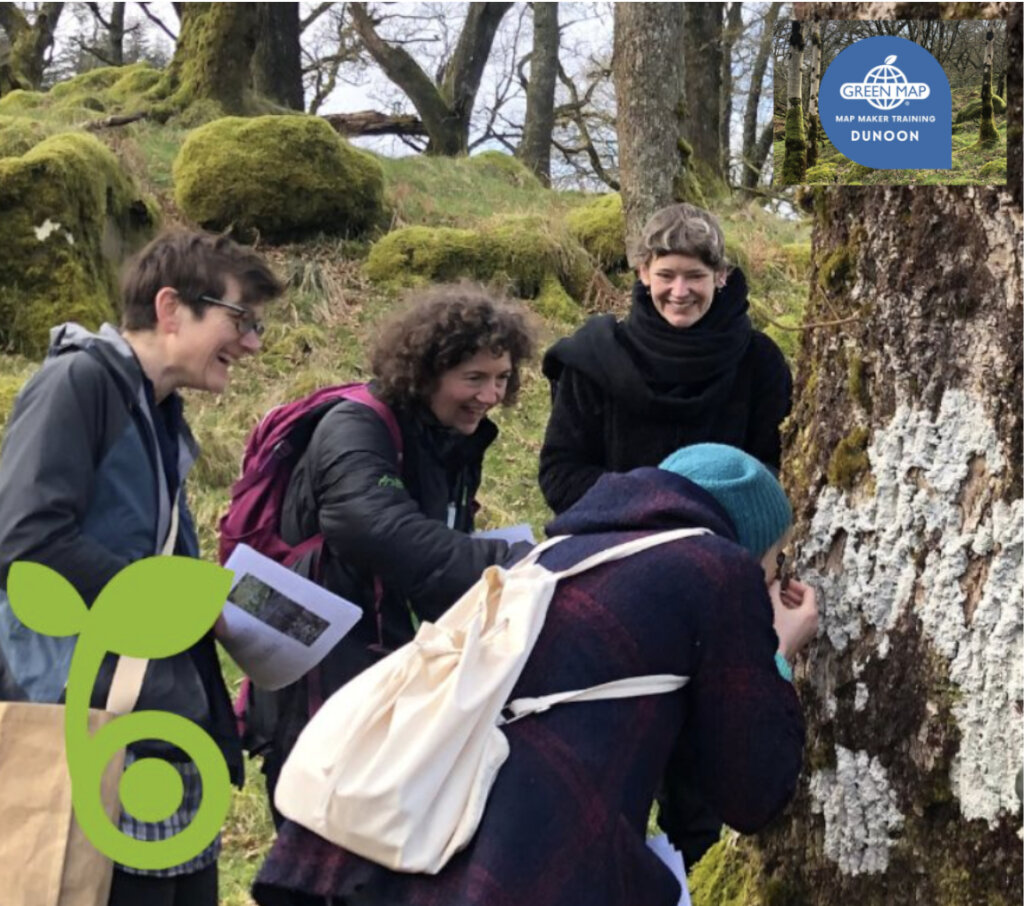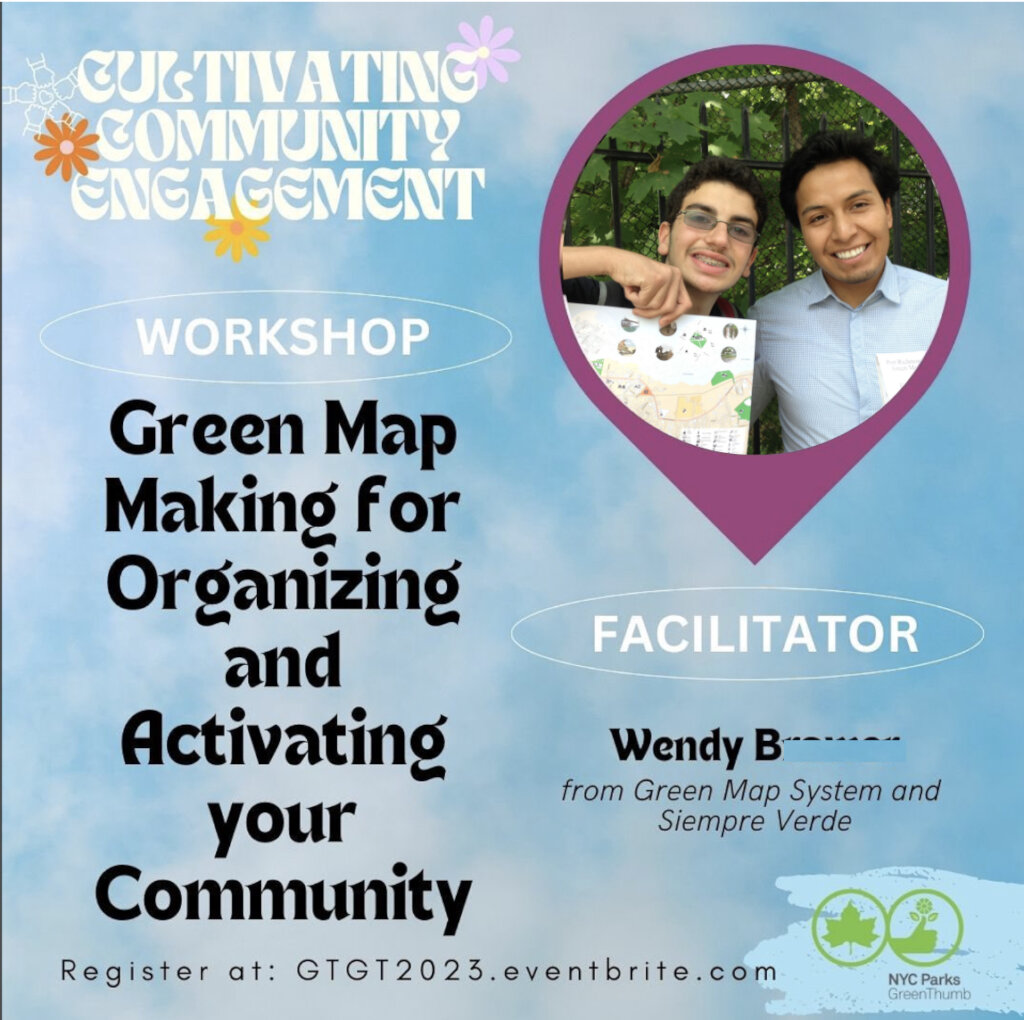 Links: